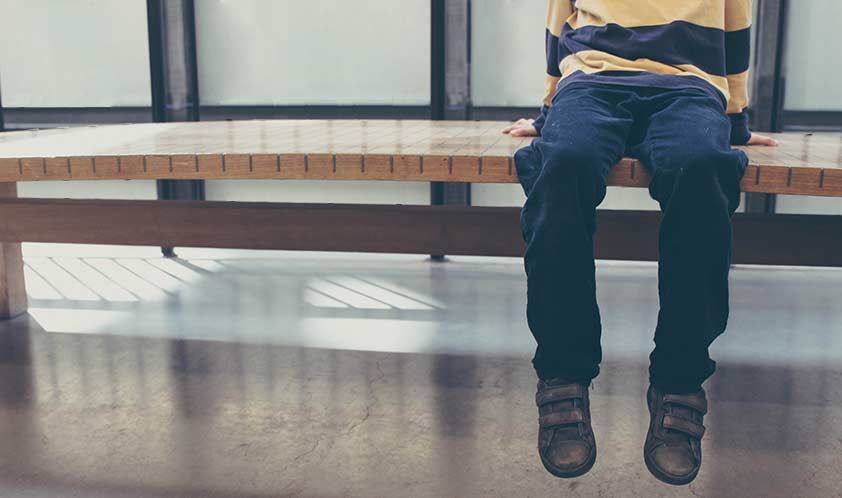 The Carter Center Mental Health Program will lead a collaborative of state agencies, advocacy organizations, academic institutions, local and community leaders, and philanthropic foundations in a strategic and collective effort to expand, sustain, and strengthen school-based behavioral health, prevention, early intervention, and services in the state of Georgia. The vision for the work is that School-Based Behavioral Health (SBBH) will be as common in Georgia's schools as the provision of school lunch and for Georgia to be the preeminent state in SBBH. The goal of this initiative is to optimize limited resources, decrease fragmentation, and expand the work currently being conducted primarily in the public sector so that all of Georgia's children have the opportunity to benefit from SBBH.
Background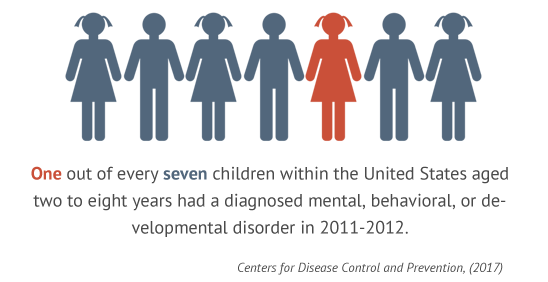 One out of every seven children within the United States aged two to eight years had a diagnosed mental, behavioral, or developmental disorder in 2011-2012.[1] If left untreated, mental health issues can lead to higher rates of truancy, impaired academic performance, and the development of behavioral issues inside and outside of the classroom.[2] Too often, school staff lack mental health support services, and without them, children suffering from serious trauma, depression, anxiety, conduct disorders, and/or attention deficit disorder are not identified and provided the assistance and supports they need. Instead, they receive disciplinary measures that frequently make the situation worse. Current solutions include moving students to segregated alternative schools and/or to increasingly restricted environments, too often resulting in students ultimately encountering the juvenile justice system. As a state, Georgia has declared that these solutions are inadequate and unacceptable, and reform has started to occur, with the assistance of state and federal funds, as well as the interest and investment from philanthropic foundations. An effort is needed that pulls together the significant amount of expert time and resources being expended both in the public and private sectors aimed at improving access to behavioral health through schools and that will ultimately benefit children who are insured both privately and publicly.
[1] Centers for Disease Control and Prevention, (2017). Key Findings: Health-care, family, and community factors associated with mental, behavioral, and developmental disorders in early-childhood United States, 2011-2012.
Division of Human Development and Disabilities, National Center on Birth Defects & Developmental Disabilities.
[2] The Illinois Children's Mental Health Partnership, School Based Mental Health in Illinois: Assessing the Present and Looking Toward the Future, C. Lueck, Editor. 2010
Current Landscape
Georgia has piloted robust, promising SBBH models. The Georgia Apex Program, administered through the Department of Behavioral Health and Developmental Disabilities, began in 2015 and increases the provision of school-based mental health services in various regions of the state by supporting early detection of mental health needs and establishing better coordination between school districts and the state's community service boards, which serve as the safety net behavioral health providers for the state. The Carter Center Mental Health Program (MHP) has taken initial steps to affect system change by convening a group of key leaders and stakeholders with the intent to coordinate activity and build upon the current work of those stakeholders, including the public sector so that 100% of Georgia's children's behavioral health needs are met. Due to their current work in this area, and their unique and complementary expertise, The Carter Center Mental Health Program requested that Voices for Georgia's Children (Voices) and Georgia Appleseed Center for Law and Justice (GAA) join them in leading this effort.
Activities
The Carter Center will take a lead in gathering and disseminating materials needed by the leadership committee members and their organizations, as well as materials needed by leadership at the regional level tasked with implementation and sustaining school-based behavioral health. Research findings, data, reports, and other documentation needed to inform decision making will be compiled and disseminated to leadership and stakeholders via a digital library. The digital platform for storing the documents will be accessible to both leadership and all SBBH stakeholders.
The Carter Center, GAA, and Voices will host at least one forum in each of the six regions identified by the Department of Behavioral Health and Developmental Disabilities. The intent is to build on initial successes and develop additional momentum for change by facilitating local forums, thus facilitating additional adoption of SBBH. The Carter Center, GAA, and Voices will leverage their existing relationships in each of the local regions and convene the forums in collaboration with local school systems, community service boards, and DBHDD Regional Advisory Councils.