The Carter Center Endowment
You Can Help The Carter Center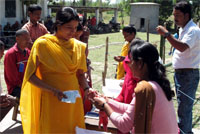 Establish peaceful self-governance in fledgling democracies
Combat disease in the world's most underserved communities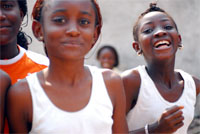 Bring hope to those who yearn for basic human rights
Investing in The Carter Center's Future
Supporters of The Carter Center feel passionately that its work must continue well into the future. Guided by our mission statement, the Center must be able to address future needs and pursue new opportunities to accomplish the life-affirming and lifesaving goals of our programs. Commitments to endowment are accepted as outright gifts in the form of cash or securities, as pledges payable over a five-year period, and as planned gifts, which include will commitments, trusts, annuities, and other planned and life-income instruments.
For More Information
Please contact Barry Nickelsberg, Chief Development Officer, Estate & Gift Planning, at (404) 420-3868 or barry.nickelsberg@emory.edu.