Data Scientist, Peace Programs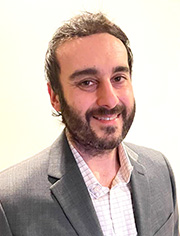 Michael Baldassaro
Michael Baldassaro is a data scientist supporting the Carter Center's peace programs. In 2019, Baldassaro joined the Center to lead its Digital Threats Initiative, which aims to counter online activity that can lead to offline harms. Prior to joining the Center, he was director of innovation, research, evidence, and data at Democracy International for several years. Before that, he was a program manager at the National Democratic Institute in Africa and the Middle East.

Baldassaro first collaborated with the Center in 2005 as part of a joint Carter Center-NDI mission to observe elections in Palestine. In 2009-2010, he helped design and manage the Center's efforts to evaluate the implementation of peace process commitments in Nepal.
Over the past two decades, Baldassaro has worked in more than 30 countries. His work leveraging data and technology to advance democracy, governance, and human rights has been featured by Harvard Berkman Klein Center, MIT Media Lab, and University of Penn Wharton School of Business, and TechChange.
Baldassaro has a bachelor's degree in political science from Suffolk University, a master's degree in international relations from the University of Kent, and a certification in data science from Johns Hopkins University Bloomberg School of Health.
---
Related Resources
Center Fights Digital Threats to Democracy, Human Rights
Election Bites: Digital Divides
The Big Lie and Big Tech: Misinformation Repeat Offenders and Social Media in the 2020 U.S. Election (PDF)