Real Lives, Real Change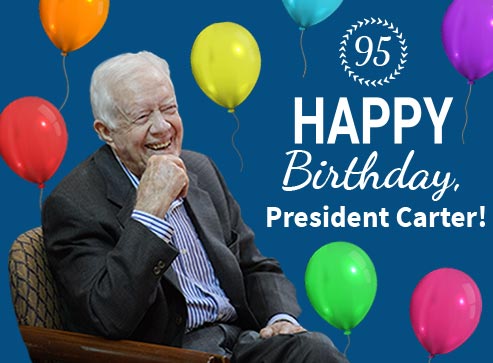 An outpouring of birthday wishes have come in from friends around the world. Thank you for sharing your birthday wishes and making President Carter's 95th birthday a truly special occasion!
Sign Up For Email
Sign up below for important news about the work of The Carter Center and special event invitations.
Update Your Profile
Edit your information and preferences.