Director, Rule of Law Program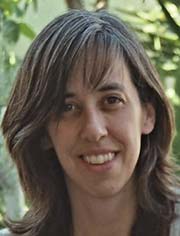 Victoria Ayer
With over two decades of international development experience, Victoria Ayer has led anticorruption consortia, incubated innovative approaches, and supported reformers working to improve accountability in countries in conflict and in transition in the Balkans, Southeast Asia, and Africa.
For nearly a decade, Ayer was one of two senior anticorruption advisors at the U.S. Agency for International Development. In this role, she represented the U.S. government in global governance initiatives including the Open Government Partnership and the Extractive Industries Transparency Initiative. Through facilitation and training, Ayer has increased the capability of over 120 local partners to advocate, strategically plan, and hold government accountable. As co-creator of Making All Voices Count: A Grand Challenge for Development, Ayer designed and directed a $45 million multi-donor grant program that supported more than 170 innovations to advance government accountability and citizen engagement.
In addition to serving at USAID, Ayer was the team lead for Mobilising Data for Anti-Corruption, a multi-country program that built partnerships with governments, tech entrepreneurs, academics, and civic activists to create tailored data tools and platforms to solve thorny corruption challenges. As team lead for the U.S.-Albania Transparency Academy project, Ayer managed a four-partner consortium that applied research on social norms and behavioral insights to develop evidence-based interventions to expand accountability to prevent corruption in the public and private sectors. 
As a founding board member of the Open Government Partnership Secretariat, Ayer was part of a global initiative that brings together more than 70 countries and thousands of civil society organizations to promote transparency, fight corruption, and harness new technologies to strengthen governance. Her experience includes significant public speaking and partnership-building with government, ambassadors, civil society, media, multilateral institutions, and the private sector.
Ayer received her juris doctor degree from Boston University School of Law and a bachelor of arts in political science from Rice University.
Related Resources
Carter Center Rule of Law Program