The Carter Center Health and Peace Programs appreciate the continued support of our foundation, government, and corporate donors and are pleased to highlight their contributions in these regular Web features.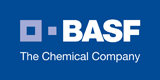 New Pledge of ABATE® from BASF
Featured September 2012
The Carter Center is deeply grateful to BASF, a longtime supporter of the Guinea Worm Eradication Program. In 2000, BASF took over the Cyanamid crop protection division from American Home Products Corporation. Together, these companies have donated more than 200,000 liters of ABATE® larvicide to the fight against Guinea worm disease since 1990, valued at more than $4.1 million. The donation has been a key intervention against transmission in all 21 endemic countries in Africa and Asia.
In 2012, BASF provided a generous new pledge of 1,100 additional liters of ABATE® to the Guinea Worm Eradication Program through 2013. The larvicide will be used in the Republic of South Sudan, Mali, Chad, and Ethiopia, as needed. Furthermore, BASF's new pledge includes 4,670 liters of ABATE® for the River Blindness Program in Uganda through 2020. The extended partnership is received at an important time for both programs, as the Guinea Worm Eradication Program seeks to stop transmission of Guinea worm disease completely and the River Blindness Program in Uganda strives to be the first African country to eliminate river blindness from within its borders.
BASF, the world's largest chemical company, is headquartered in Germany and employs approximately 111,000 staff members throughout the world. The business was founded in 1865 by Friedrich Engelhorn, the owner of a coal gas company in Mannheim, originally for the production of dyes. The company's portfolio now ranges from chemicals, plastics, performance products and crop protection products to oil and gas. In addition to ABATE® larvicide, BASF offers a range of products to protect homes, health, food and water from pests. These include malaria prevention tools such as long-lasting insecticide treated bed nets and chemicals used for indoor residual spraying of walls.
Further information can be found at www.publichealth.basf.com.
Featured donor and supported programs:
Carter Center Guinea Worm Eradication Program
Carter Center River Blindness Program