For over 25 years, the Lions Clubs International Foundation (LCIF) has worked in tandem with The Carter Center to bring an end to preventable causes of blindness on a global scale, creating one of the most impactful partnerships in the Center's history.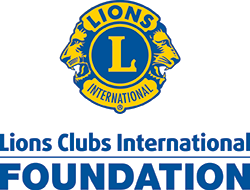 "I have a feeling of gratitude for what Lions do throughout the world. Lions have changed my life. But I think even more gratifying to me is to go into a village in Africa or Latin America and see people who have suffered all their lives and know that they will never again go blind."– Former U.S. President Jimmy Carter
Beginning with an initial donation to the Carter Center's river blindness work in Nigeria in 1996, the Lions Clubs International Foundation has become one of the Center's most significant partners.
LCIF's mission is to support the efforts of Lions Clubs and partners in serving communities locally and globally, giving hope and impacting lives through humanitarian service projects and grants. These grants allow Lions to do large-scale service projects that would not be possible without financial assistance.
A Key Partnership By the Numbers
The Lions Clubs International Foundation is a longstanding partner of The Carter Center in the fight to prevent disease and build hope in impoverished communities.
In 1990, the Lions Clubs International Foundation established the SightFirst Program, an aggressive global blindness prevention initiative. From 1994 to present, the Foundation has supported The Carter Center in its fight against blinding trachoma and debilitating river blindness in 14 countries across Africa and Latin America. The Lions-Carter Center SightFirst Partnership programs are among the world's most ambitious and successful sight initiatives and have led to significant impact in the lives of millions of people.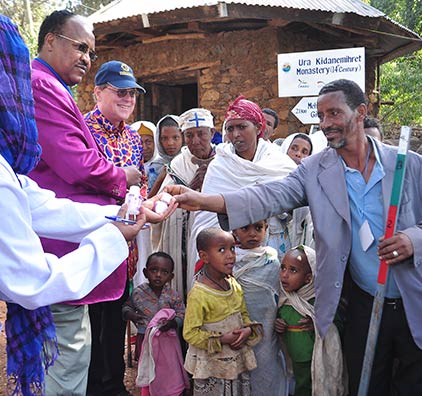 In each country, local Lions Clubs work in close coordination with Carter Center staff to mobilize communities to participate in mass drug distribution, sight-saving surgery campaigns, and latrine construction. Lions provide ongoing technical support, monitor progress, and meet with influential leaders in their countries to advocate for continued attention to river blindness and trachoma.
As a result of this partnership, the World Health Organization has verified four countries in the Americas as free of river blindness (Colombia, Ecuador, Mexico, and Guatemala). Further, transmission has been interrupted and mass drug administration halted for river blindness in many parts of Sudan, Uganda, Nigeria, and Ethiopia.
Jungle Airstrips Bring Medicine and Education to Fight River Blindness
Helicopters and fixed-wing aircraft deliver health teams deep in the Amazon rainforest to bring essential treatments to the Yanomami in the fight to eliminate river blindness.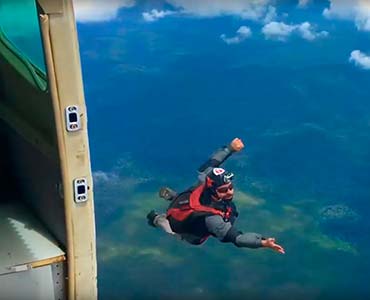 In Mali, Niger and the Amhara region of Ethiopia, the local Lions Clubs are deeply involved in all aspects of the Trachoma Control Program – making these some of the most successful in the world! More than 820,000 people have received sight-saving surgery to treat trachomatous trichiasis (TT), the final stage of the blinding disease; and in Amhara, Ethiopia, which is the most known trachoma endemic region in the world, over 5 million people, 25% of the area population, no longer require mass drug administration to prevent the disease.
To date, the partnership has led to the distribution of over 257 million treatments for river blindness and over 191 million treatments for trachoma.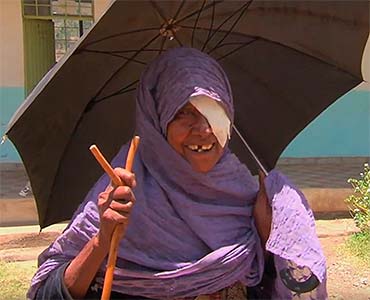 Sight-saving Surgery
Learn how thousands of free surgeries in the Amhara region of Ethiopia are helping people with advanced trachoma, known as trichiasis, which can lead to blindness if left untreated.
LCIF and The Carter Center share a belief in the power of partnership and collaborative impact. Millions are free from these diseases thanks to this partnership and Lions support. These accomplishments would not have occurred without the Foundation's early investments and the constant support and advocacy of Lions Clubs in each country. The Carter Center is immensely grateful for its unwavering partnership with the Lions Clubs International Foundation. This partnership embodies the incredible impact that shared passion and true commitment can have on a global scale.
The Partnership in Action