Featured May 2007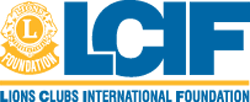 Trachoma Control Program (Ethiopia)
The Carter Center's work to control and eliminate blindness throughout the world would not be possible without support from Lions Clubs International Foundation (LCIF). Since the Lions-Carter Center partnership began in 1994, LCIF has pledged more than 28 million dollars in financial support, and local Lions clubs have provided countless hours of assistance. In 1999, LCIF and The Carter Center started a formal relationship to combat trachoma in Ethiopia and Sudan through a grant of $6.5 million provided by LCIF's SightFirst I Program. Former U.S. President Jimmy Carter, a Lion himself, is delighted to work in close collaboration with LCIF for this noble cause.

Ethiopia (population ~70 million) has the highest rate of blindness in the world. An estimated 2.7 million Ethiopians suffer from low vision, while 1.2 million are completely blind. Trachoma, a disease primarily found in children and spread by flies in unsanitary living conditions, accounts for approximately one-third of all cases of blindness and visual impairment in Ethiopia. The Lions-Carter Center SightFirst Initiative works in the most trachoma-affected area in the country, the Amhara Regional State, where 60 percent of children have an active form of the disease and 5.2 percent of adults require lid surgery.

In support of the World Health Organization (WHO) goal of eliminating blinding trachoma as a public health problem, the Lions-Carter Center SightFirst Initiative follows the SAFE strategy recommended by the WHO to fight blindness from trachoma: Surgery, Antibiotic treatment, Facial cleanliness, and Environmental improvement. The Trachoma Control Program in Ethiopia's Amhara Region has the highest productivity of any trachoma control program in the world. Between 2004 and 2006, the program trained health workers in the Amhara Region to perform 53,056 lid surgeries and construct 309,467 household latrines.

Local Ethiopian Lions support the SAFE strategy by providing oversight of the project and financial management process. For example, Lions coordinate projects in various zones/districts, assist in the organization of periodic program reviews, and provide advocacy and promotion. Furthermore, Lions conduct regular trainings to increase public awareness and prevention measures. Residents of more than 1,700 villages and 7,200 school teachers and community leaders have been trained by local Lions.

The second element of the SAFE strategy, antibiotic treatment, is made possible by The Carter Center's partnership with Pfizer Inc. Pfizer, through The Carter Center, Americares, UNICEF, and the International Trachoma Initiative, has donated more than 53 million doses of Zithromax®, the antibiotic needed to treat active trachoma infections. Pfizer generously has agreed to donate all the Zithromax® that The Carter Center's Trachoma Control Program needs to help reach 100 percent of the target population in Ethiopia.

Over the next five years, The Carter Center will continue to partner with LCIF and Pfizer to scale-up interventions, reaching the entire at-risk population in the Amhara Region (an estimated 17 million people). The objectives of the project are to train and equip Integrated Eye Care Workers to operate on 430,000 persons suffering from the advanced stages of trachoma, distribute 47.4 million doses of Zithromax®, expand implementation of a school-based health education program to the entire Amhara Region, and facilitate the building of 616,105 latrines. It is believed that with the LCIF and Pfizer partnerships, Ethiopia will be well positioned to achieve the WHO Global Elimination of Trachoma Goal of 2020 (GET2020).