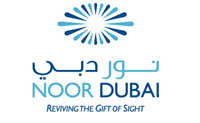 [Press Release | Noor Dubai Foundation and The Carter Center Renew Partnership to Eliminate Trachoma, Leading Infectious Cause of Blindness]
Featured July 2017
The Carter Center is happy to recognize its ongoing partnership with Noor Dubai to combat blinding trachoma in Ethiopia. The Carter Center and Noor Dubai have been working together on this issue since November 2013. In 2016, Noor Dubai and The Carter Center announced that they would continue their collaboration to eliminate blinding trachoma as a public health problem in Ethiopia by 2020.
Noor Dubai was started in 2008 by His Highness Sheikh Mohammed bin Rashid Al Maktoum, Vice President and Prime Minister of the UAE and Ruler of Dubai. Since its founding, Noor Dubai has worked to treat eye diseases, prevent them from spreading, and educate communities and the next generation of eye doctors in the Middle East, Africa, and Asia. So far over 25 million individuals have benefitted from the free treatment and preventive programs of Noor Dubai Foundation.
With the help of Noor Dubai, The Carter Center is on track to meet its 2020 goal to eliminate blinding trachoma in Ethiopia. Just this year, the prevalence of blinding trachoma in children aged 1 through 9 has been reduced to less than 5 percent in 10 districts in Ethiopia. The Carter Center is thankful for Noor Dubai's continued support; our work in Ethiopia on ending blinding trachoma would not be possible without them.
Visit this partner's website:
Programs supported by this Partner: