Celebrating the Carter Center's Partnership with the United Kingdom
Featured February 2019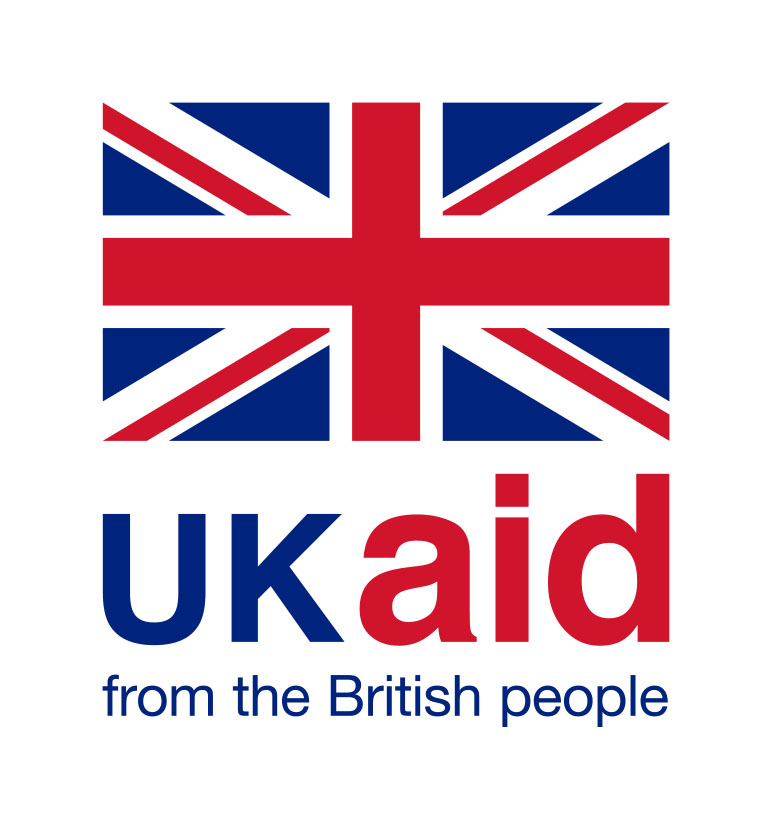 U.K. government organizations remain steadfast partners to Carter Center initiatives, inspiring other nations to promote global health equity and foster peace worldwide.
Since 1997, the United Kingdom (U.K.) has been one of the Center's most supportive and dedicated partners, funding decades of health and peace work and making a considerable impact on millions of lives. In total, the U.K. government, through its Department for International Development (DFID) and Foreign and Commonwealth Office (FCO), has contributed more than $119 million of U.K. aid to the Center to fight debilitating NTDs and support the Center's peace work.
With the recent commitment of $28.4 million of U.K. aid to the Center's Guinea Worm Eradication Program, the U.K. continues to set an admirable standard for other nations in building peace, fighting disease, and improving the lives of millions. Key Carter Center initiatives supported by the U.K. are outlined below.
Health Support
Guinea Worm Eradication Program
Guinea worm disease (GWD) is a neglected tropical disease contracted from drinking contaminated water. After ingesting microscopic larvae, infected persons become unwitting carriers of the parasite until the adult worm emerges, causing a blister on the skin and a severe burning sensation. When a patient attempts to cool the infection in a stagnant water source, the worm releases thousands more larvae, continuing the transmission cycle. While there is no drug or vaccine for GWD, educating communities about Guinea worm prevention is vital to stopping the spread.
Guinea worm is poised to be the second human disease and the first parasitic disease ever eradicated, thanks to the Carter Center's leadership of the Guinea Worm Eradication Program. Over the past three decades, DFID has contributed nearly $93 million of U.K. aid to the Center's historic efforts to eradicate Guinea worm. These funds have allowed The Carter Center to continue its crucial health education and active surveillance efforts in endemic countries.
With DFID's contributions and support from other partners, The Carter Center has driven the global annual incidence of GWD down to only 28 cases in 2018, a reduction of more than 99.99 percent since 1986. To date, 199 countries and territories have been certified as free of GWD by the World Health Organization, the only agency that can officially certify the eradication of a disease.
Support for the Center's Peace Programs
Addressing Transparency in the Democratic Republic of Congo's Extractive Industries
DFID has been a trusted partner in the Center's peacebuilding efforts in the Democratic Republic of Congo (DRC). The DRC is one of the most mineral-rich nations on earth, and its mining sector has attracted billions of investment dollars. The Congolese people see very limited benefit from these investments, as current mining policies redirect the revenue away from local communities and the Congolese treasury, leaving the government with insufficient resources to meet the needs of its population. This issue continues in perpetuity as the Congolese people are too often unaware of the corrupt mining regulations in play.
The U.K.-aid-funded Carter Center project titled "Advancing Transparency and Accountability in the Democratic Republic of Congo's Extractive Industries" seeks to strengthen the capacity of local civil society organizations to ensure transparent policy implementation in the DRC, to research and analyze revenue impacts and advocate for improved fiscal governance, and to use this data for more effective advocacy and pro-poor outcomes.
Support for the Democratic Republic of Congo's Electoral Processes
The Carter Center, with U.K. aid, has worked to build up the technical and organizational capacity of the Catholic Church's Congolese social justice organization, Justice and Peace Congo (JPC), with the aim of ensuring a credible and orderly electoral process and a peaceful transfer of power between an outgoing president and a president-elect. DFID has worked with the Center to provide long term technical assistance to the training and deployment of long-term observers (LTO) and short-term observers (STO), and to provide local capacity building support to JPC. While multiple governments contributed to JPC's December 2018 electoral observation mission, DFID's allocation contributed to the deployment and training of 40,000 STOs and 1,026 LTOs.
The Carter Center is deeply grateful for U.K. support over the last twenty years for assistance with these and other Carter Center programs. We honor the impactful partnership we have built together.
Increasing Women Participation in Peacebuilding
Another U.K. government department, the Foreign and Commonwealth Office (FCO), has been an instrumental partner in aiding in the Center's global peace work. FCO strives to deliver on four strategic objectives: (1) strengthening global peace, security, and governance, (2) improving resilience and response to crises, (3) promoting global prosperity, and (4) tackling extreme poverty. The FCO has provided over $6.4 million in support of the Center's peace programs since 2007, including funding for election observation and peacebuilding efforts in Venezuela, Nepal, Ghana, Cote d'Ivoire, Indonesia, and Egypt, as well as the Center's human rights work.
With funding support from the FCO, The Carter Center currently is implementing a project titled "Broadening Participation of Women from Ethnic Minorities in the Peace Process" in cooperation with a local partner, the Women's League of Burma. Through this initiative, the Carter Center's Myanmar team conducted a needs assessment survey with women from the 52 ethnic political parties of Myanmar, and led and facilitated a three-day national conference in November 2018. The conference brought together women representatives of ethnic political parties, as well as the leadership of those parties (typically men) for a dialogue to discuss challenges faced by women of ethnic minorities in the peace process and to identify critical objectives for a roadmap for greater women's inclusion in peace negotiations and politics.
Working Together
The Carter Center celebrates our partners in the United Kingdom for their shared dedication to improving global health conditions and gifting people in developing countries the agency to create a brighter future for themselves. We are proud to connect with these organizations to continue the Center's work around the world.
Visit the partners' websites:
Department for International Development (DFID)

Foreign and Commonwealth Office (FCO)
Programs supported by this Partner:
Guinea Worm Eradication Program