A Scholarship Award To Continue Jennie's Legacy
To honor the extraordinary life and legacy of Jennifer Helen Lewis, The Carter Center in collaboration with the Lewis Family, has founded the Jennie Lewis Life and Legacy Award which will provide scholarships to interns who exemplify Jennie's spirit, perseverance, and enthusiasm for the field of international development.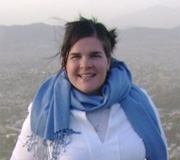 Everyone whom Jennie touched was inspired by her compassion and compelled to act by her example. Her humor, tenacity, and joie de vivre meant that she never met a stranger and that her friends span the globe. She selflessly fought for the lives of others even throughout her courageous battle with cancer. The Jennie Lewis Life and Legacy Award will allow her life's work to continue through equally dedicated young women and men.
With Your Help, We Have Reached Our Goal
As of July 7, 2013, family, friends, and colleagues have donated a total of $91,104 which an anonymous donor has matched with $10,000. This puts us over our goal of $100,000 to fund three interns each year — one for fall, one for spring, and one for summer.
We look forward to sharing information about the intern's background and goals. Know that their future accomplishments in spreading peace and health throughout the world started with you.
Remembering Jennie's Work
In 2008, Jennie joined the Carter Center as a Senior Associate Director of Development for Peace Programs, building on years of international development experience. Her work was guided by a simple belief that understanding, based on personal relationships, is the first step in fostering change. Jennie focused particularly on democracy and peacebuilding efforts in Africa and the Middle East. By bringing her unique blend of professionalism, talent, and the "people skills" of a true New Orleanian to each context, Jennie helped build democracy and peace from the ground up. She provided critical support to these key Carter Center initiatives: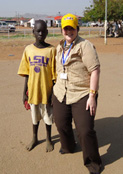 Sudan/South Sudan: In support of the Carter Center's political and electoral observation mission for the 2010 elections in Sudan and the 2011 referendum for independence for South Sudan, Jennie served as the main point of contact with the international diplomatic and donor community. Over three years, she raised $20 million in funds for the Center's Sudan programming, which supported international election observation, as well as the training and deployment of several thousand Sudanese observers. Considering her youth and the significant health challenges she faced during this period, Jennie's spirit and ability to deliver over and over again was astounding. Her positive example and focus matched the hope and energy the peoples of Sudan felt as we all worked to usher in the dawn of a new democracy.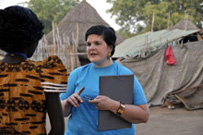 Ghana: In 2010, The Global Access to Information (ATI) Initiative held the African Regional Conference on the Right of Access to Information in Accra, Ghana, with the purpose of advancing this fundamental human right for all peoples. In Ghana, Jennie's passion for transforming lives through a right to information fueled her as she spent hours welcoming and escorting donors, key‐note speakers, and high‐level government representatives including the Vice President of Ghana. Drawing on her fluent French, charm, and unwavering dedication, Jennie committed herself to assuring that the conference culminated in building a community of advocates that continues to push for this right.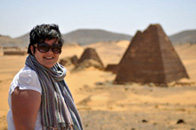 Egypt/Palestine: Jennie traveled to Cairo, Jerusalem and Ramallah to fundraise for the first projects in Egypt and Palestine following the Arab Awakening in 2011. She was struck by the physical, emotional, and mental barriers between Palestinians and Israelis borne of this long-standing conflict. Despite the oppressive atmosphere and difficulties in passing through checkpoints, Jennie managed, as always, to find joy in meeting new people, learning about their lives and committing herself to helping improve their lives. The contacts made during this trip later provided funding and donor support for several rounds of presidential and parliamentary elections in Egypt, and laid the groundwork for peace-building work in Palestine.