ATLANTA...."Global Equity-Global Security," the final event of the 2005-2006 Conversations at The Carter Center, will be held April 27 from 7 to 8:30 p.m. in the Center's Ivan Allen Pavilion and will examine the widening gap between rich and poor. The event will be webcast live on www.cartercenter.org.
Dr. John Stremlau, associate executive director for Peace Programs at The Carter Center, will be joined by Jason Calder, assistant director of the Carter Center's Global Development Initiative (GDI), and Pablo Guerrero, the World Bank's senior advisor on development support for middle-income countries. Dr. John Hardman, executive director of The Carter Center, will moderate the panel.

The three will discuss the work of the Center's Global Development Initiative, which has aimed to help nations achieve stronger economies and greater social equity, and support of the developing world as a whole. This effort fosters human security by promoting human rights and human development, and gives people hope for a more secure future. The audience will have an opportunity to ask questions following the discussion.
Dr. Stremlau is an accomplished foreign affairs expert with former experience at The Rockefeller Foundation and Carnegie Commission on Preventing Deadly Conflict. Most recently, he was head of the Department of International Relations and founding director of the Centre for Africa's International Relations at the University of the Witwatersrand.
Mr. Calder has designed and managed GDI's national dialogue and development planning initiatives in Albania, Mali, Guyana, and Mozambique. Mr. Calder graduated from the University of New Hampshire with a bachelor's degree in international affairs and business administration, and earned a master's degree in economics from the Andrew Young School of Policy Studies at Georgia State University. Read the roundtable discussion: Albanian Socio-Economic Development and Civil Society.
Mr. Guerrero is an expert on poverty reduction strategies. A native of Chile, Mr. Guerrero holds a bachelor of arts degree in economics, a master's degree in business administration from the University of Miami, and a master of arts degree in economics from Queen's University. He has done doctoral work in economics at the University of Toronto, and completed various leadership and management programs at Harvard University and the London Business School.
President Carter said in his 2002 Nobel Peace Prize lecture, "The most serious and universal problem is the growing chasm between the richest and poorest people on earth, and the results of this disparity are the root causes of most of the world's unresolved problems."
Free admission. No tickets or reservations required. First-come, first-seated, and audience members are encouraged to arrive early to ensure seating. The event will be held at the Carter Center's Ivan Allen Pavilion, located at 453 Freedom Parkway in Atlanta. Click here for directions or call 404-420-3804.
In addition to the live webcast, the Carter Center's media partners - Comcast (www.comcast.com), 90.1FM WABE (www.wabe.org), GPB Radio (www.gpb.org), and Atlanta Interfaith Broadcasters (www.aibtv.com) - will air "Global Equity-Global Security" at later dates. Please check their Web sites for listening and viewing schedules.
Conversations at The Carter Center is an annual series of evening programs designed to increase public awareness on issues of national and global importance as they relate to the Center's work. Distinguished panels consisting of Carter Center experts and special guests make presentations followed by question-and-answer periods with the audience. The 2006-2007 season will include five programs, several of which will feature former U.S. President Jimmy Carter and former First Lady Rosalynn Carter. Planned timely topics include North Korea, the Middle East, mental health, and human rights. Detailed information will be available at www.cartercenter.org in August.
####
The Carter Center was founded in 1982 by former U.S. President Jimmy Carter and his wife, Rosalynn, in partnership with Emory University, to advance peace and health worldwide. A not-for-profit, nongovernmental organization, the Center has helped to improve life for people in more than 65 countries by resolving conflicts; advancing democracy, human rights, and economic opportunity; preventing diseases; improving mental health care; and teaching farmers to increase crop production.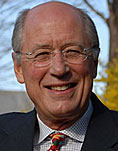 Dr. John Stremlau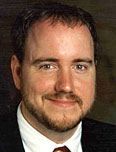 Jason Calder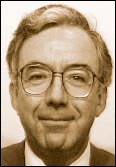 Pablo Guerrero