March 17, 1998
By Joyce Newman


Dir. Joyce Newman
Narr. David Phillips
The following is the transcript of the report.


SIBYL SHALO (SHALL-O) IS ONE OF 18 MILLION AMERICANS WHO LIVES WITH DEPRESSION. WITHOUT HER MEDICATION AND THERAPY, SHE WOULD BE UNABLE TO LEAD SUCH AN ACTIVE LIFE.

"I can remember times when I felt so bad I wouldn't leave my apartment for days on end. I would let the newspapers pile up at the door. I wouldn't even open my door and leave the house."

SIBYL'S PSYCHIATRIST PRESCRIBED BOTH MEDICATION AND TWICE A WEEK THERAPY. BUT HER MANAGED CARE PLAN COVERS LESS THAN HALF OF THE THERAPY.

"In a year I'll end up spending about $10,000 out of pocket."

AND SIBYL IS NOT ALONE. CONSUMER REPORTS' TRUDY LIEBERMAN HAS EVALUATED MENTAL HEALTH COVERAGE IN PLANS THAT CONSUMERS CAN BUY ON THEIR OWN.

"In many of the plans, the coverage was not adequate at all. In particular, about one-third of the plans had no coverage for inpatient hospital visits."

ANOTHER BIG PROBLEM IN MANY MANAGED CARE PLANS -- JUST BECAUSE A PLAN ALLOWS A MAXIMUM OF 20 OR 30 THERAPY SESSIONS DOESN'T MEAN A PATIENT WILL GET THAT MANY. KAREN SHORE, HEAD OF A NATIONAL COALITION ON MENTAL HEALTH, EXPLAINS.

MANY PATIENTS ARE LIMITED TO VERY FEW SESSIONS. JUST BECAUSE A PERSON'S PLAN SAYS THEY HAVE UP TO 30 VISITS, DOESN'T MEAN THAT THEY'RE GOING TO GET 30 VISITS. THEY'LL PROBABLY GET 2,3,4, OR 5 AUTHORIZED FIRST."

MANY MANAGED CARE COMPANIES NOW ACTUALLY ENCOURAGE THE USE OF MEDICATION INSTEAD OF MORE COSTLY THERAPY.

SO LIKE SIBYL, MANY MORE CONSUMERS WILL HAVE TO PAY FOR MOST OF THE THERAPY THEY NEED.

THIS IS DAVID PHILLIPS.
Special Report:
Poor Mental Health Coverage - Part 1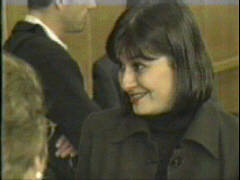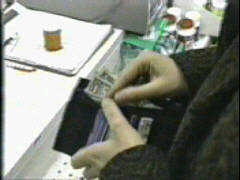 Copyright 1998. Used with permission from Consumer Reports TV News.