March 17, 1998
By Joyce Newman

Dir. Joyce Newman
Narr. David Phillips
The following is the transcript of the report.


SIBYL SHALO (SHALL-O) SUFFERS FROM DEPRESSION. HER BILLS FOR PSYCHOTHERAPY TOTAL OVER $12,000 A YEAR AND HER MANAGED CARE PLAN WILL PAY FOR ONLY A FRACTION OF THAT.

"But it won't cover the cost for all the therapy for the year."

LIKE SIBYL, MOST AMERICANS GET HEALTH COVERAGE THROUGH THEIR JOBS, BUT FEW PEOPLE ACTUALLY CHECK OUT THE DETAILS UNTIL THERE'S A PROBLEM. THEY SHOULD, ACCORDING TO KAREN SHORE, HEAD OF A NATIONAL MENTAL HEALTH COALITION.

"You need to know in < the outside go you Can cover. to going it?s much How is plan what>

CHECKING OUT YOUR PLAN BEFOREHAND ISN'T ALWAYS EASY BECAUSE MANY PEOPLE ARE UNCOMFORTABLE DISCUSSING MENTAL ILLNESS.

"The stigma is out there and the stigma is very real and it can be very devastating."

"People are still very ashamed that they have a need to see a therapist or a psychiatrist."

EVEN SO, TALKING TO A BENEFITS MANAGER WILL HELP YOU GET THE BEST COVERAGE POSSIBLE.

HERE'S WHAT TO LOOK FOR: A PLAN WITH A POINT-OF-SERVICE OPTION -- THAT MEANS YOU CAN GO OUT OF NETWORK FOR TREATMENT AND STILL BE COVERED, ALTHOUGH YOU WILL PAY MORE.

AND A POLICY WITH A SELF-REFERRAL PROVISION -- THAT MEANS YOU CAN GO STRAIGHT TO YOUR MENTAL HEALTH PROVIDER RATHER THAN HAVING TO SEE YOUR PRIMARY CARE DOCTOR FIRST.

"...Well if you picked this plan..."

THIS IS DAVID PHILLIPS.
Special Report:
Better Mental Health Coverage - Part 2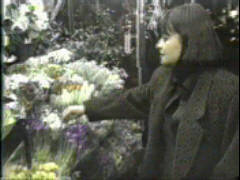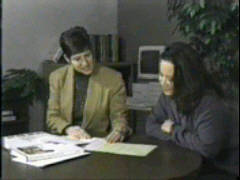 Copyright 1998. Used with permission from Consumer Reports TV News.