Deborah Hakes is assistant director of public information for The Carter Center.
Across Lebanon today, more than 11,000 polling station workers could cast their ballots early for the parliamentary elections. I traveled to Baabda, a town in the mountains southeast of Beirut, to watch the process. Baabda has six seats being contested in these elections, and per Lebanon's complicated distribution of parliamentary seats by religion, three will be filled by Maronite Christians, two by Shia Muslims, and one by a Druze.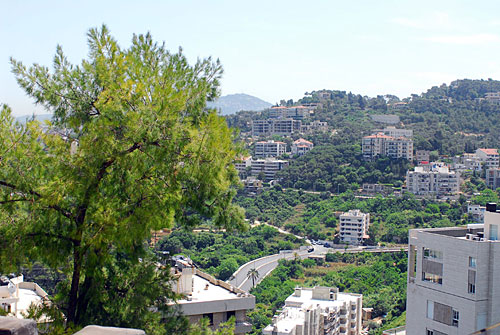 Photos: D.Hakes/The Carter Center
The town of Baabdas, Lebanon, is a mostly Maronite Christian town set in the hills southeast of Beirut. Early voting for polling officials took place here, as well as throughout the country, on June 4.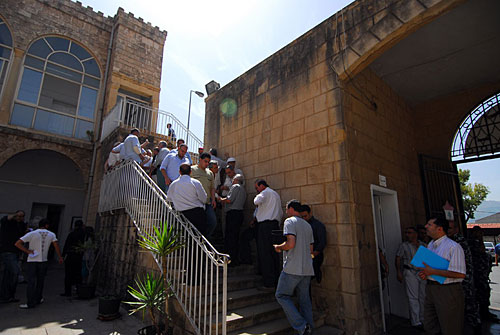 Poll workers queue to vote in Baabdas. Many buildings there, including this one, date to the days of the Ottoman Empire, when Baabdas was the provincial capital.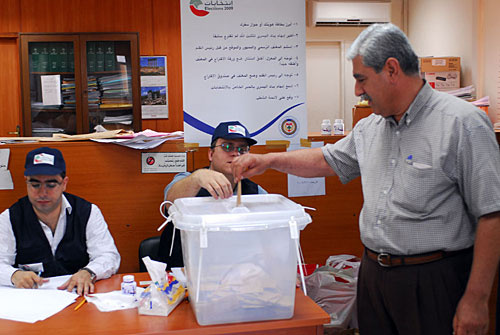 A poll worker casts his ballot during early voting on June 4.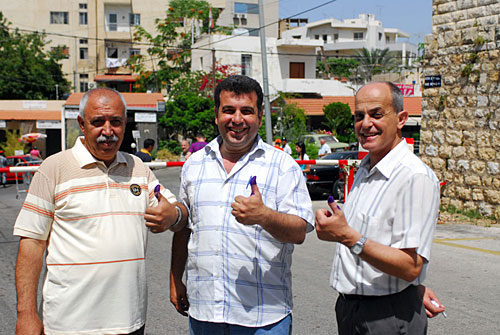 These men are all heads of polling stations in Byblos, north of Beirut. They could vote early on June 4, along with 11,000 other civil servants.
Today was also an exciting day for our delegation as President and Mrs. Carter joined their briefings.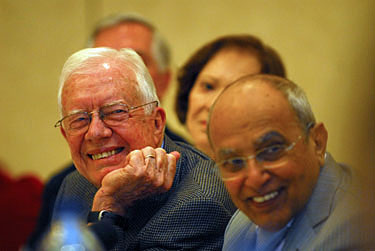 President Carter listens as delegates introduce themselves. Seated in front of  him is delegation co-leader Abdul Karim al-Eryani, the former prime minister of Yemen.
The Carter Center's observers are diverse – more than 20 countries are represented – and they bring equally diverse backgrounds. A few of their many experiences include working for human rights in Morocco, educating voters in Egypt, promoting women's rights in Sudan, teaching at universities, and pursuing law degrees.
Briefings finish today and then our observers deploy to their respective areas for observation. Election day is approaching quickly!