Feb. 24, 2010
For the past two days at The Carter Center, influential nongovernmental participants from the United States and the five Andean countries of Venezuela, Colombia, Ecuador, Peru, and Bolivia have gathered for a dialogue aimed to strengthen the historically difficult U.S.-Andean relations and cooperation.
The project is co-sponsored by The Carter Center and the International Institute for Democracy and Electoral Assistance (IDEA) and consists of a series of informal dialogues to provide crucial grounding, support, and reinforcement of diplomatic efforts through a civil society process. For the next 18 months, the group will form personal relationships as they learn and share proposals in dialogue sessions provided during trips to the United States and to the Andean region.
The group will emerge from this first session with next steps to address the critical issues of regional security, ideological divides, broken diplomatic relations, and other shared concerns.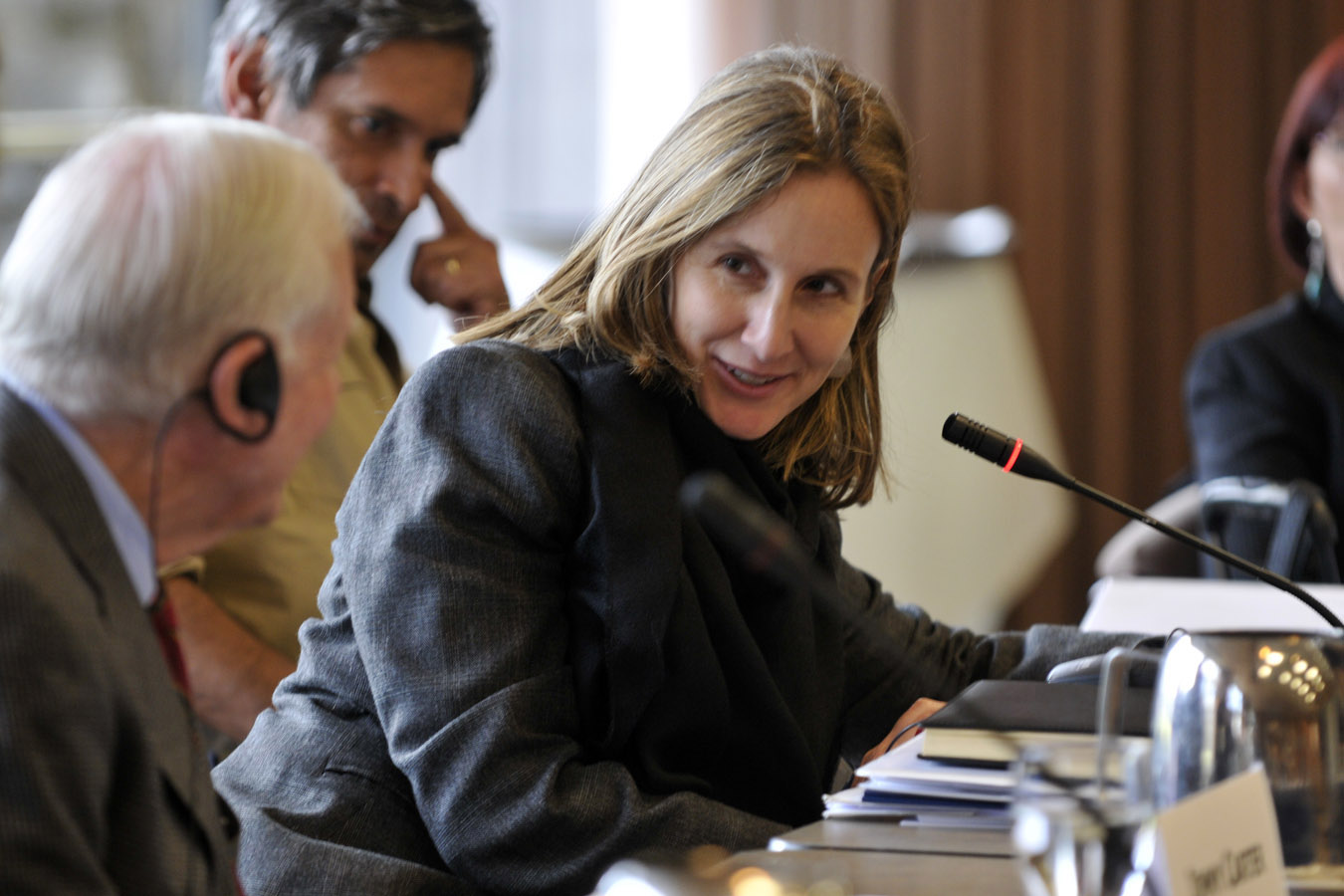 Kristen Sample, head of mission for the Andean countries at International IDEA, asks a question of President Carter at the Andean-U.S. Dialogue Forum at The Carter Center.