Deborah Hakes is assistant director of public information for The Carter Center.
In Sudan, people across the country began voting on Sunday. Here are images from the first two days of balloting. This is the 78th election observed by The Carter Center.
Khartoum, Sunday, April 11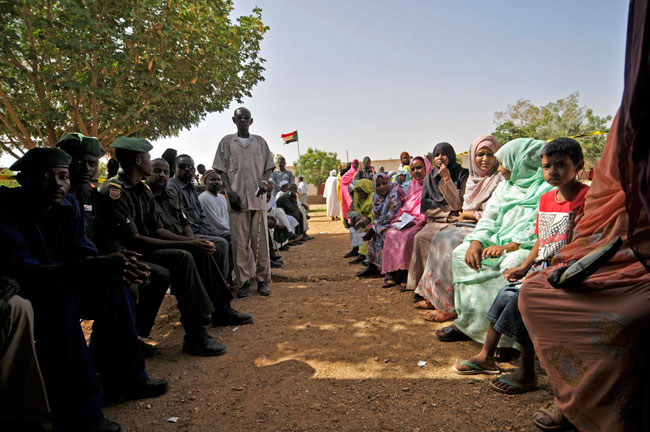 All photos: Carter Center/ D. Hakes
On Sunday morning, Sudanese lined up to vote at this Khartoum polling station.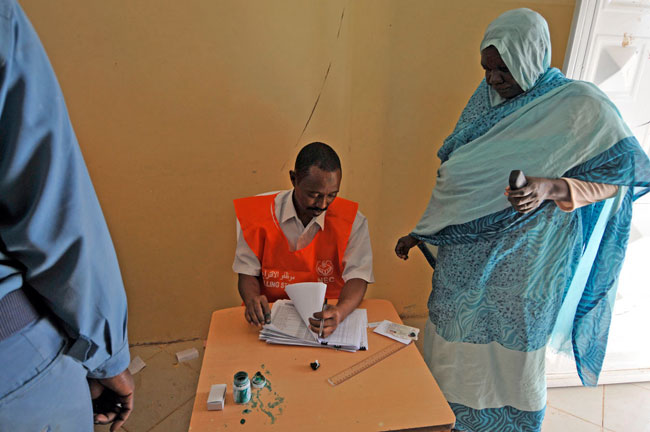 In an Omderman polling station, a woman checks in to vote before polls close on April 11.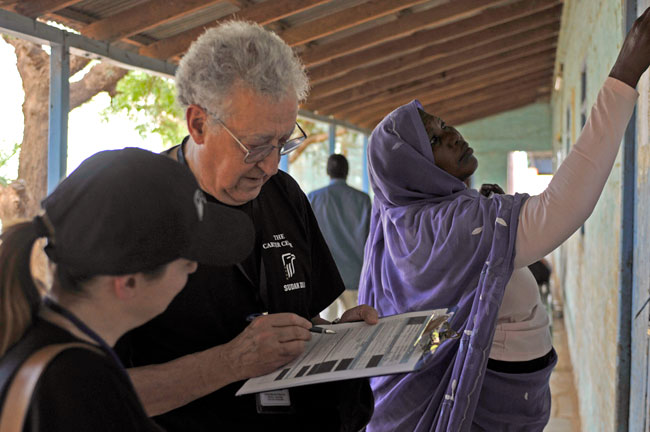 Algerian Foreign Minister and Member of the Elders Lakhdar Brahimi, co-leader of the Carter Center's international election observation mission to Sudan, fills out an observer checklist with Sarah Johnson, assistant director of the Center's Democracy Program, in Khartoum.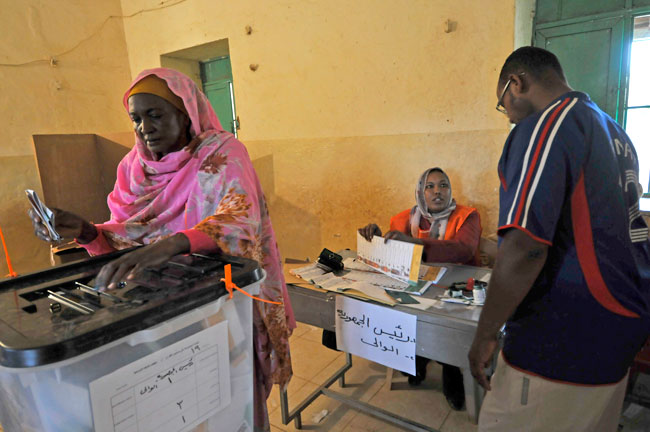 A woman votes in Khartoum on April 11.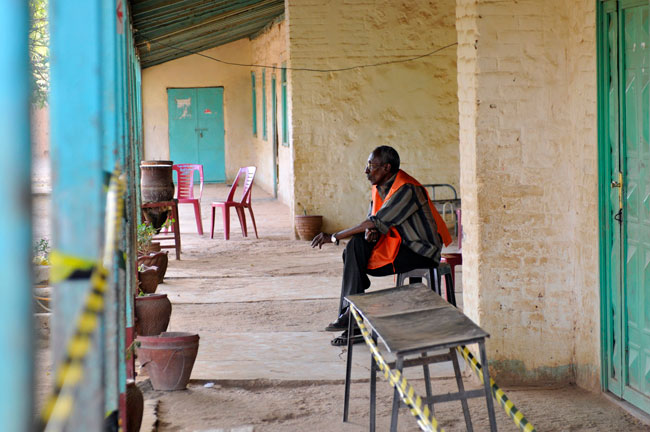 A poll station worker waits outside near the close of polls on Sunday, April 11, in Khartoum.
Juba, Monday, April 12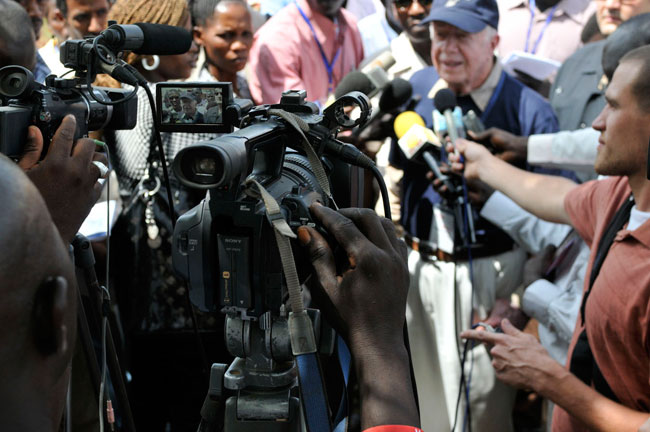 Former U.S. President Jimmy Carter talks to media in Juba on the second day of polling in Sudan.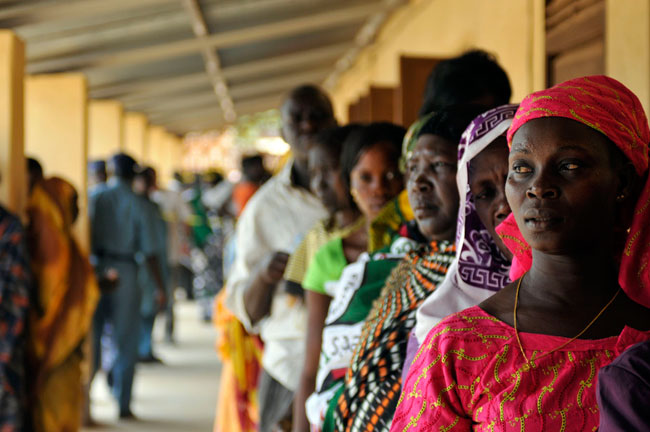 Voters in line in Juba on April 12.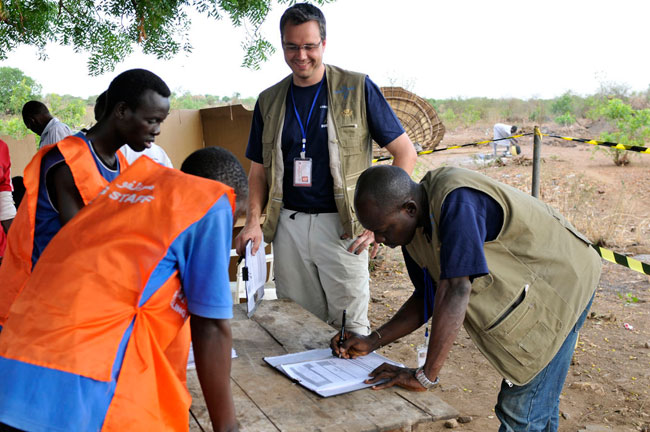 Carter Center observers Mikkel Vestergaard Frandsen and George Wah Williams talk with polling officials in Juba west on April 12.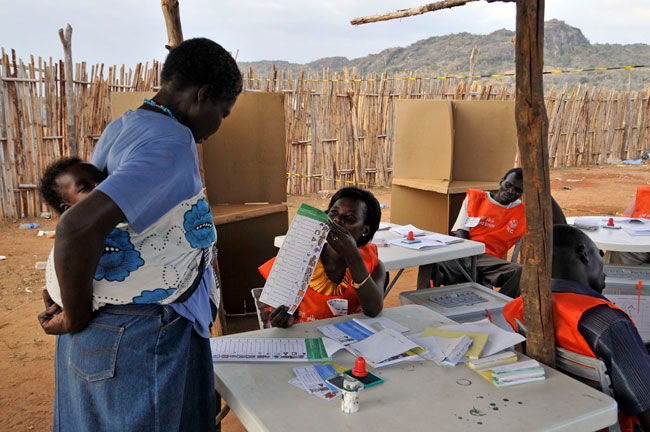 A woman gets her ballot to vote in Sudan's election in a rural Juba west polling station.