Peter Blair is a long-term observer (LTO) for the Carter Center's election observation mission in Guinea. Blair graduated with a degree in politics from the University of Nottingham, interned with the Carter Center's Conflict Resolution Program, and worked as a media and communications assistant for Oxfam Ireland.
(Text and photos: P. Blair)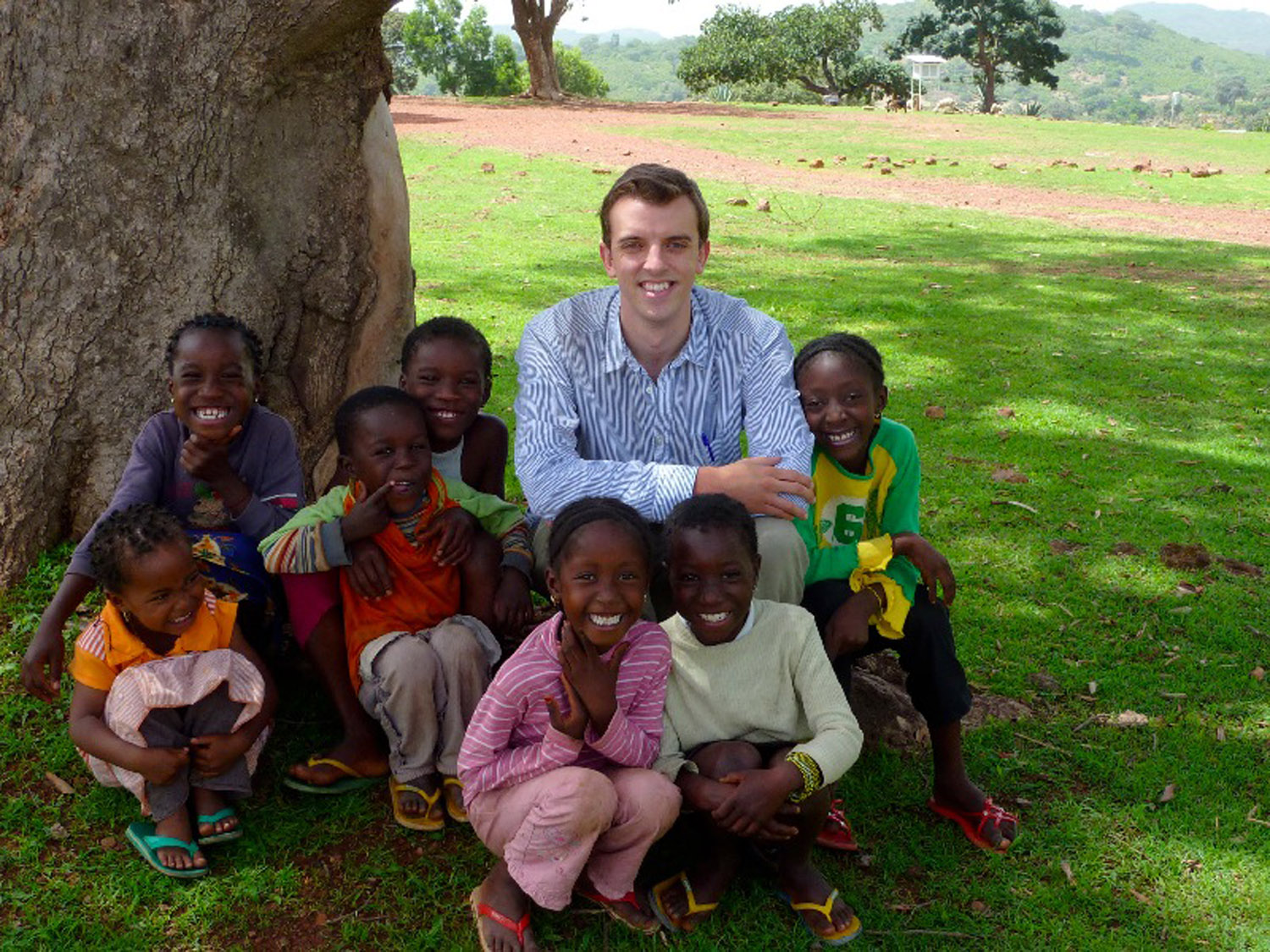 Long-term observer Peter Blair in Guinea
The atmosphere in Guinea is a potent mix of anticipation and excitement.  The 2010 presidential election will be Guinea's first fairly contested elections since its independence in 1958.  Guinea is a country rich in natural resources, but has struggled to find stability, having been affected by wars in both Liberia and Sierra Leone.  The Guinean people see these elections as a huge opportunity for a new Guinea – united and prosperous.
My long-term observer team is stationed in the Fouta Djallon region of Guinea, surrounded by stunning waterfalls and jungles.  The Fouta (or Moyenne Guinée) lies at the geographical heart of Guinea and stretches from Senegal to Sierra Leone.  Our aim is to cover as much ground as possible in the run-up to the election, hitting major population centres and villages in our region.
We rely on our trusty Land Cruiser 4×4 to get us through rough mountain passes and monsoon-slick dirt tracks.  While the other teams are based mainly around one or two major cities, we have been spending only a few nights in each area, due to the sheer number of places we need to visit. Driving from Labe to Maliville in a day gave me an even greater appreciation of the challenges posed by transferring election materials to Guinea's most remote areas.
We are assessing the impact of ethnicity and gender on political rights and representation with a particular focus on the importance of voter education pre-election.   Our first stop out of Conakry was Mamou, which was buzzing with excitement because of an impending visit by one of the main presidential contenders.  On our initial drive around the city, the streets were packed with supporters – old, young, male, and female – all singing and dancing and holding placards for their candidate of choice.
The encounters that have left me overwhelmingly positive about Guinea's future are those that involve its civil society leaders.
Guinea's Maisons de Jeunesse provide a meeting point for young people to discuss the importance of citizenship, health, and voter education.
It was amazing seeing how a group leader in Mamou had inspired his students to start their own NGO coordination groups promoting non-violence, like Maison Mere.  Equally inspiring was the director of programming for Mamou's Radio Rurale, who broadcasts programs on everything from women's rights and local language health education to folklore and safe driving.
Being on the African continent as it prepares to host its first World Cup has been a memorable experience – football has proved a common touchstone, with most kids walking around sporting Manchester United, Barcelona, and Chelsea football shirts.  Bonding with a young Guinean college student with a discussion about Northern Ireland footballers was a surreal experience I'll never forget.