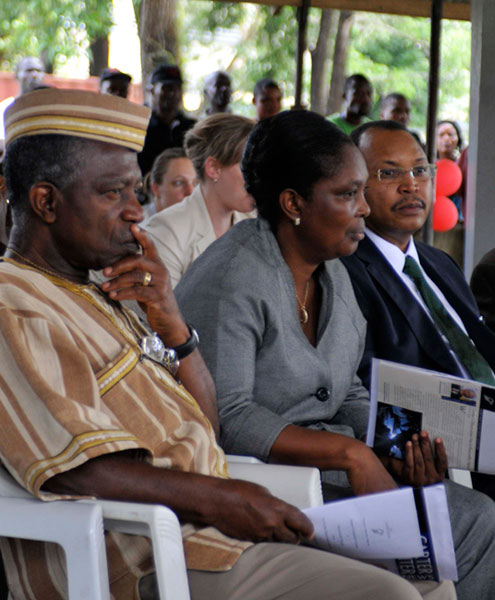 The graduation ceremonies were attended by Liberia Minister of Health and Social Welfare Dr. Walter Gwenigale, Dr. Bernice Dahn, chief medical officer and deputy minister for Health Services , and Seward Cooper, legal adviser to the president of Liberia, each of whom congratulated the graduates. They also, for the first time, announced their intentions to support new legislation for mental health care in Liberia to help protect people with mental illnesses from violations of their human rights.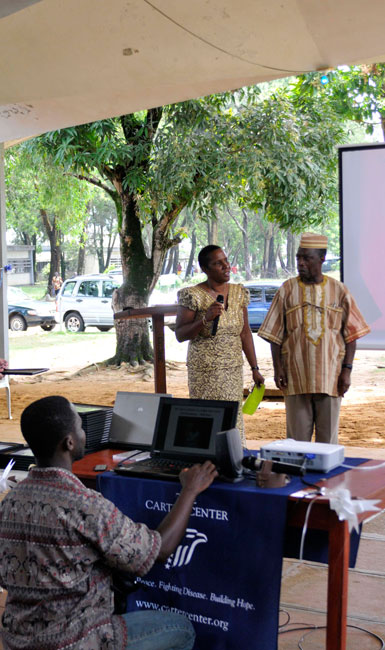 Dr. Janice Cooper and Minister Gwenigale distributed the certificates to the graduates, who also received professional name badges to wear as part of their regular uniforms.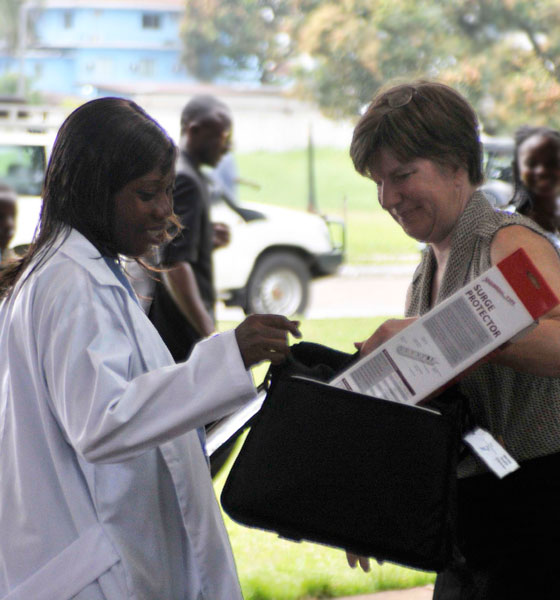 As a partner with The Carter Center, Dr. Ellen Zegura, of the Georgia Institute of Technology's Computing for Good initiative, distributed laptops and custom software at the graduation ceremony to the new mental health clinicians to use during their practice. The laptops and software, provided by The Carter Center free to the graduates, will assist The Carter Center and the government of Liberia to monitor the impact of the program on patient care and mental health outcomes.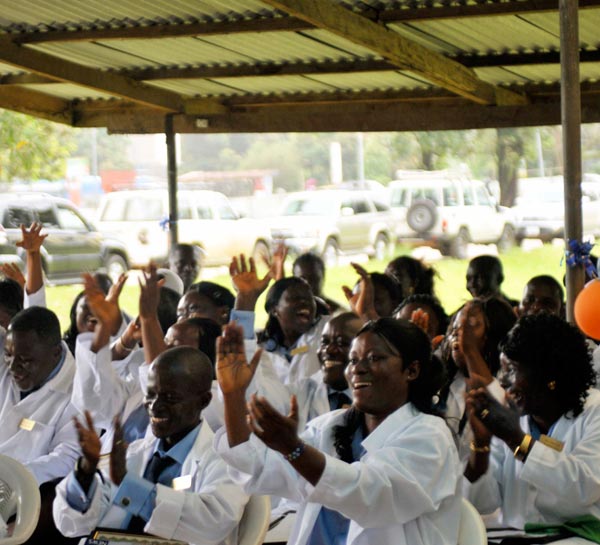 The graduates received news during the ceremony that they all passed their licensing exams and will receive higher wages in light of their new credentials.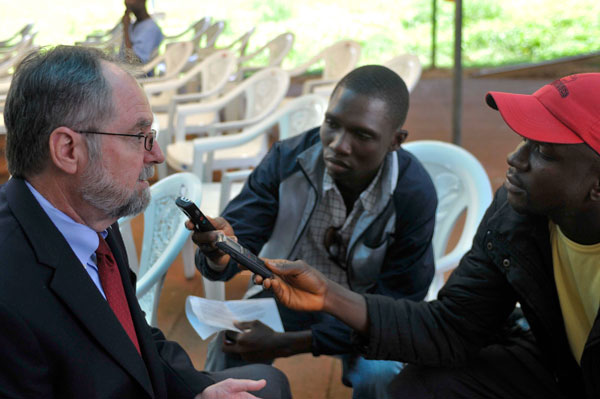 "We know that people with even the most serious mental illnesses can contribute to their communities if they have access to appropriate mental health services," said Carter Center Mental Health Program Director Dr. Thom  Bornemann. "During the next four years, the Post-Basic Mental Health Training Program will help ensure that more people than ever in Liberia will have that chance."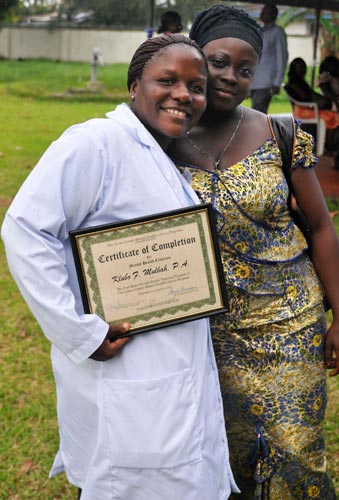 Surprise Otto, 21, (right) first met physician assistant Klubo Mulba, 40, (left) during Mulba's clinical rotation at JFK Hospital in Monrovia earlier this year. Through the mental health training program, Mulba and her fellow students had been visiting the hospital's maternity ward, looking for any patients who may have had depression or anxiety. Mulba spotted Otto, 6 months pregnant at the time, sitting quietly alone in a corner. Mulba struck up a conversation and Otto explained that she had been having a difficult pregnancy and had many fears about her and her baby's health that kept her from sleeping at night. Mulba and Otto began talk therapy sessions, which Otto said helped her a great deal. Now, safely delivered of a baby boy, James, Otto says, "I think Klubo is very good at her job. She helped me a lot when I was so sick and frightened. She made me have hope."