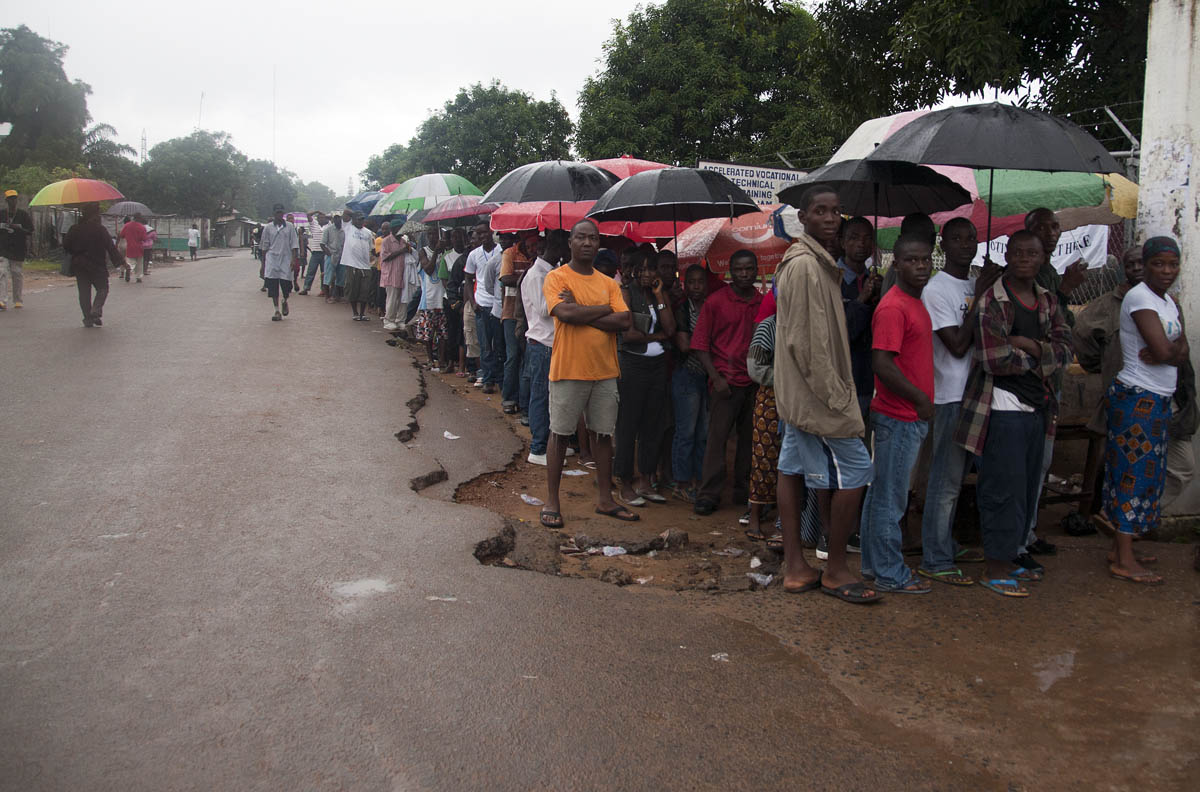 All Photos: D. Hakes/The Carter Center
Liberians lined up to vote on a rainy morning in Monrovia on Tuesday, Oct. 11. Credible elections in 2011 are a key test of whether the country's institutions are strong enough and its leaders are sufficiently committed to creating the conditions for an open and competitive process. This is the first election to be administered primarily by the National Elections Commission and the first to be held under Liberia's 1986 constitution.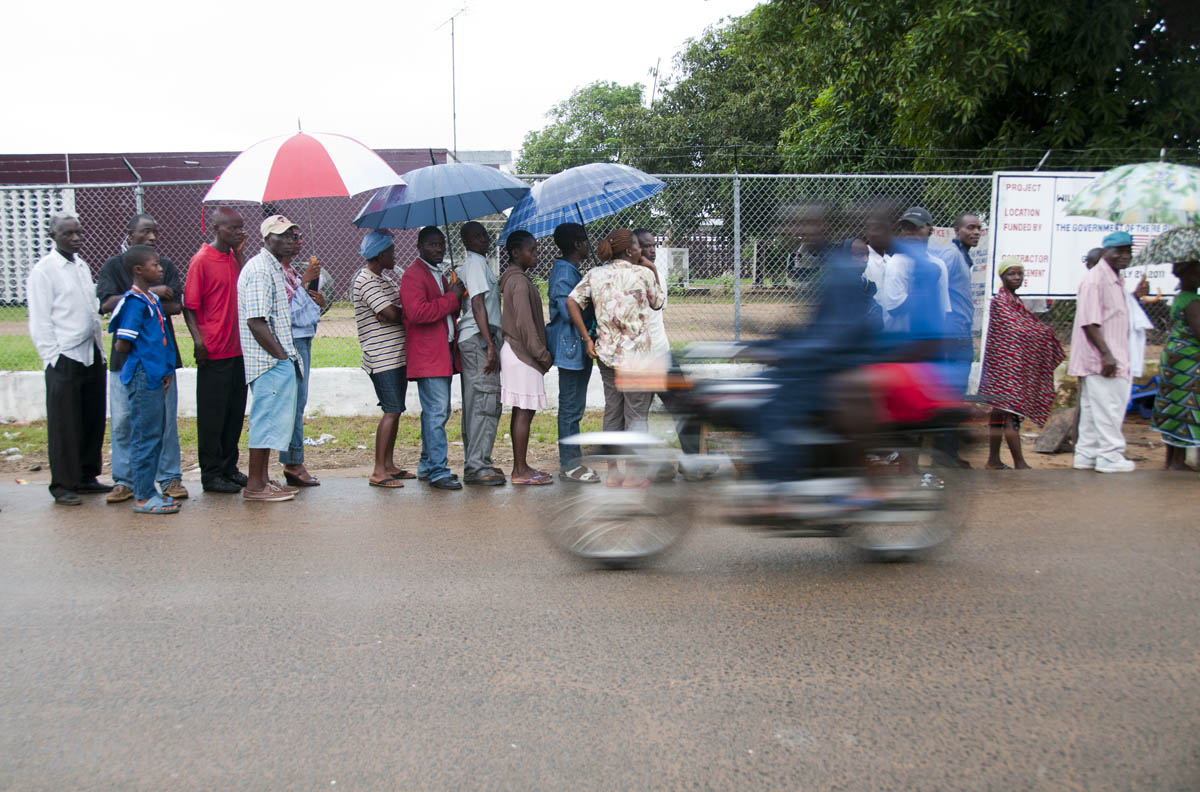 At the William Tubman High School in Monrovia, Liberians waited in line for several hours ahead of voting, which started at 8 a.m. There were 16 candidates for president, including Winston Tubman of the Congress for Democratic Change, Charles Brumskine of the Liberty Party, and current President Ellen Johnson Sirleaf of the Unity Party. If a single candidate does not receive a majority vote (50 percent plus one vote) on Oct. 11, a presidential runoff election will be held.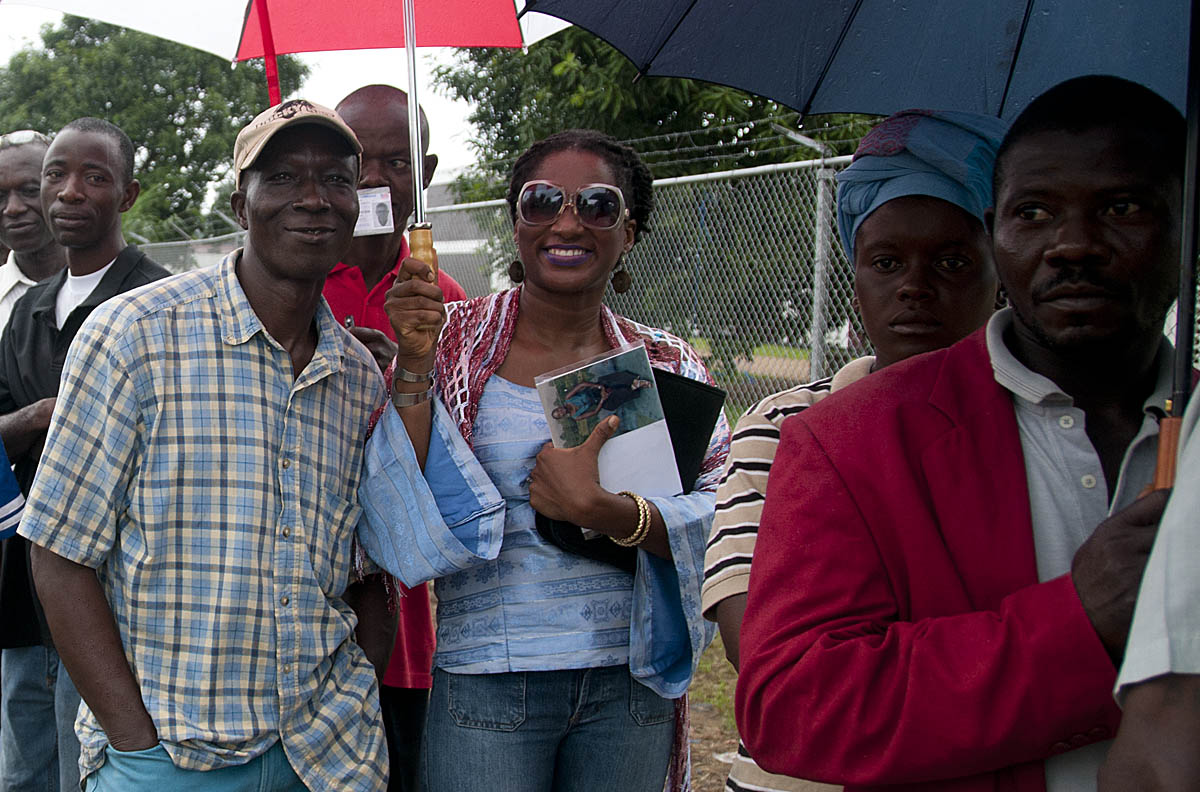 Voters were enthusiastic despite the rain, which varied from a drizzle to a  heavy downpour all morning in Monrovia.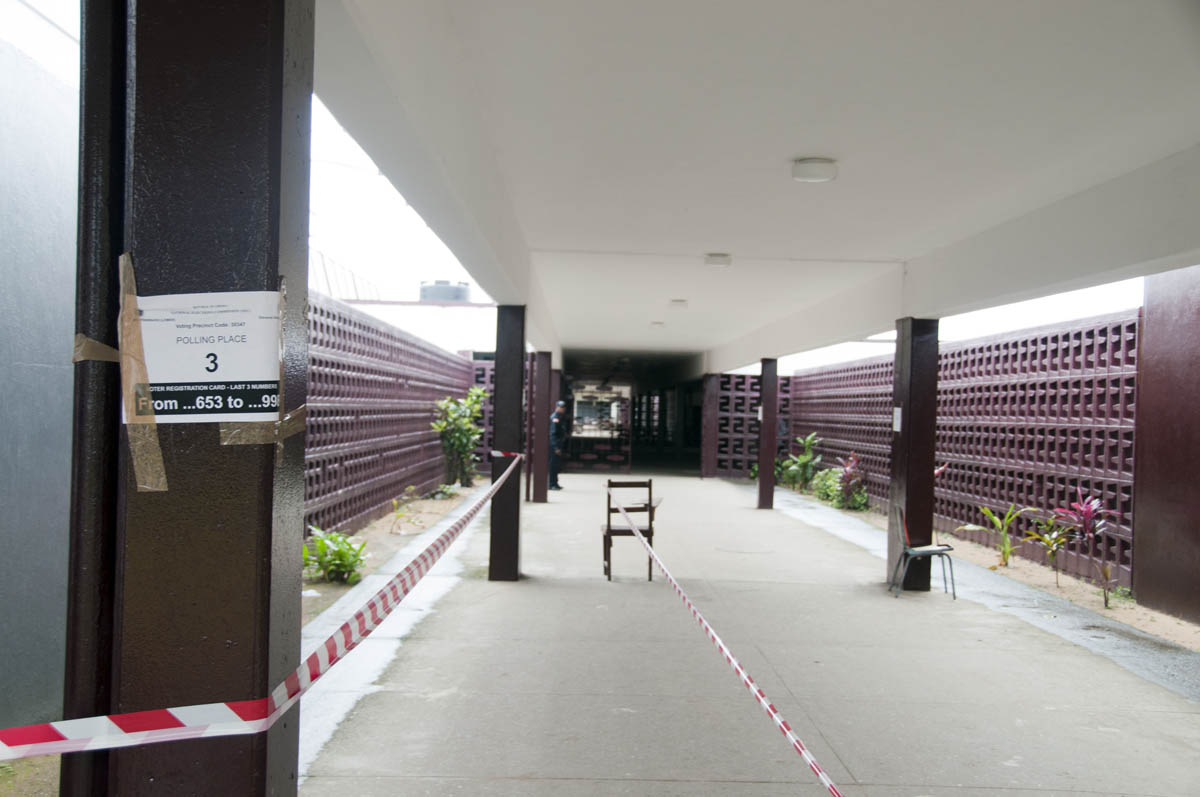 Tape marks where voters will soon line up on Oct. 11 before polls opened.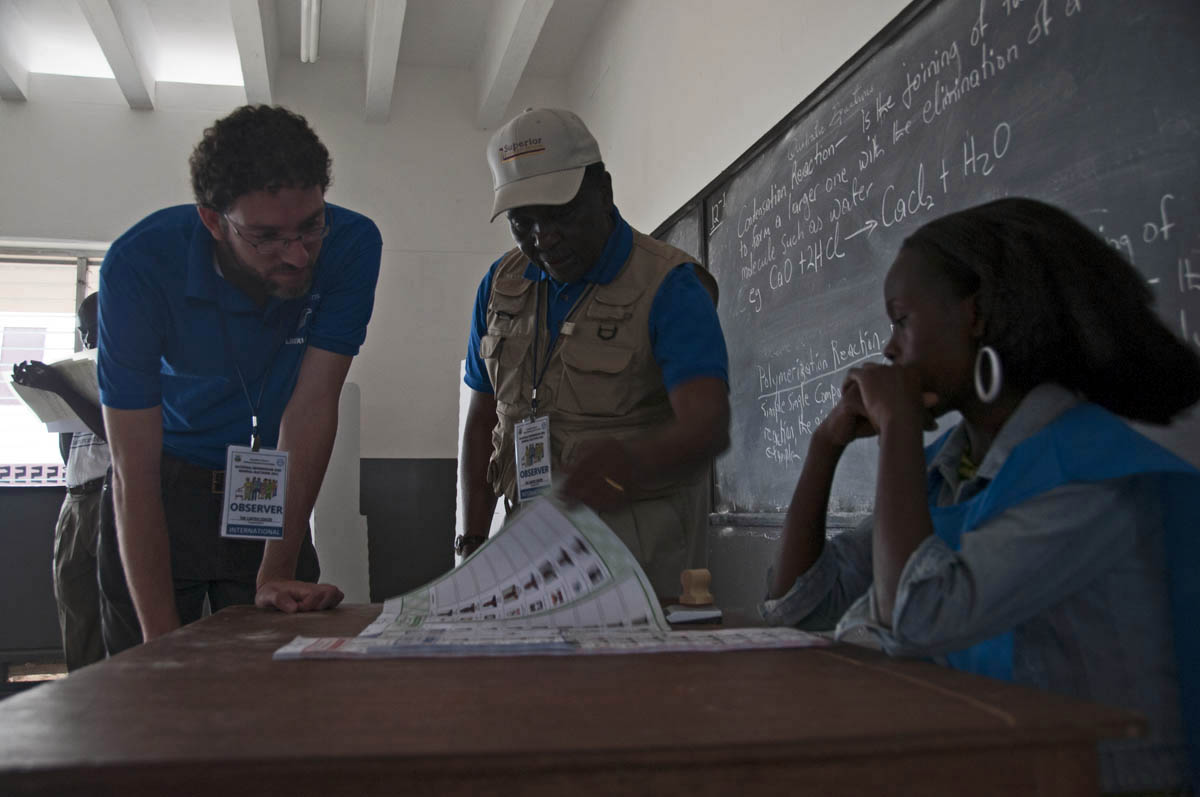 Carter Center delegation leader General Dr. Yakubu Gowon and Field Office Director Alexander Bick inspect a stack of ballots before voting begins on Oct. 11.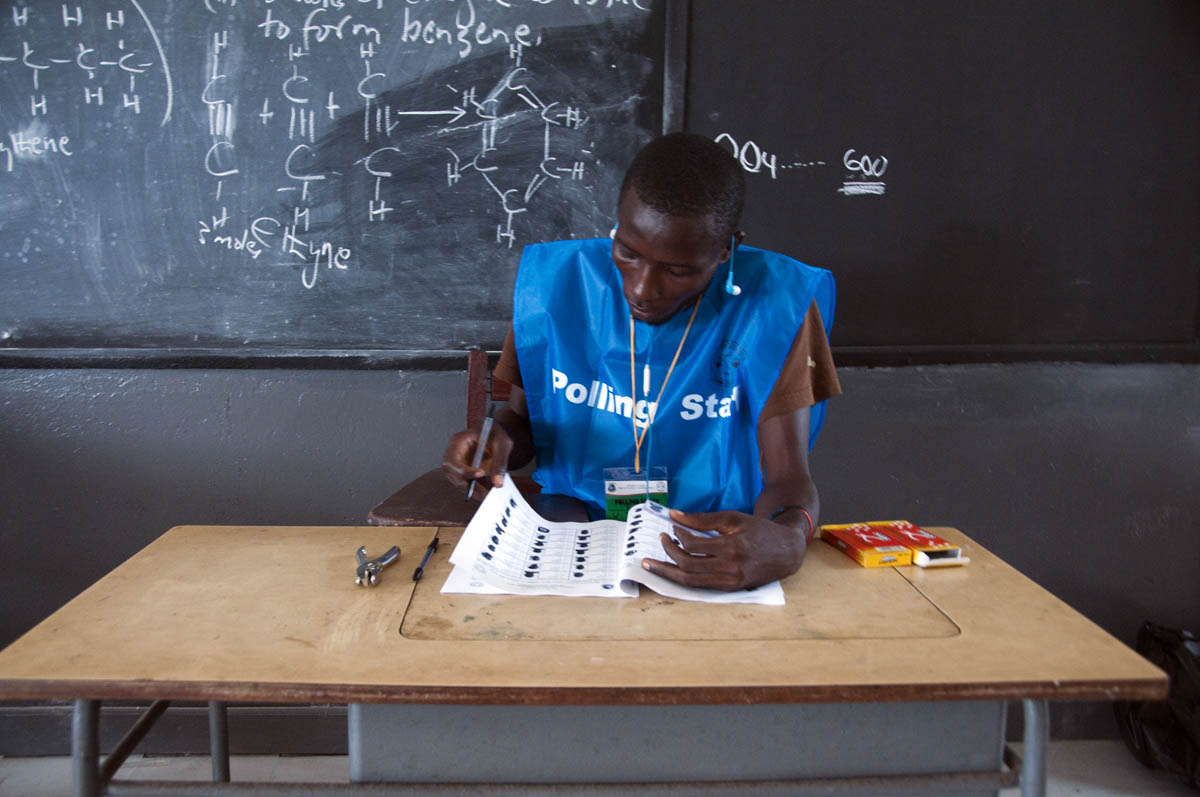 A polling official looks up a voter's ID card to be sure they are registered to vote in that location. Liberia's National Elections Commission hired and trained  more than 27,000 poll workers for  4,457 polling places on election day.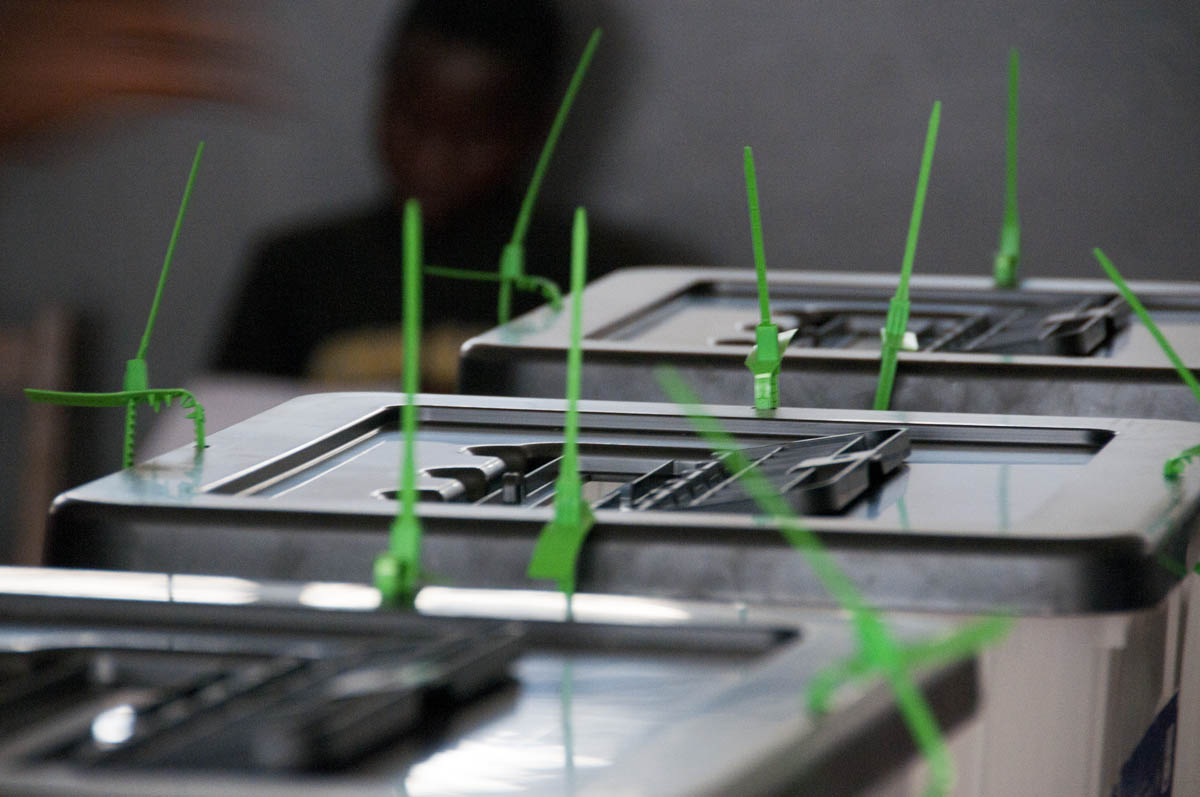 Part of poll opening procedures by polling station staff includes sealing the empty ballot boxes.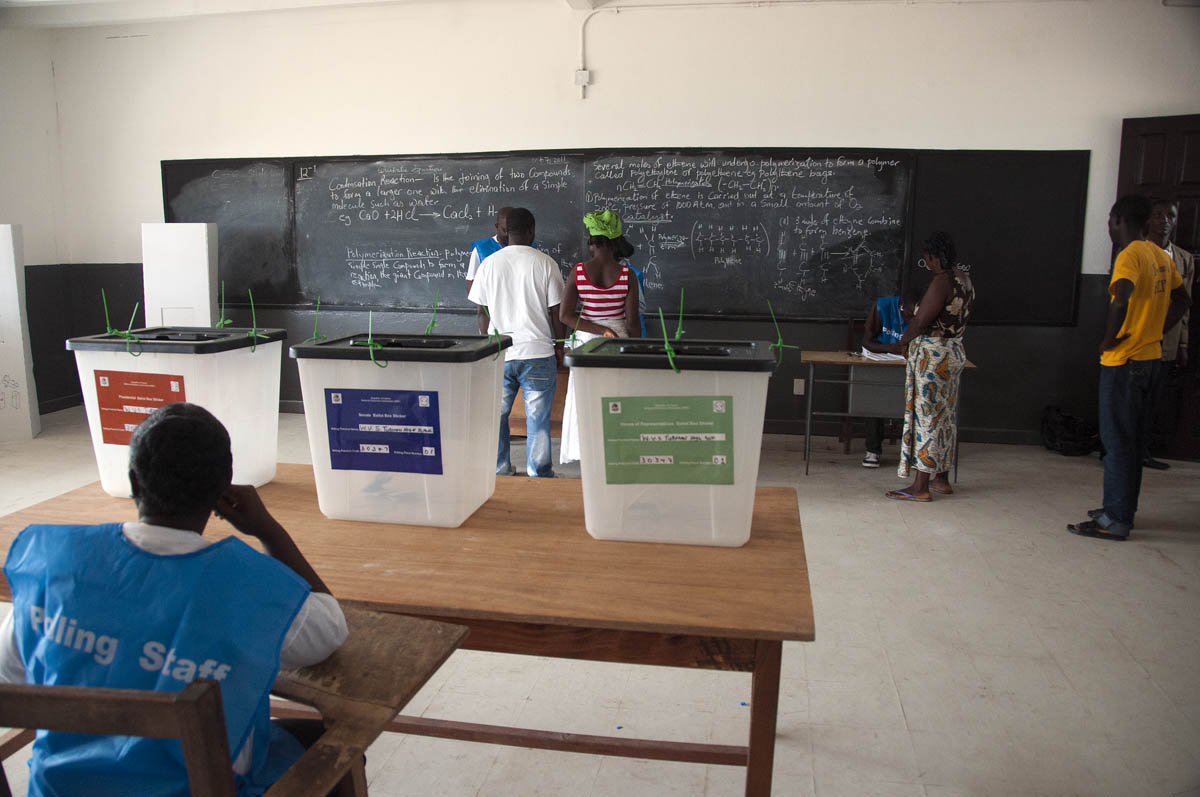 Voting gets under way at the William Tubman High School.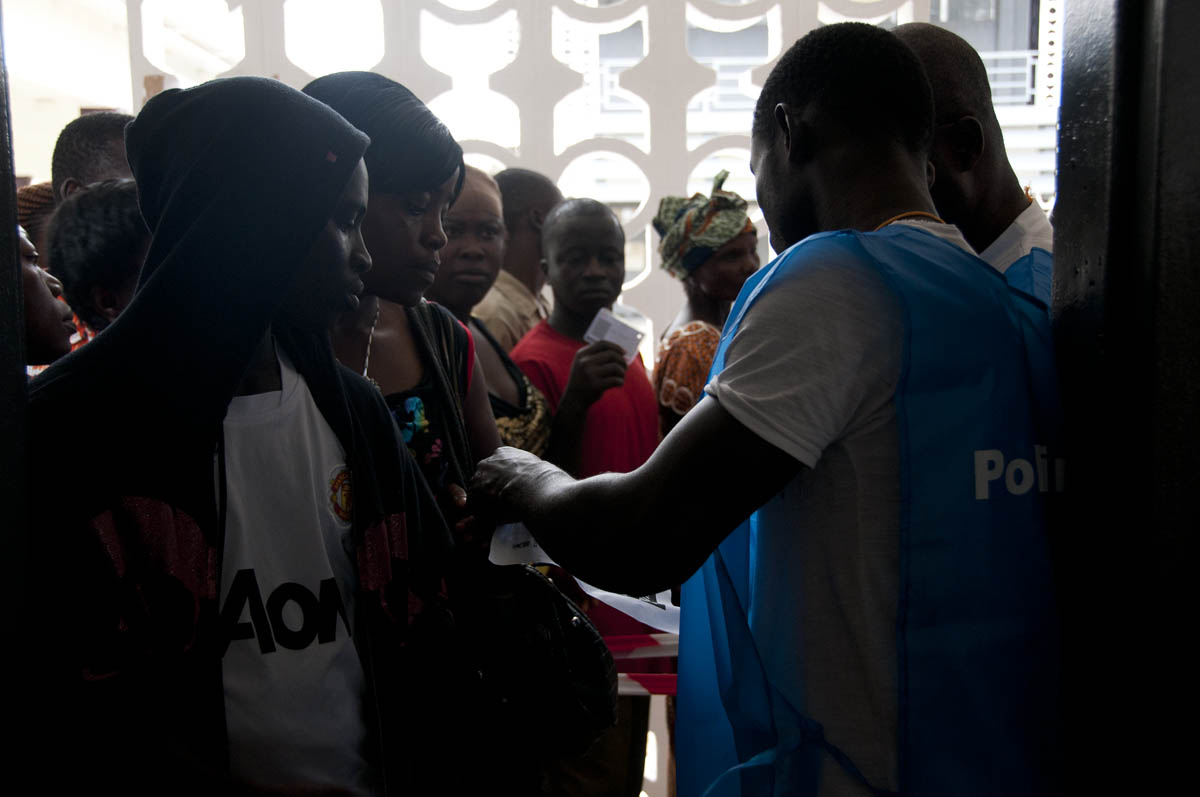 Polling staff answer questions from Liberians in line to vote.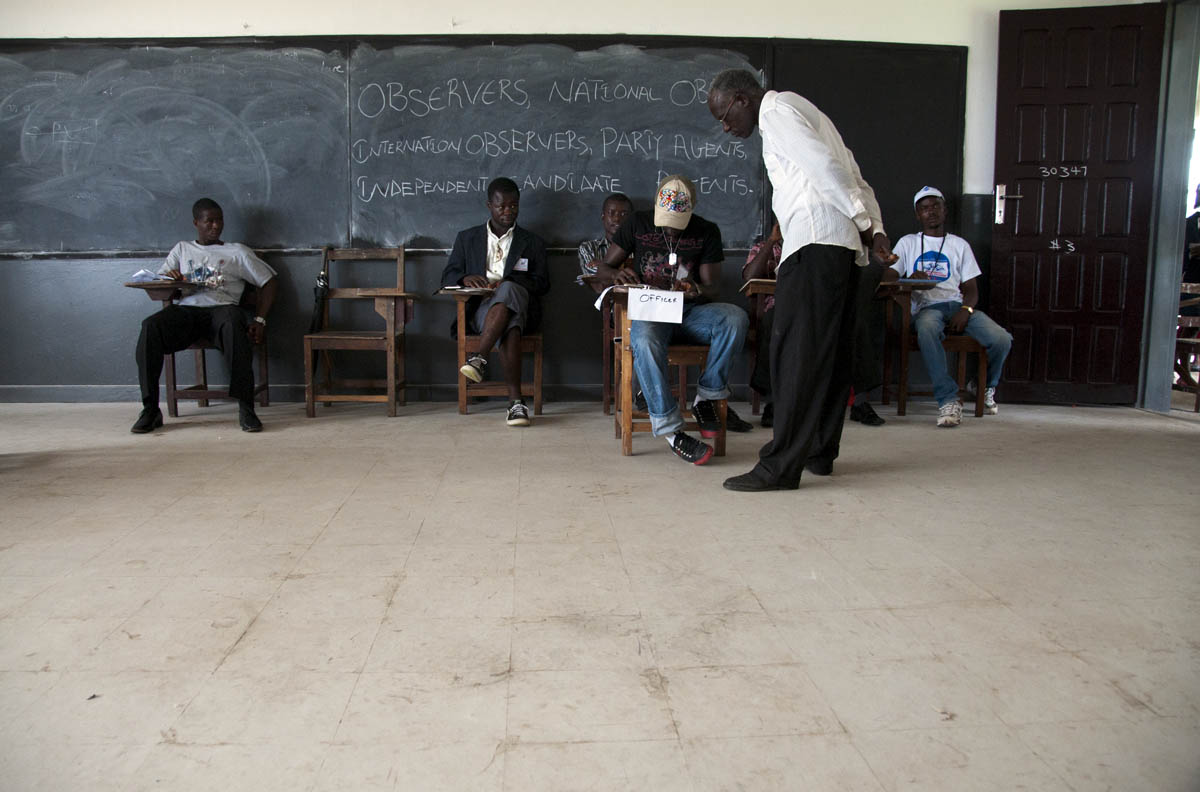 National, political party, and independent party observers in their designated seating area watch as a polling official checks the ID of a voter.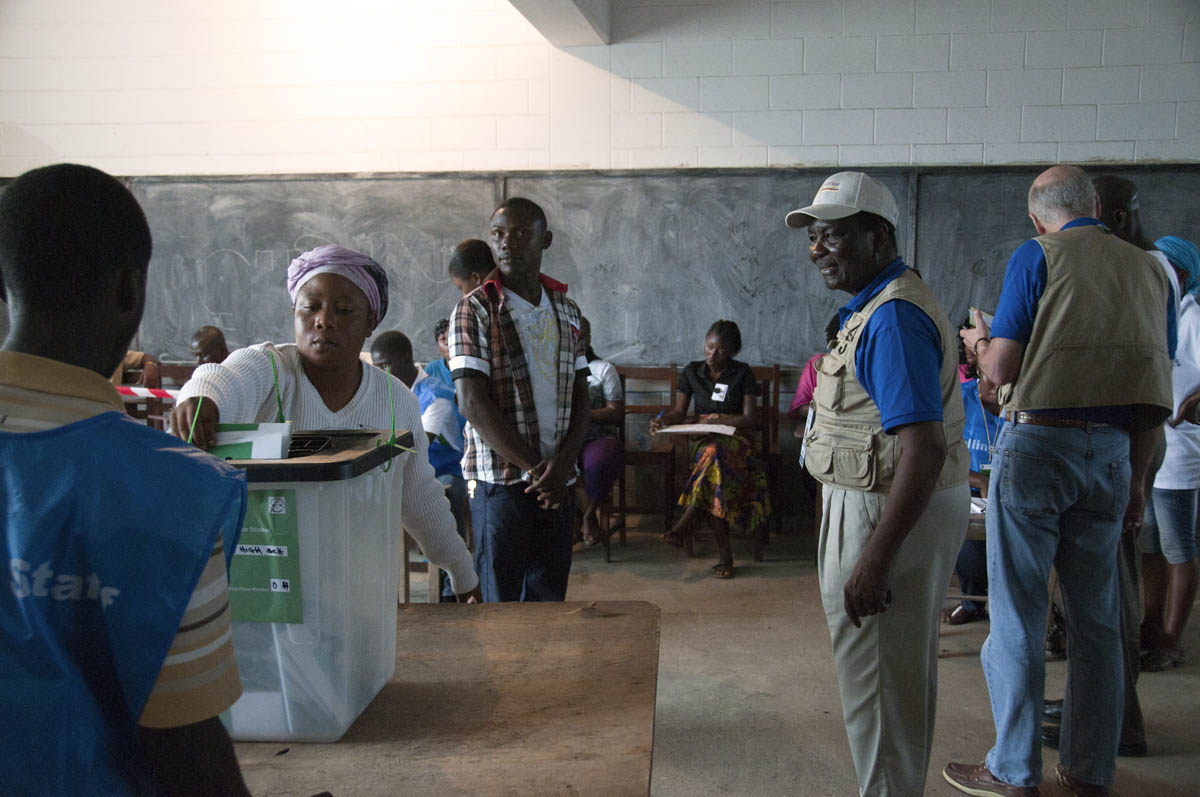 General Gowon watches a woman cast her ballot on Tuesday morning in Monrovia.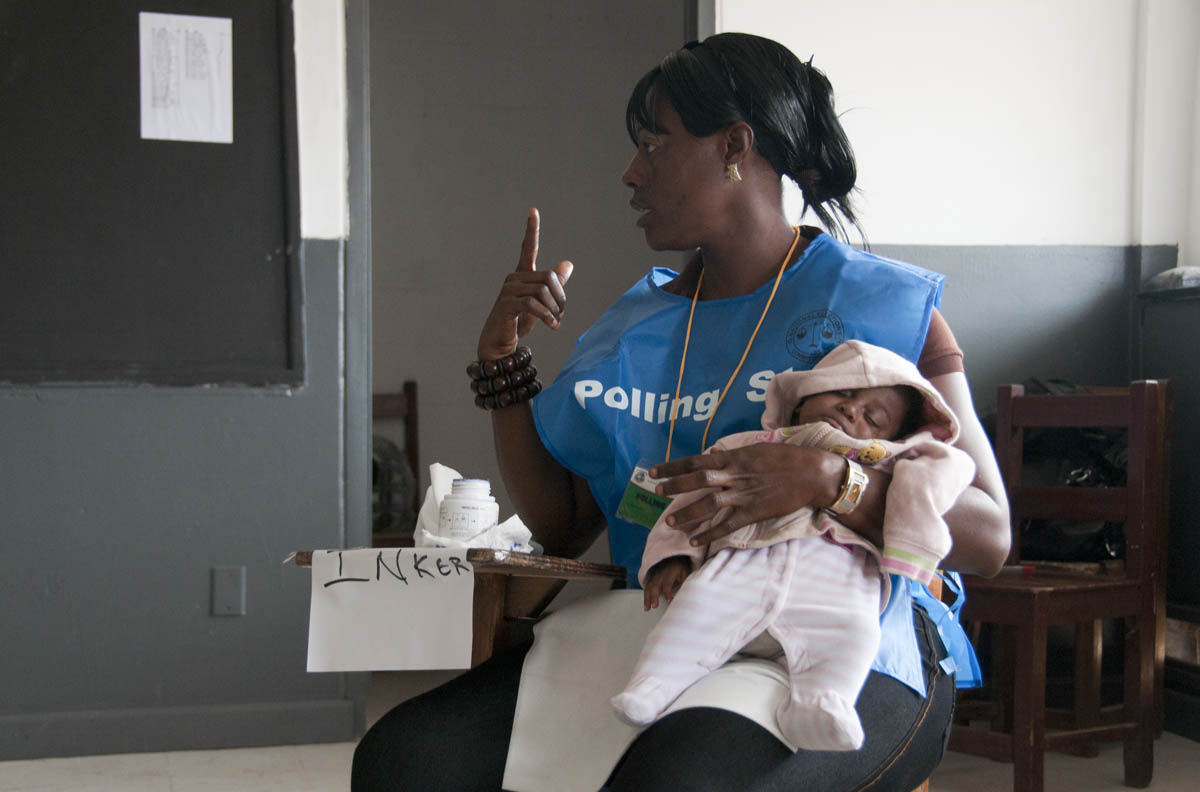 A polling staffer in Monrovia holds a woman's infant as she casts her ballot, then inks the woman's finger with indelible ink.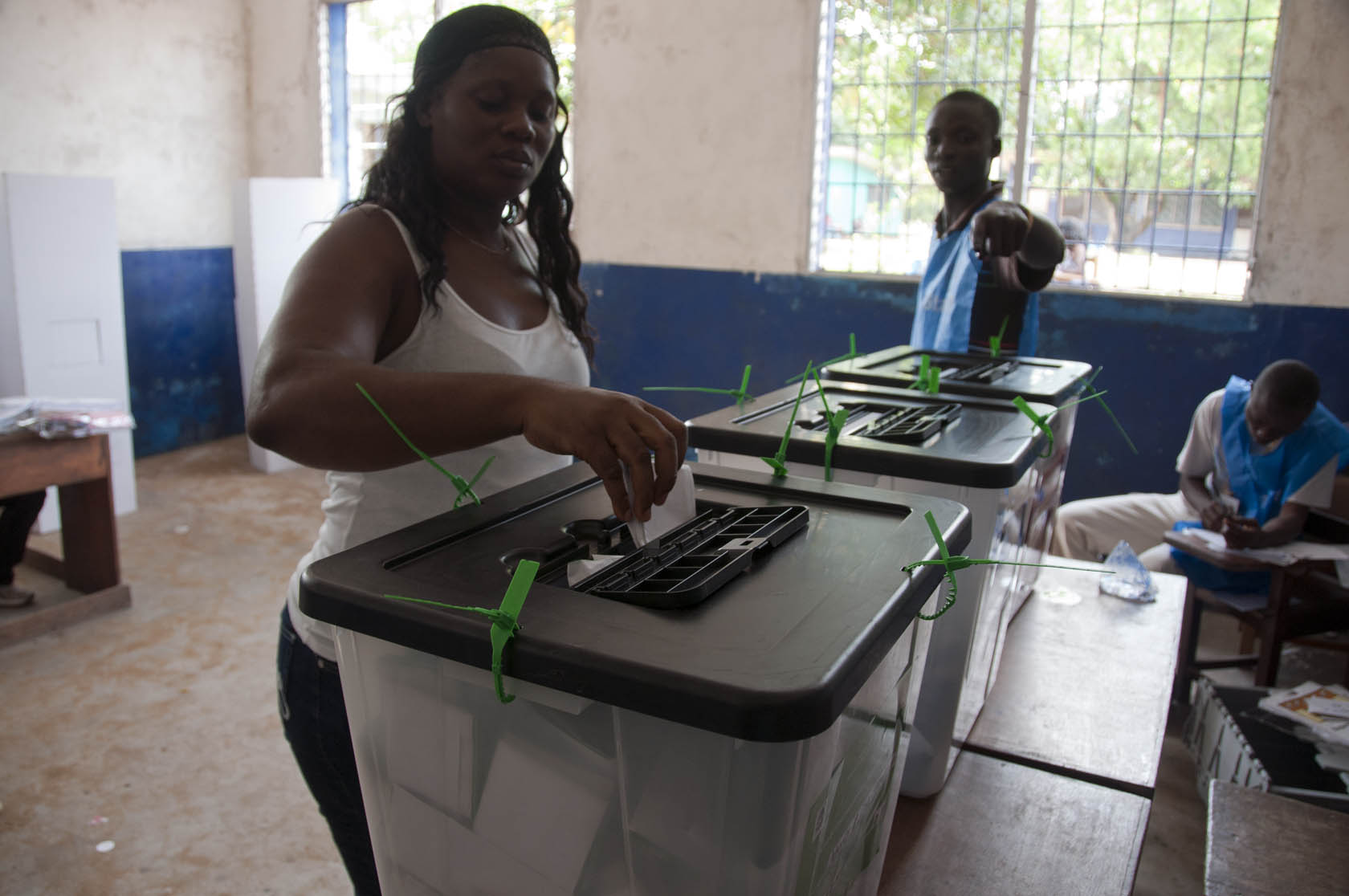 A woman votes in Paynesville.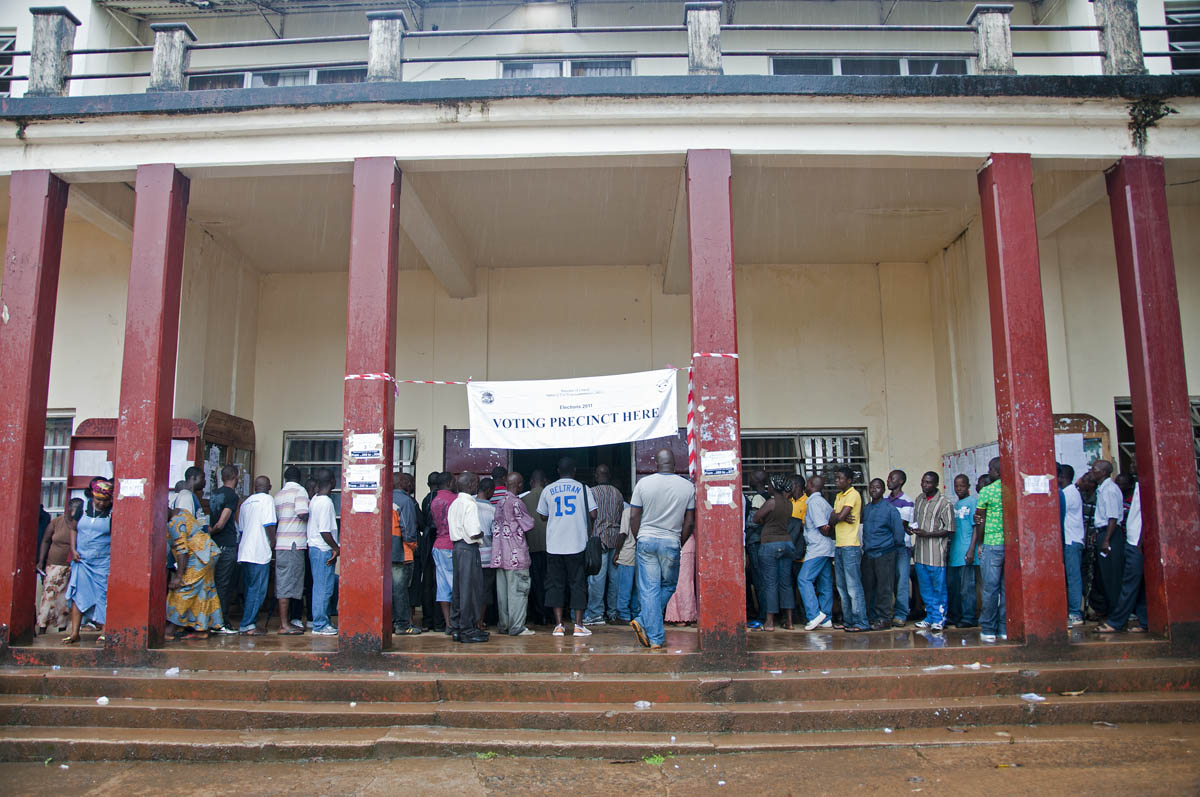 Voters wait in line at Liberia University.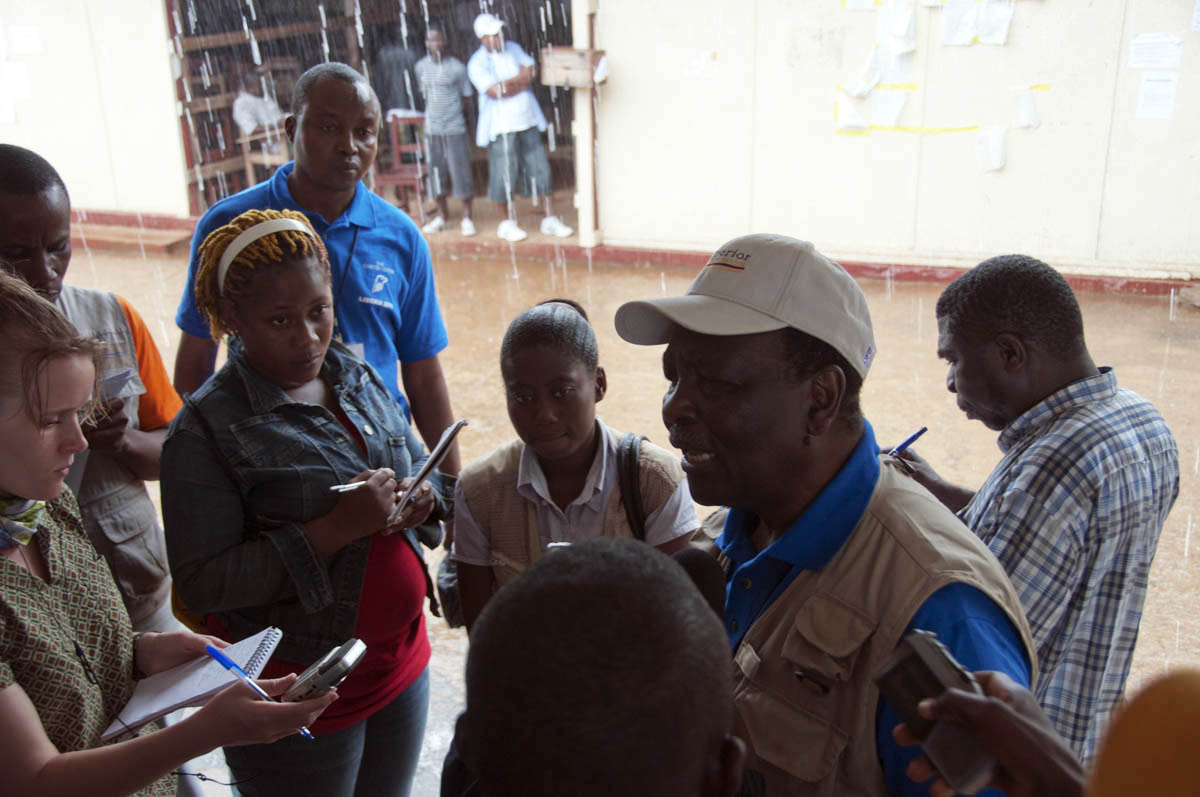 General Gowon addresses the media on election day morning, as others take shelter from the rain.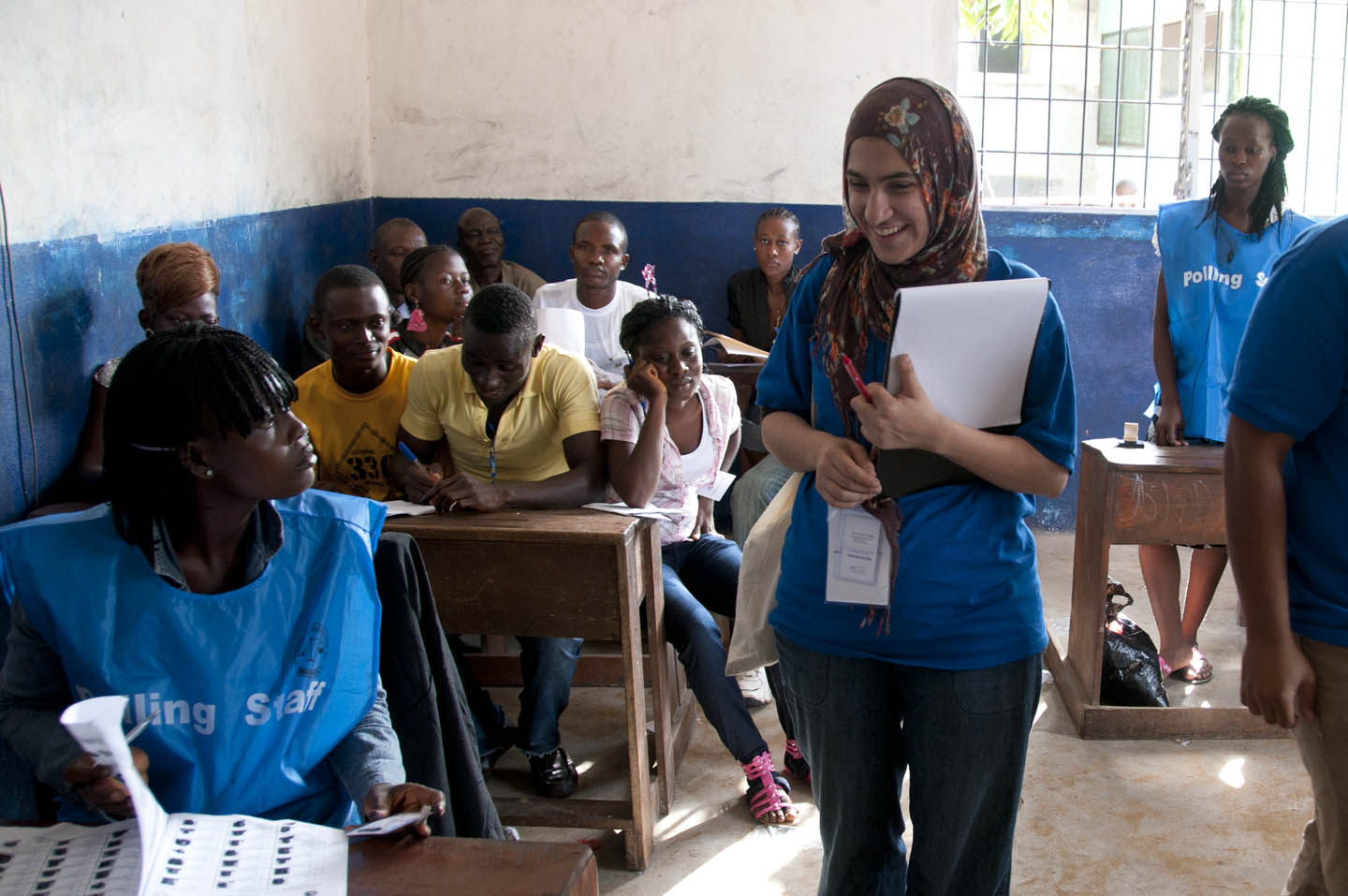 Carter Center intern Aliya Naim observes polling in Paynesville.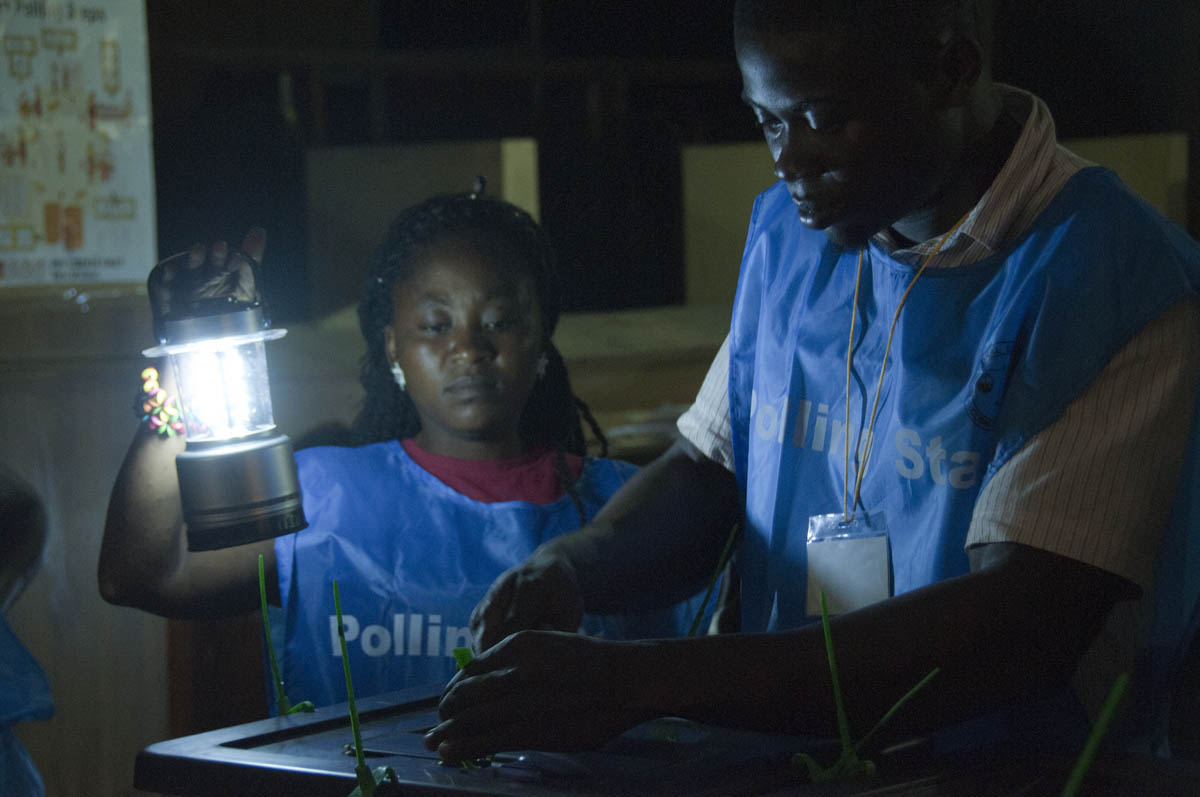 Polls closed at 6 p.m. on Oct. 11. At this Waterside polling station, the presiding officer cuts the seals off a ballot box to start the counting process, as a polling official holds a lantern so he can see.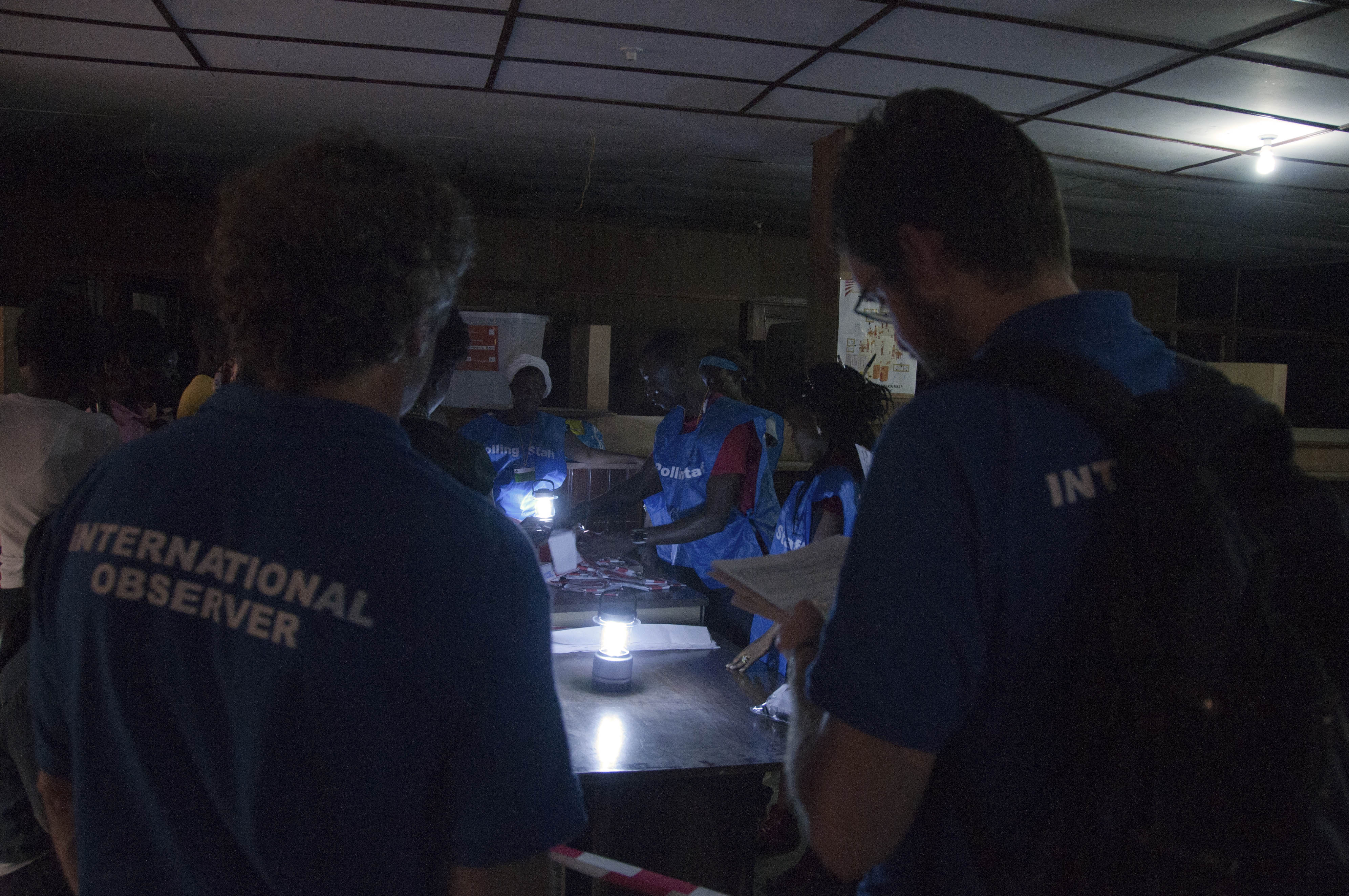 Carter Center observers watch the counting process in Monrovia.