Jan. 11, 2012
Former U.S. President Jimmy Carter joined a 40-member Carter Center delegation to witness the third phase of Egypt's parliamentary elections Jan. 10-11.  The delegation, deployed in Egypt since mid-November for the three-phase election, represents 21 countries.  In addition to witnessing the polling and counting, President Carter and the Carter Center leadership team met with key stakeholders, including the Supreme Judicial Commission for Elections, political parties, independent candidates, civil society organizations, government officials, and the international community. 
Read more: Jimmy Carter to Lead Carter Center Delegation to Egypt (عربي) >
Dispatches from Egypt – Carter Center Witnesses Reflect on Election Voices, Symbols >
Below, Deborah Hakes, assistant director of the Carter Center's Office of Public Information, blogs from Cairo about Jan. 10 election day activities.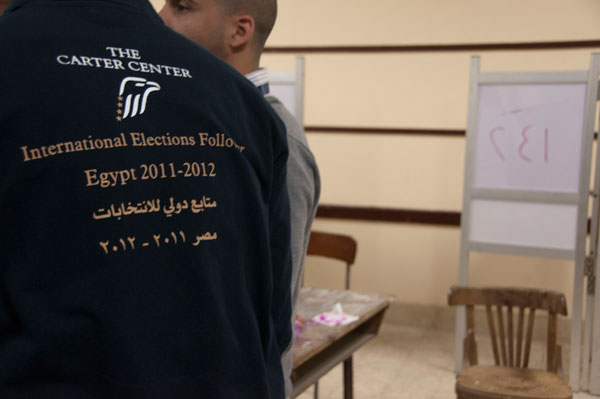 Photos:  D. Hakes/The Carter Center
A delegation of 40 witnesses representing 21 countries has been deployed by The Carter Center since mid-November to witness all three phases of voting in Egypt's lower house parliamentary elections.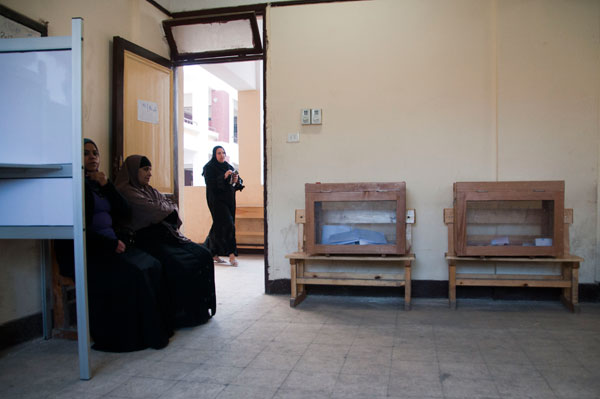 A polling station in northern Cairo.  Voting took place Jan. 10-11 for a runoff of the third round of parliamentary elections.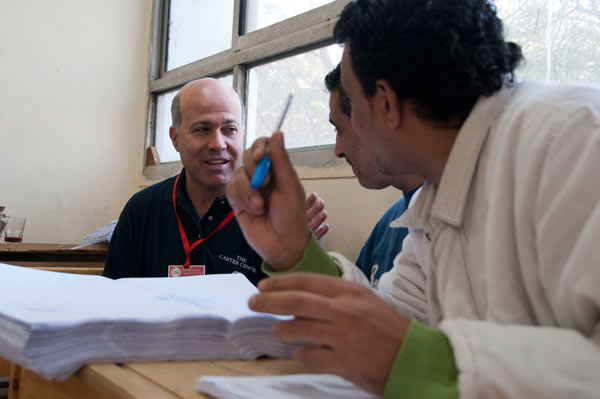 Carter Center witness Nicholas Alexander talks with poll workers on Jan. 10.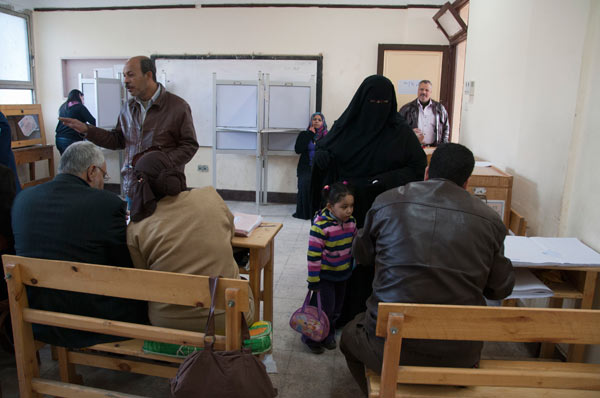 A young daughter accompanies her mother to vote in the runoff for the third round of lower house parliamentary elections in Cairo.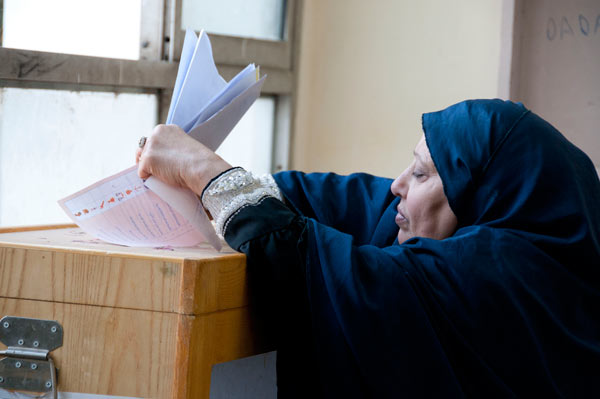 A woman voting in Cairo.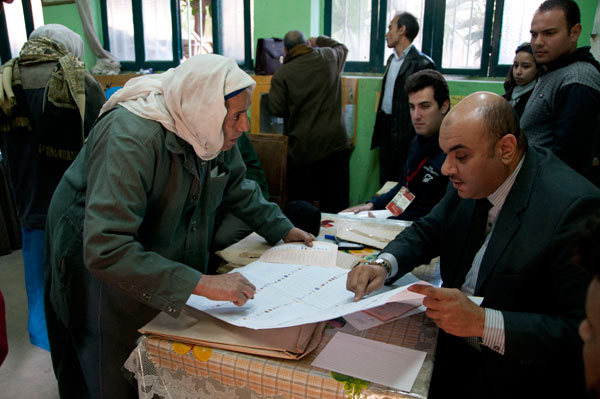 A judge answers a voter's question in a polling center for men in Cairo.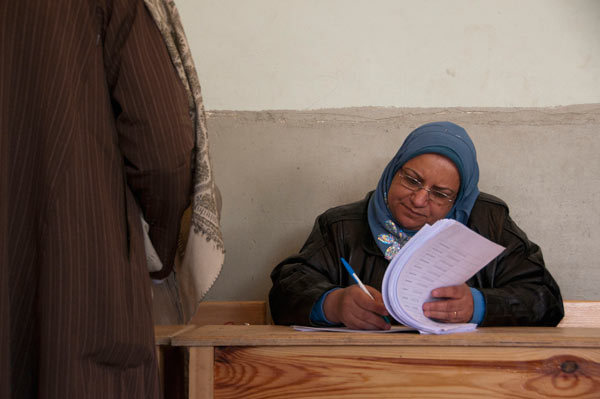 A poll worker checks the ID of a man preparing to vote.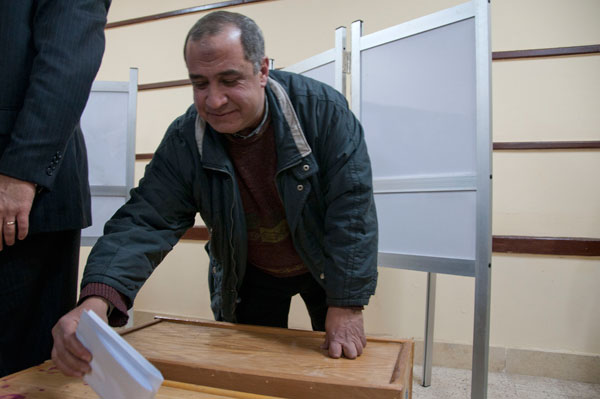 A man casts his ballot toward the end of voting on Jan. 10.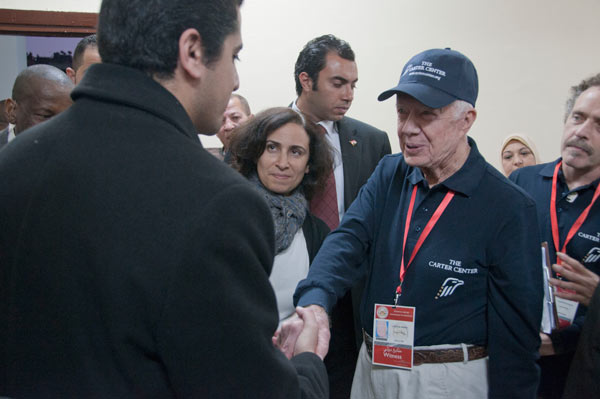 Former U.S. President Jimmy Carter visits a polling station during runoff voting in Cairo's Shoubra neighborhood.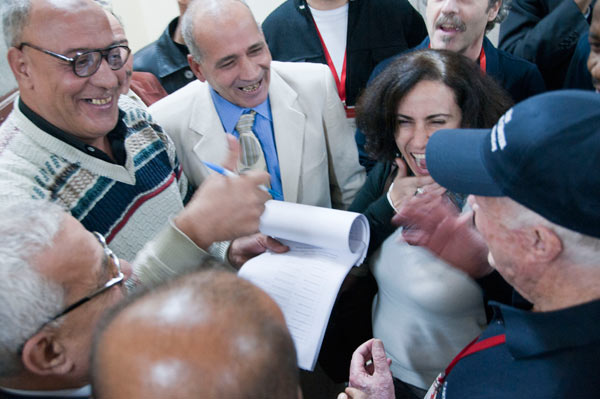 A polling official shows President Carter the voters' registry for that polling station, which lists a voter named "Jimmy Carter."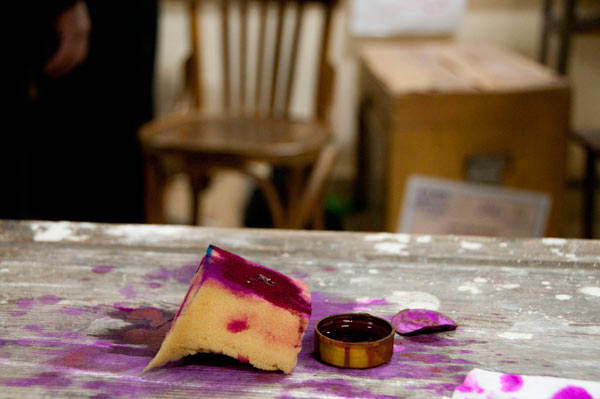 Voters dipped their fingers in indelible ink after casting their ballots.
Read more:

Jimmy Carter to Lead Carter Center Delegation to Egypt (عربي) >
Dispatches from Egypt – Carter Center Witnesses Reflect on Election Voices, Symbols >