Jan. 31, 2013
There is no vaccine or medicine to fight Guinea worm disease; instead, The Carter Center uses four main interventions to lead the international campaign against the debilitating parasite:
1. Teaching people to filter potentially infested water to remove Guinea worm-carrying copepods.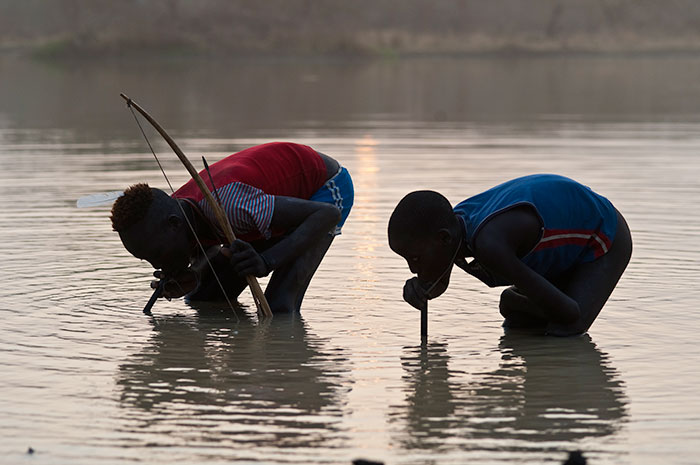 2. Educating people with emerging Guinea worms to avoid public water sources, such as ponds, to prevent contaminating them.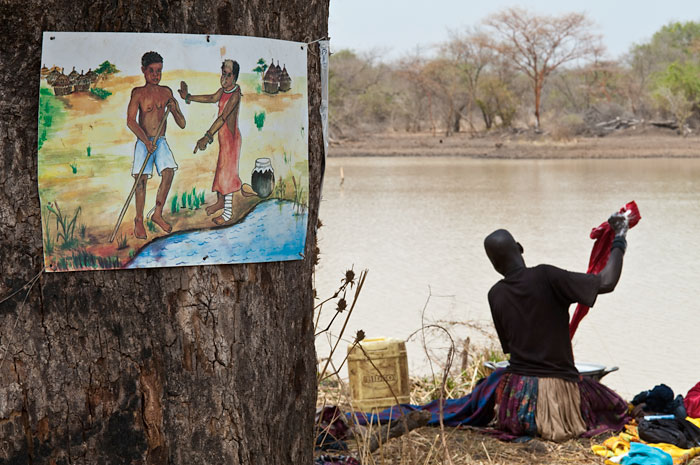 3. Empowering village volunteers to actively survey their communities for people with Guinea worm disease.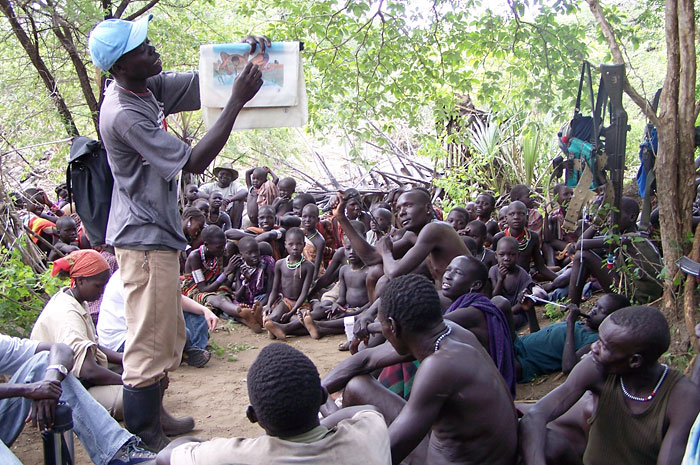 4. Applying a safe larvicide named ABATE® that kills the copepods that serve as the parasite's intermediate host.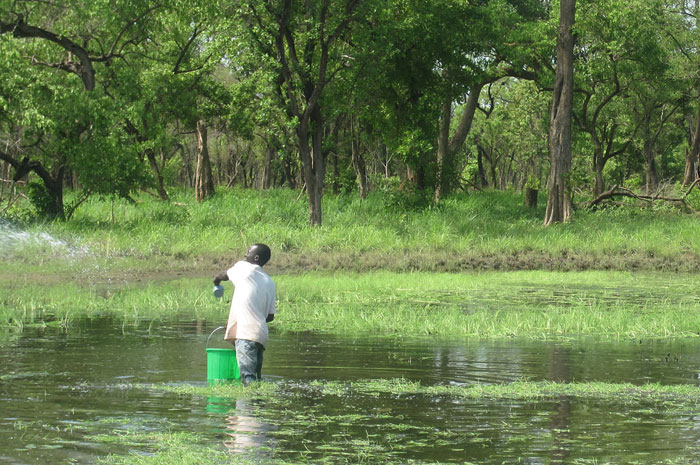 The first three interventions get most of the attention, but applying the safe larvicide ABATE to water sources also helps wipe out the worm. While teaching humans to modify their behavior can be challenging, applying ABATE to Guinea worm endemic ponds has its own, more reptilian, challenges.
ABATE is donated by BASF, and when used as directed, is safe for humans and is approved by the World Health Organization.
Despite having to worry about crocodiles, the program in Ghana was a success! The country has announced that the transmission of Guinea worm has been stopped and is working toward being certified as Guinea worm-free.
Related Resources
Learn more about the Center's Guinea Worm Eradication Program »