July 12, 2013
By Tom Frieden, M.D., M.P.H., director, U.S. Centers for Disease Control and Prevention (CDC).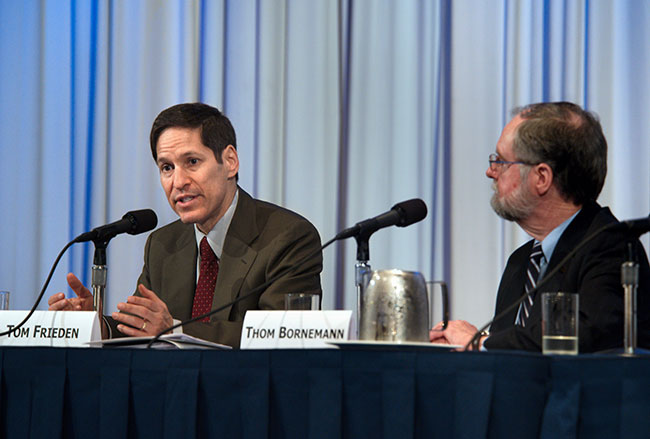 It was an honor to share the stage with former First Lady Rosalynn Carter at the 18th annual Rosalynn Carter Georgia Mental Health Forum in May. We celebrated the publication of the MMWR Weekly Report Supplement: "Mental Health Surveillance Among Children in the United States — 2005-2011," the first-ever summary of federal activities tracking children's mental disorders in the U.S.
Mental health problems affect millions of children of all races and ethnicities, both boys and girls, and in all regions of the country. There are too many children in our society who, because of their circumstances, don't have the opportunity to reach their full potential. One of my mentors used to say, "There couldn't have been only one Einstein…"  How many children are not getting the support they need to contribute great discoveries to art, science, and to our society?  All of us suffer if we aren't helping our children reach their full potential.
To help our children we need data and action. Data tell us where we are so we can figure out where we need to go. If we don't know the scope of the problem and whether our programs are working, we can't fix it. We're committed to keeping a focus in this area.  With the Affordable Care Act's increased access to preventive services, more children and adults will have access to mental health care.  This combination of better data with increased access to early detection, treatment, and prevention makes me optimistic that we will better support the next generation to reach their full potential.