Dec. 1, 2014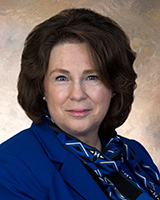 By Ambassador (ret.) Mary Ann Peters, chief executive officer of The Carter Center.

Long before I joined The Carter Center as its chief executive officer in August, I knew of its amazing work as an action-oriented nongovernmental organization improving the lives of people worldwide. It is a great honor to join this mission-driven group that pursues with such vigor and effectiveness the vision of President and Mrs. Carter for peace and global human rights.
I recently returned from my first trip with the Carters. Everywhere we went in China, people voiced great respect and appreciation for the values that the Carters embody and for the work of The Carter Center. Those values are reflected in core principles guiding our operations, including the imperative to take action, achieve measurable results, tackle difficult problems despite the possibility of failure, collaborate and form partnerships, and not duplicate the effective work of others, but instead fill gaps.
Already, I have seen these principles applied in a critical way, as Liberian ministries and international health agencies recently asked us to help them communicate to the nation's rural population accurate information about the Ebola virus. Our longstanding relationships with the Ministry of Internal Affairs and Ministry of Health and Social Welfare led them to reach out to us, and we were able to leverage our well-developed networks of customary and civil society leaders—who partner with us to advance access to justice and freedom of information—to disseminate accurate and culturally sensitive information about Ebola.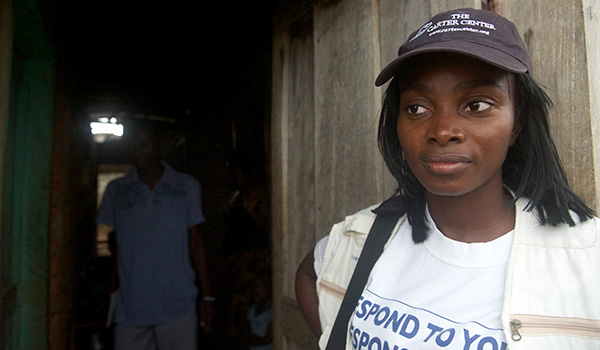 By leveraging long-standing relationships in Liberia, The Carter Center is assisting in the dissemination of vital information about Ebola. (Photo: The Carter Center/ M. Darrough)
We are responding in other ways, too. Dr. Janice Cooper, a native Liberian who has headed our mental health clinician training in Liberia, returned this month to Liberia to directly support the Ministry of Health as it battles Ebola. Meanwhile, on short notice, President Carter taped public service messages about the disease prepared by the Centers for Disease Control and Prevention.
We are not Ebola experts, but we have been able to quickly repurpose our resources to help local people deal with their most pressing concern. This is only the latest example of the difference we can make when the Center puts solid principles into practice.