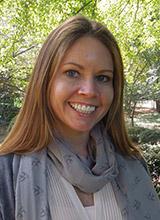 Tara Brant spent four-and-a-half years working in South Sudan on the front lines of the war on Guinea worm disease. She was a technical assistant and regional coordinator charged with ensuring each case of Guinea worm in her area was contained, educating communities on how to prevent the disease, and tracking down real and rumored outbreaks. She served in South Sudan from 2007 to 2009 and 2011 to 2013. She is currently a graduate student in Liverpool, England.
Q: What was a typical day like?
Your priority is to go wherever active Guinea worm cases are and supervise the work in that area. You ensure that every Guinea worm patient has been bandaged every morning. Then you check other nearby households to make sure there are no new cases. Because Guinea worm is a waterborne disease, you look for new water sources if it's recently rained so you know all the places disease transmission could occur.
Q: Describe living in remote South Sudan.
You move around villages sleeping in your small tent. When you're out in the field, you typically work until sundown then you have to prepare dinner for yourself. On your compound, there are usually larger tents. Typically there's no electricity so you move around with just your headlamp, bathing from a bucket, and eating a lot of canned food, a lot of ramen, a lot of tuna, a lot of beans.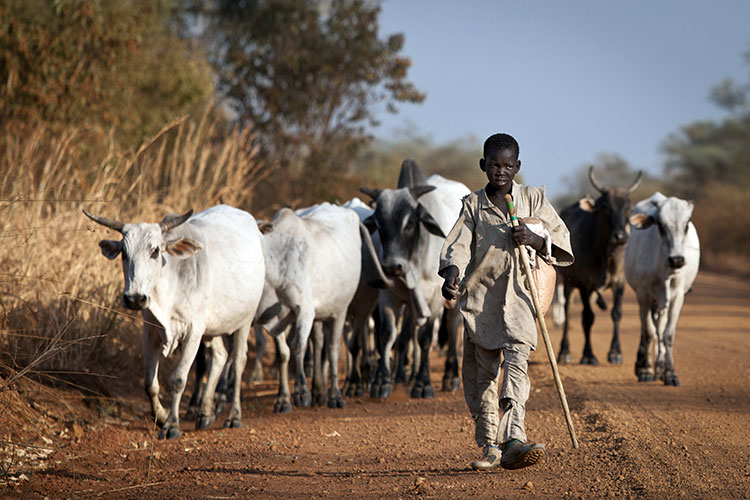 A young herdsman walks his cattle on the road between the two refugee camps of Jamam and Batil, in Upper Nile State, South Sudan. (Photo: The Carter Center)
Q: What were the challenges?
I learned that the South Sudanese have their own culture and priorities, different from mine. Cows are a good example. In South Sudan, people's cows are their sole source of wealth, and everything they have is invested into the cows. Without them, a man cannot marry or have a family. Many times, families had sick children at home but the household had to focus on the cows, making sure they were healthy and safe from thieves. I had to remind myself that the culture is different from mine.
Q: What did you love the most?
The active village volunteers who really wanted to help their own communities. These people suffer from many things — hunger, poverty — but the active volunteers are trying their best for their peers.
Q: What has made the biggest impact?
We're breaking the geographical areas down so small now, that supervision takes place on some level in every community every day. You're able to build much stronger relationships. People will say, "Why do you keep coming every day telling me to filter my water? You were here yesterday, why are you here today? I know I'm supposed to filter my water." But that repetition is what's making the difference.