June 17, 2014
Former U.S. President Jimmy Carter will provide remarks at an exhibit of Chinese paintings to commemorate the 35th anniversary of the normalization of U.S.-China relations on Thursday, July 17, from 11:30 a.m. to 1:30 p.m. in the Center's Cecil B. Day Chapel.  The exhibit is co-sponsored by The Carter Center and the Chinese Artists Association, which is China's premier art institution with 6,000 members.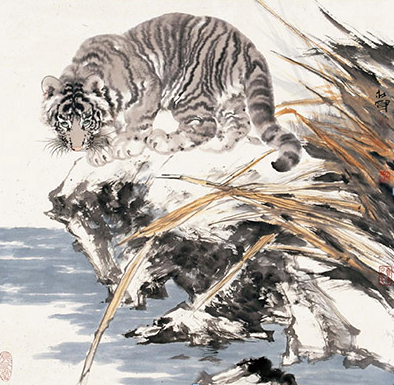 The Carter Center is dedicated to preserving President Carter's historic decision to normalize relations between the U.S. and China through the Center's China Program, which builds synergy between the two nations on issues of global importance.
Remarks also will be provided by Ambassador Li Qiangming, China's new Consul General in Houston, and other prominent local business leaders and community members. The exhibit will feature a calligraphy demonstration by artist Xu Li.
Support for the exhibit comes from Emory University's Halle Institute for Global Learning, the Confucius Institute, and the National Association for Chinese Americans.
Related Resources
Read more about the China Program »