Nov. 24, 2014
When Tunisians took to the polls on Sunday, Nov. 23, to elect a president of their choice in a genuine democratic election, a Carter Center team of 85 were on hand to observe the election process and report on its fairness.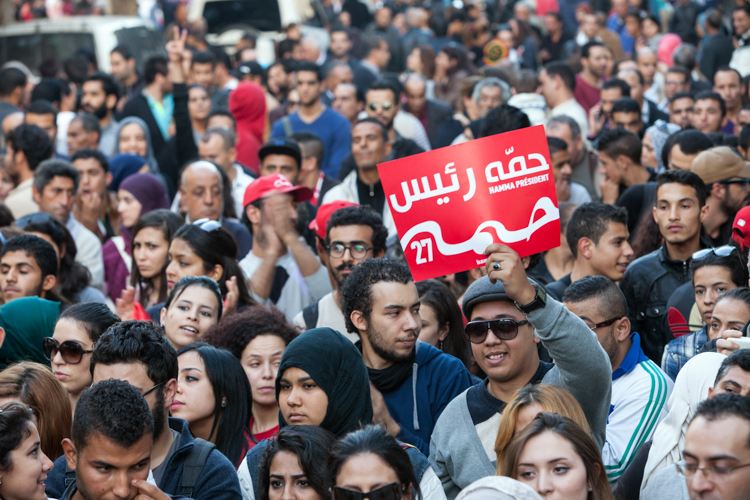 Candidate rallies filled Avenue Habib Bourguiba in Tunis Friday evening, the last opportunity for voters to express their support for 27 candidates on the ballot Sunday, Nov. 23. After January 2011, this location became known as "the avenue of the revolution." (All photos: The Carter Center/G. Dubourthoumieu)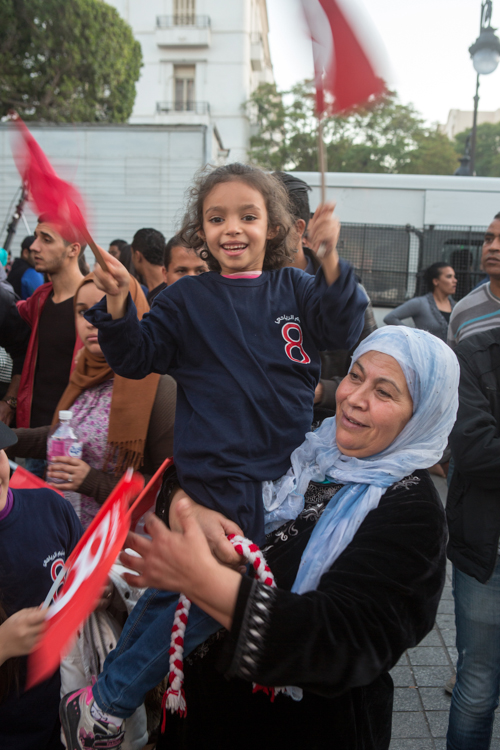 Tunisians voted for one of 27 candidates for president. This festive mother and daughter favored candidate 8.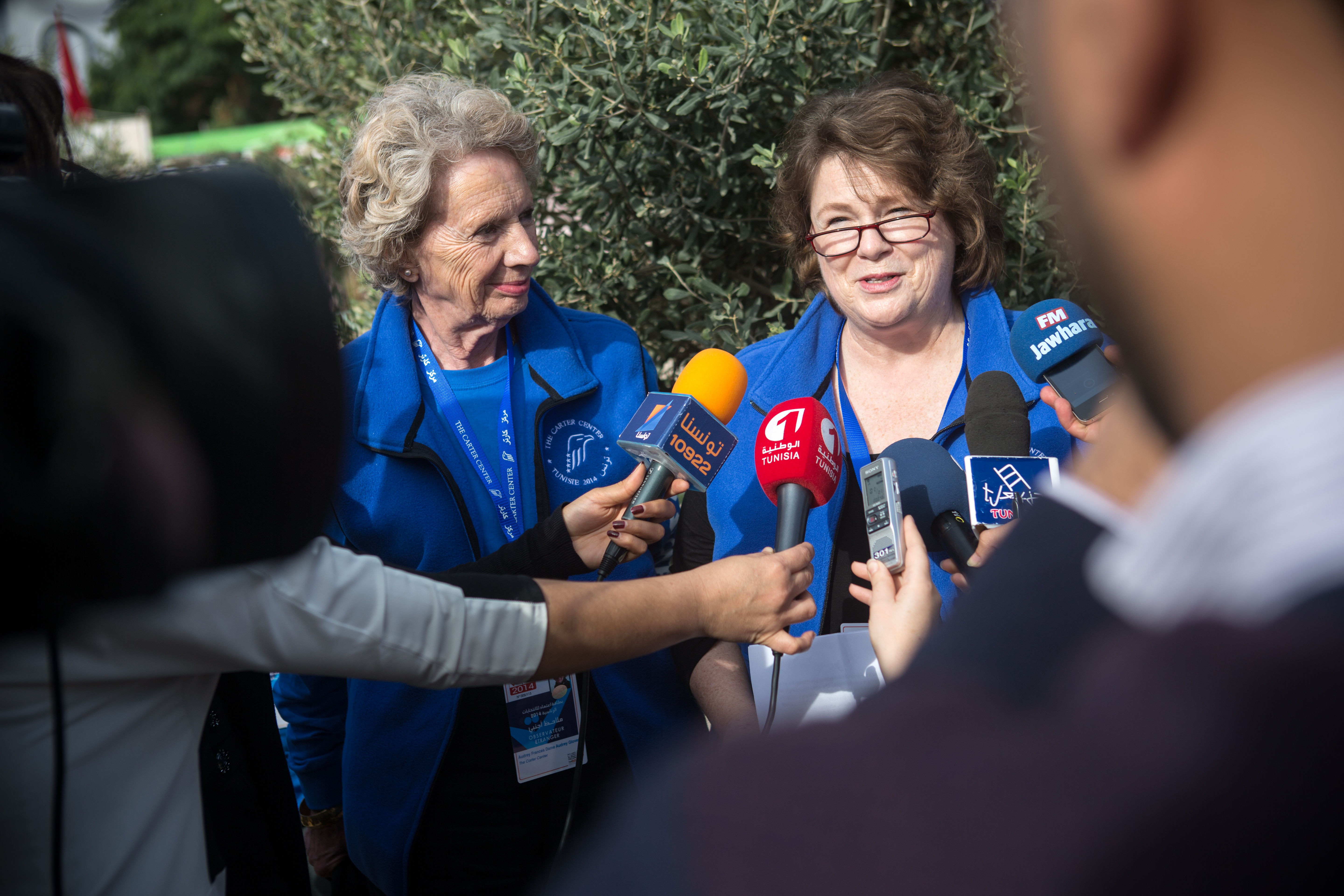 Ambassador (Ret.) Mary Ann Peters, Carter Center CEO and delegation co-leader, briefs Tunisian and international media about the Center's observation delegation at a polling center in Tunis early on election day. Next to her is co-leader Ambassador Audrey Glover of the United Kingdom. The Center deployed about 85 international observers to all 27 constituencies in Tunisia.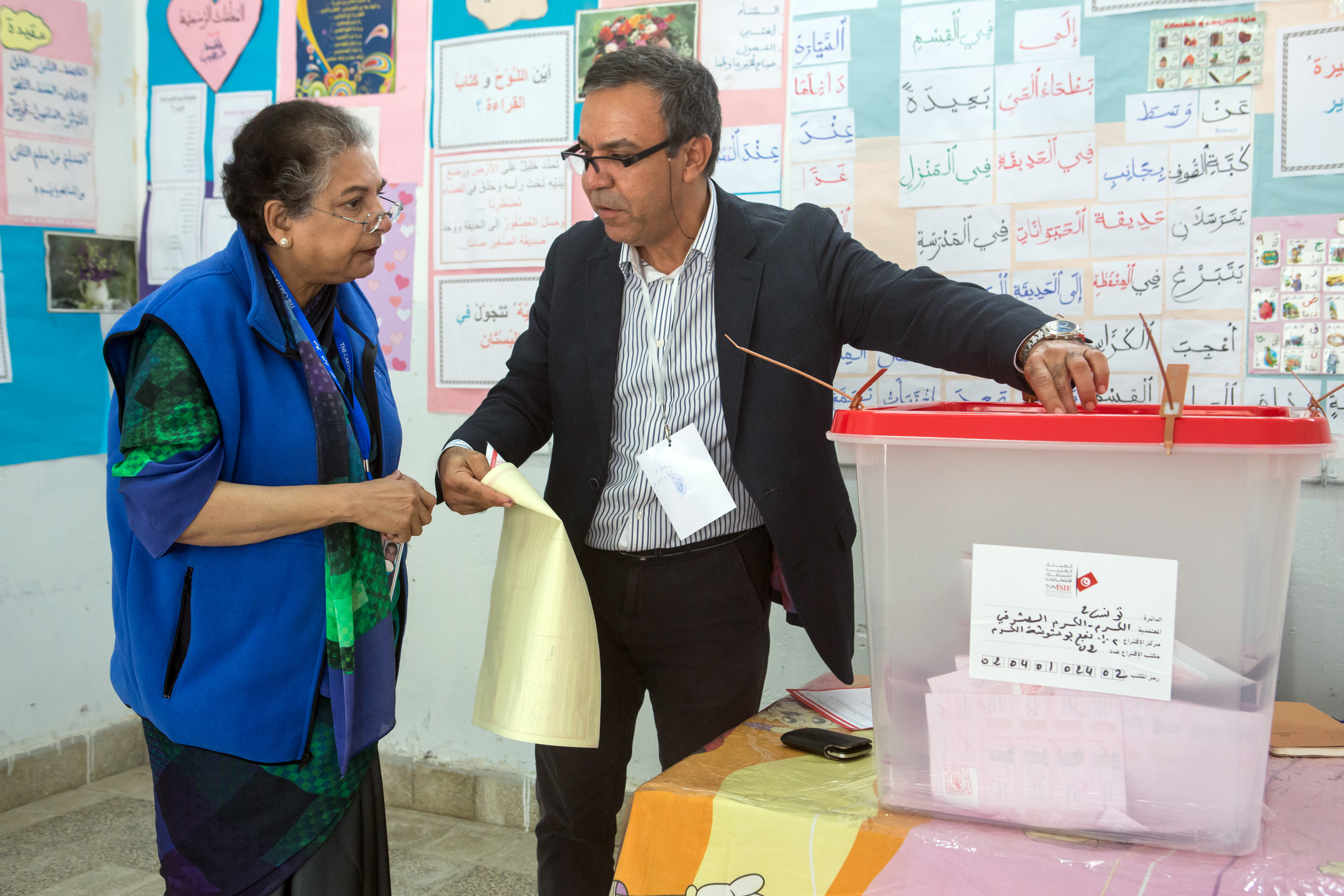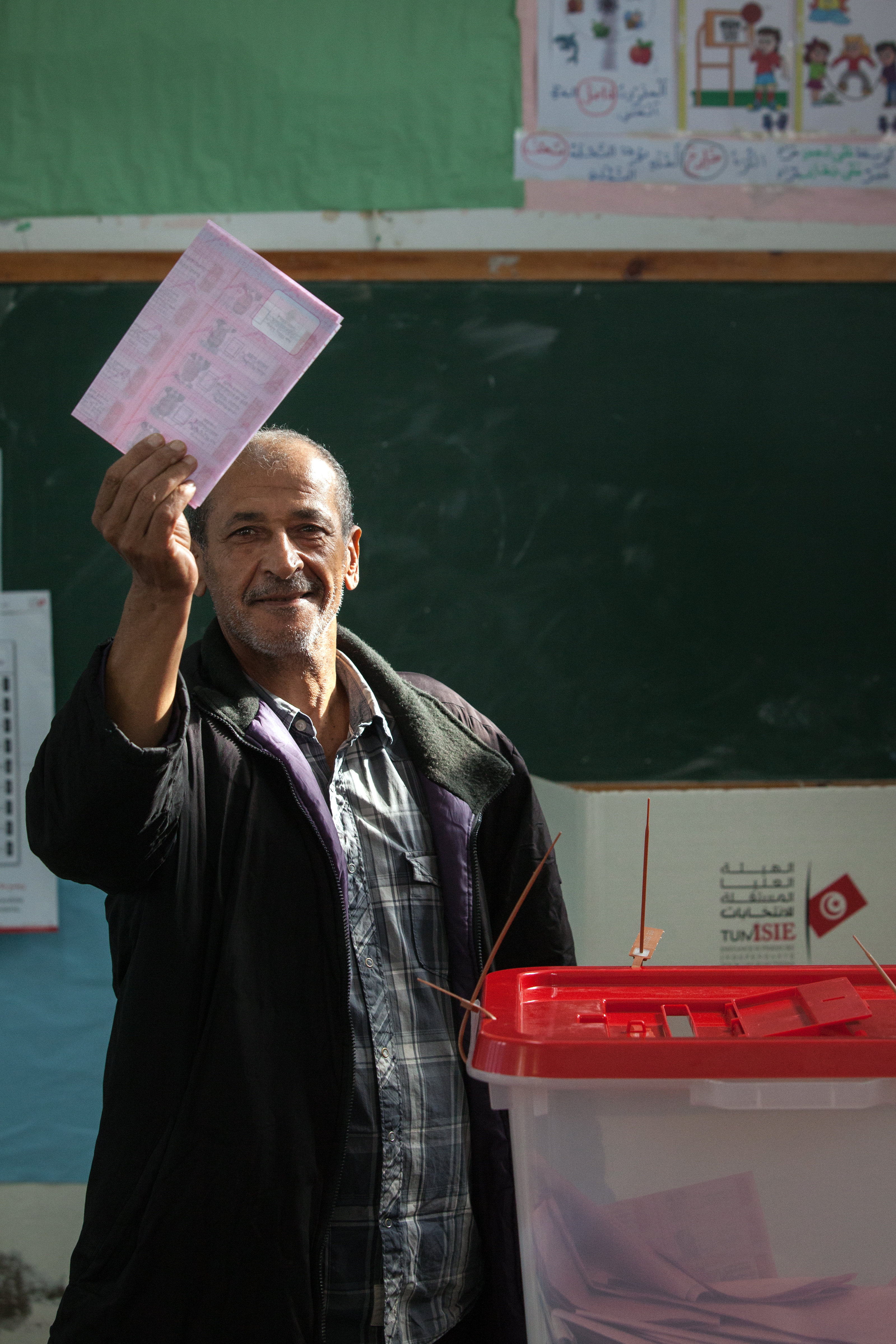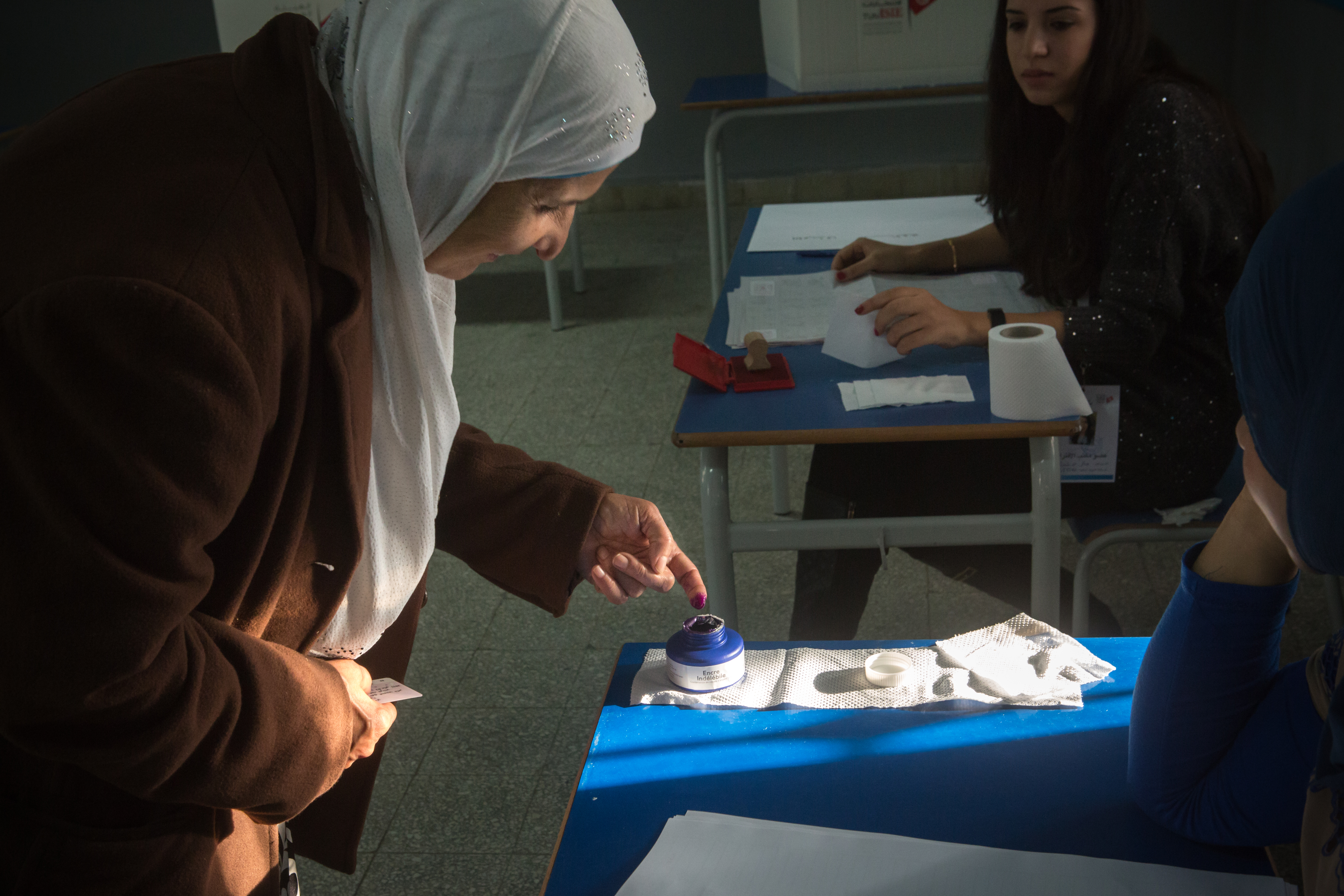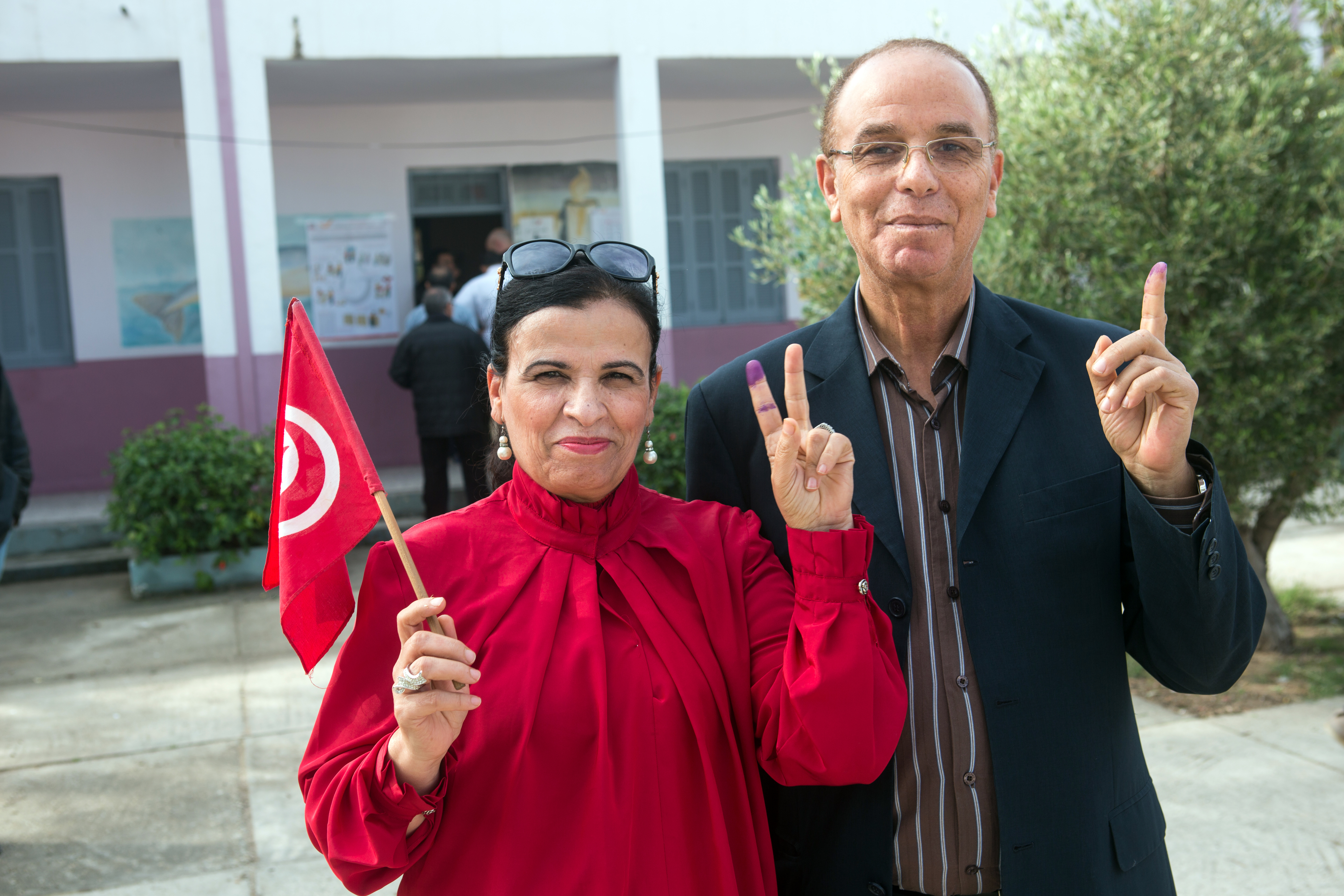 Related Resources
Democracy Takes Root in Tunisia »