Oct. 25, 2016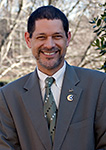 Dr. Frank Richards leads the Carter Center's efforts to eliminate river blindness (also known as onchocerciasis), a parasitic disease transmitted by the bites of infected black flies.
My career has come full circle. I was working in Guatemala for the U.S. Centers for Disease Control and Prevention in 1988 on the parasitic worm disease called river blindness. Then, Guatemala was Latin America's most endemic country for the disease, which is spread by bites of black flies breeding in streams. Now, the World Health Organization has verified that Guatemala has eliminated the disease. This is a monumental achievement, reflecting 28 years of effort.
In the 1980s river blindness was rampant and the elimination program was just beginning. I remember seeing people constantly scratching an arm or leg — a telltale sign of river blindness. The intense itching was caused by the worms in their skin. Eventually, the worms would migrate to the eye, causing visual loss and, potentially, blindness.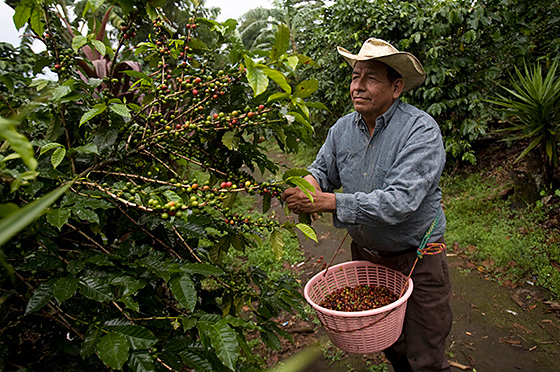 Coffee farmer Manuel Peres Gomez picks beans near the community of El Xab in Guatemala. Historically, such workers have been particularly vulnerable to river blindness due to their proximity to the streams where black flies breed, but in September Guatemala announced it had eliminated the parasitic disease. (Photo: The Carter Center)
I was in Guatemala for the first mass distribution of Mectizan®, the medication donated by Merck that halts and even reverses the effects of the infection. Together with health education, Mectizan put Guatemala, and all of Latin America, on the steady road to elimination of this parasite. This is the focus of the Carter Center's Onchocerciasis Elimination Program for the Americas, working in partnership with the ministries of health in the six affected countries, Colombia, Ecuador, Mexico, Guatemala, Venezuela, and Brazil.
Guatemala is now rid of river blindness, as are Colombia, Ecuador, and Mexico. The population requiring Mectizan treatment in the Americas has been reduced by more than 95 percent, and in the Americas today, the disease is found only along the border between Venezuela and Brazil, deep in the Amazon jungle.
Now when I go to the mountains of Guatemala, I am so gratified to no longer see people incessantly scratching their arms and legs. Eyes are bright and clear. Participating in Guatemala's victory has been a tremendous achievement for me both personally and professionally.
Related Resources
Learn more about the Center's work in Guatemala >
Learn about the Center's River Blindness Elimination Program >
Learn about the Center's Onchocerciasis Elimination Program for the Americas (OEPA)