Feb. 21, 2017
Liberia's 2014-2015 Ebola crisis, following a 14-year civil war, left devastated families in its wake. Thousands of children and adolescents were orphaned, confined in isolation units, or stranded at home watching loved ones suffer and die, triggering a special set of post-traumatic mental health challenges.
In response, The Carter Center in 2016 launched a second phase of its successful mental health clinicians training project, which from 2010 to 2015 trained 166 registered nurses and physician's assistants to provide psychosocial services.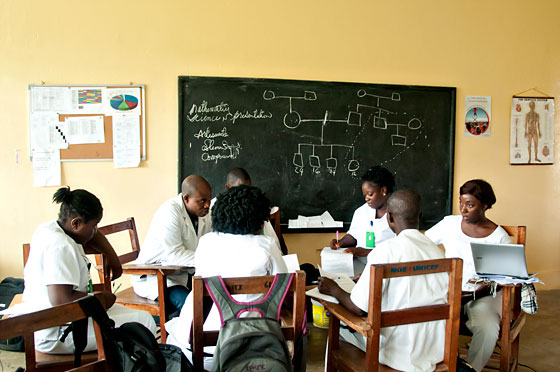 Working with the Liberian government, The Carter Center has helped to create a corps of locally trained and credentialed mental health clinicians now serving all 15 counties in the country. (All photos: The Carter Center)

The first group of 21 clinicians to focus specifically on the psychosocial needs of youth graduated from the six-month program in August 2016 and are now providing mental health care in clinics, helping schools develop capacity for services, training educators on identification and referral, and promoting parental and community-based support. The project is funded by Japan through the Japanese Social Development Fund, a trust fund administered by the World Bank.
Two health professionals in the current class explain how Liberians are benefiting from the program. Theophilus A. Joe is a physician's assistant at George Way Harley Hospital in Nimba County, and Korto S. Juasemai is a nurse at Liberia Government Hospital in Bomi County.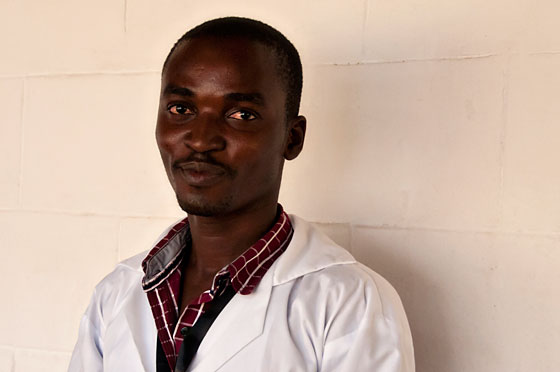 Theophilus A Joe: "I had the knowledge as a physician's assistant; now I have the knowledge as a mental health clinician. When I combine these skills, I will be able to really help my patients."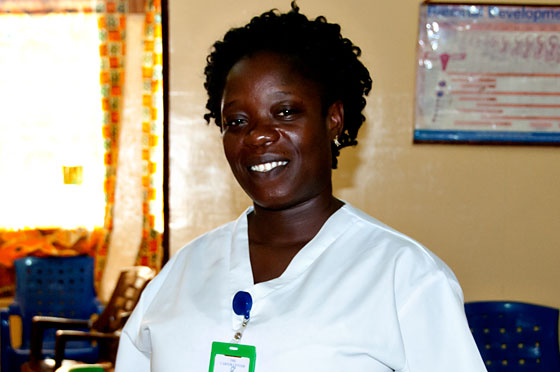 Korto S. Juasemai: "I grew up with an aunt who was a nurse, and I saw how much of a difference she made in our community, so I decided to take after her." 
Q. What do these trainings aim to accomplish?
Joe: I work in the hospital's division of sex- and gender-based violence. Formerly, victims received limited help with mental health issues related to the violence they experienced. We see people keep coming back into the hospital because they have problems that can't be treated with a pill. Because of these trainings, we will be better able to address these patients' mental health issues.
Juasemai: In nursing school, we study a lot about disease, but we don't learn anything pertaining to the mind. These trainings help us to address our patients' mental health issues.
Q. Why do children and adolescents need this support?
Joe: Doctors, nurses, physician's assistants, even teachers in Liberia don't know much about mental health. Teachers often see children with learning disabilities and mental health issues and don't know what the problem is or how to support them. I really want to work in the schools, because it's a serious problem. If we work with children and those red flags are identified earlier, we can really help them.
Juasemai: Sometimes we think children are just being stubborn when in fact they have mental health issues. With mental health knowledge, we will be able to identify those children and help them. This is crucial, because if they are better off when they are children, they will be better as adults.
Q. What are the challenges of reaching children who have mental health needs?
Joe: There is a lot of fear and misinformation. Stigma is a serious problem, but people who have psychosocial support tend to improve.
Juasemai: Children don't know your intent; they don't always know that you are trying to help. As a clinician, you have to work to gain their trust. I hope that this training will be a good help to Liberian children at hospitals and especially in school.
Q. Why is it important to you personally to participate in these trainings?
Joe: This is what I had planned to do from my childhood days. It's a challenge, but you can have a real impact with children. You can make a difference while they are young and change the rest of their life.
Juasemai: I grew up with an aunt who was a nurse, and I saw how much of a difference she made in our community, so I decided to take after her. Now, because of this training, I can help my patients not just with their physical needs, but their psychosocial needs as well.
Q. Are you optimistic about Liberia's progress in Mental Health?
Joe: I feel frustrated. There is one mental health hospital in the entire country. It is disappointing when people come to the hospital who are in crisis, and there are clinicians there who want to help, but there is no space for them. However, I know that with time and the help of The Carter Center, we are going to improve care.
Juasemai: Mental health is improving in Liberia due to the work of The Carter Center. When patients have mental health issues that you are able to treat, they improve and you can really see it.
Related Resources
Learn more about the Center's Mental Health Program in Liberia »
Children and Adolescents to Receive Additional Tailored Mental Health Services in Liberia »