Aug. 25, 2017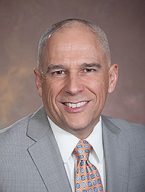 Dr. Dean G. Sienko, Vice President, Health Programs, The Carter Center.
At The Carter Center, we never want anyone to be dependent on us. All of our programs are designed to solve problems, and to help our partners build their own capability, resiliency, and self-reliance. We believe in meaningful partnerships, not only with donors and governments but also—and most importantly—with the communities where we work.
That is why our River Blindness Elimination Program is built on community buy-in—people have to agree to take the medicine we provide, and the community selects the volunteers who administer the tablets and keep the records. This respectful model places the power to succeed in the hands of the people who will benefit, and it has worked everywhere we've implemented it.
Indeed, this community engagement is what makes our plan to eliminate river blindness in Nigeria possible. I have been moved and impressed by the evident trust between the community health workers (who carry out and keep track of our mass drug administration campaigns) and the friends and neighbors they serve. The communal enthusiasm to eliminate river blindness—and other treatable diseases, is palpable. While our elimination goal is a tall order, Nigeria's public health leaders and people at the grass-roots level all across the country have already demonstrated their commitment to its success.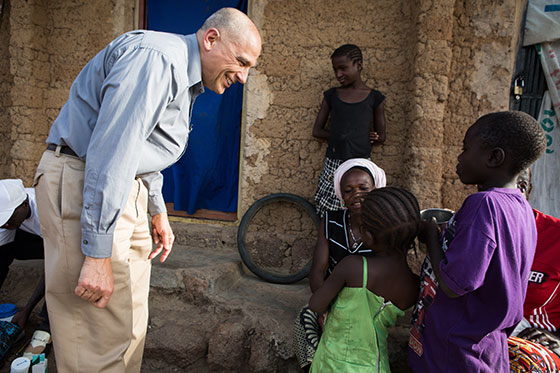 The benefits are just as clear to the villagers as they are to us. Ending the pain, stigma and loss of sight from river blindness allows adults to take care of their families and children to stay in school. The fact that it also builds robust and inclusive community engagement is icing on the cake.
Our founders, former President Jimmy Carter and former First Lady Rosalynn Carter, view public health as an essential element of social justice. River blindness, like the other neglected tropical diseases we fight, is found almost exclusively among the very poor and marginalized. We don't accept that poverty must bring sickness, which in turn deepens poverty. I have heard President and Mrs. Carter say many times that the neglected people they have met in the most remote villages (and they have met many) are just as smart and ambitious as we are and their family values are just as strong. Those are the people The Carter Center is betting on.
Related Resources
Learn more about the Center's River Blindness Elimination Program »