Nov. 14, 2018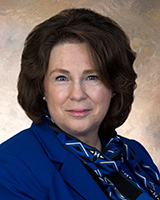 Ambassador (ret.) Mary Ann Peters is the chief executive officer of The Carter Center.
At The Carter Center, we believe people can improve their own lives when they have the right skills, knowledge, and access to resources. I'd like to introduce you to a few people who are making a real difference in their communities.
Abudala Kakooza collects black flies along the Victoria Nile River in southern Uganda. It's harder than you'd think, and it's important: Black flies transmit river blindness, a parasitic disease that causes severe itching, bumps under the skin, and, eventually, irreversible blindness.
We have been partnering with Uganda since 1996 to eliminate river blindness. Kakooza's district has been free of the disease since 1973. It must be closely monitored, however, because World Health Organization verification requires Uganda to show it has eliminated the disease throughout the country. So, Kakooza diligently hunts black flies and sends them off for testing.
Mongia Nefzi Souahi is a university professor in Tunisia and a participant in our Preventing Violent Extremism workshops, in which we're training religious and community leaders from six countries to counter extremist propaganda.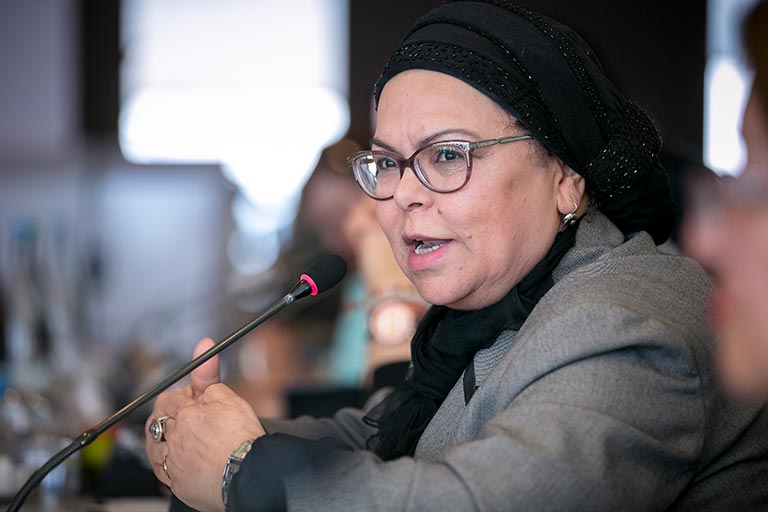 Mongia Nefzi Souahi, a professor in Tunisia, is trying to keep young people from joining extremist organizations. (Photo: The Carter Center/A. Tardy)

Souahi and two colleagues recently led workshops for 100 young people identified as being at risk for jihadi recruitment. Her efforts produced many success stories.
One young man came to her, kissed her forehead, and said she had saved him. Another—one she described as a thief and a terrorist—became a musician.
Haboubacar Mamane Nassirou, a 32-year-old nurse in the Zinder region of Niger, received training and support from The Carter Center to conduct a simple surgery to correct eyelids that have been scarred by trachoma. After two years, he's experienced and efficient.
"I can operate on seven to 10 patients a day, depending on whether they need one eye or both eyes done," he said.
These three people exemplify the passion, innovation, determination, and skill of our in-country partners and serve as inspiration for us all.