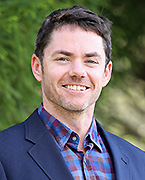 Hunter Keys is a consultant with the Carter Center's Hispaniola Initiative.
In the poor neighborhoods where malaria festers in the Dominican Republic, people describe someone who hustles through everyday life as a chiripero, a "lucky sort."
Juan Carlos Gutierrez was a chiripero. He scraped out a living shoveling sand at construction sites, painting houses, and delivering water. At 35, he lived with his widowed mother, sister, and 7-year-old son in a barrio along the mosquito-infested Río Haina west of Santo Domingo.
When Juan Carlos came down with a fever and body aches, he tried taking multivitamins and cold baths. When he became so sick that his eyes turned yellow and he could not keep food down, he was taken to a nearby public hospital, where he was diagnosed with malaria. Three days later, he died.
With assistance from the Carter Center's Hispaniola Initiative, the Dominican Ministry of Health's vector-borne disease authority, known as CECOVEZ, is working to eliminate malaria and a second mosquito-borne illness, lymphatic filariasis, throughout the country. Neighboring Haiti is doing the same. Both countries are making progress, but there are still too many cases like Juan Carlos'.
In the house, his mother, Dulce, sat staring at the floor. With her permission, the home had become both a place of mourning and an impromptu site for malaria testing. A small team from CECOVEZ had come to gather information about Juan Carlos and offer testing for anyone interested. People of all ages lined up to have their fingers pricked and get their results within minutes.
One visitor received the good news that her test was negative. Before leaving, she stopped to embrace Dulce. Others would stroke her hair or caress her face. Some brought food.
An older woman said Juan Carlos' death was completely unexpected. Indeed, since 2012, malaria has claimed fewer than 10 lives per year in the Dominican Republic.
The Carter Center and its partners are committed to bringing that number to zero. Just 8,913 cases of malaria were recorded on Hispaniola (483 in the Dominican Republic and 8,430 in Haiti) in 2018, a 54 percent reduction from 2017 and the lowest total in more than a decade. Working with CECOVEZ and the Haitian Ministry of Public Health, the Center aims to eliminate transmission of malaria (and lymphatic filariasis) in both countries by the end of 2020.
Related Resources
Learn more about the Center's Hispaniola Initiative »
Press Release | Haiti Celebrates Major Progress Against Malaria on World Malaria Day »