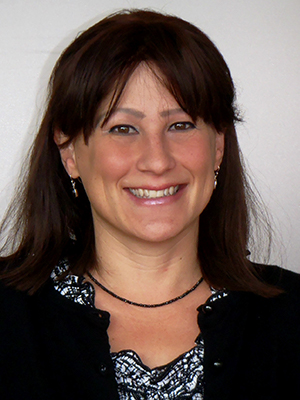 Under the leadership of Rosalynn Carter, the Carter Center's Mental Health Program is joining with partner organizations to bring attention to urgent public policy issues impacting mental health in Georgia and across the United States.
The Carter Center's Helen Robinson, associate director of public policy in the Mental Health Program, answers questions about how the program works to improve access to mental health care for all Georgians.
Q: What does the Mental Health Program policy initiative do in Georgia?
The Center's Mental Health Program works to advance evidence-based public policy at the state level, while identifying best practices that can inform policy change at the federal level. A key focus of our work is to implement and enforce parity laws, so that people can access behavioral health treatment.
Georgians often have more difficulty getting coverage for mental health conditions and substance use disorders than they do accessing other medical care. For example, Georgians are four times more likely to need to go out of network for an office visit for behavioral health services than for primary care.
By talking to friends and colleagues, you will likely hear how difficult it is to get help for a family member, and especially to have it covered by an in-network provider within a reasonable distance.
Q: What is mental health parity?
The term parity means that insurance plans should pay for behavioral health care on par with physical health care. Parity is required by federal law for most insurance plans.
Without parity, many people do not receive the treatment they need. And denying adequate insurance coverage can exacerbate stigma against people with mental illness and substance use disorders.
According to a 2018 report, produced in collaboration with the Morehouse School of Medicine, The Kennedy Forum and Well Being Trust, 32 states, including Georgia, received a failing grade for behavioral health parity. The Carter Center Mental Health Program is working with partners to identify steps that Georgia policymakers can take to implement and enforce parity in the state. Throughout the year, we will release updates including best practice recommendations for policymakers and educational materials for the public about the importance of parity.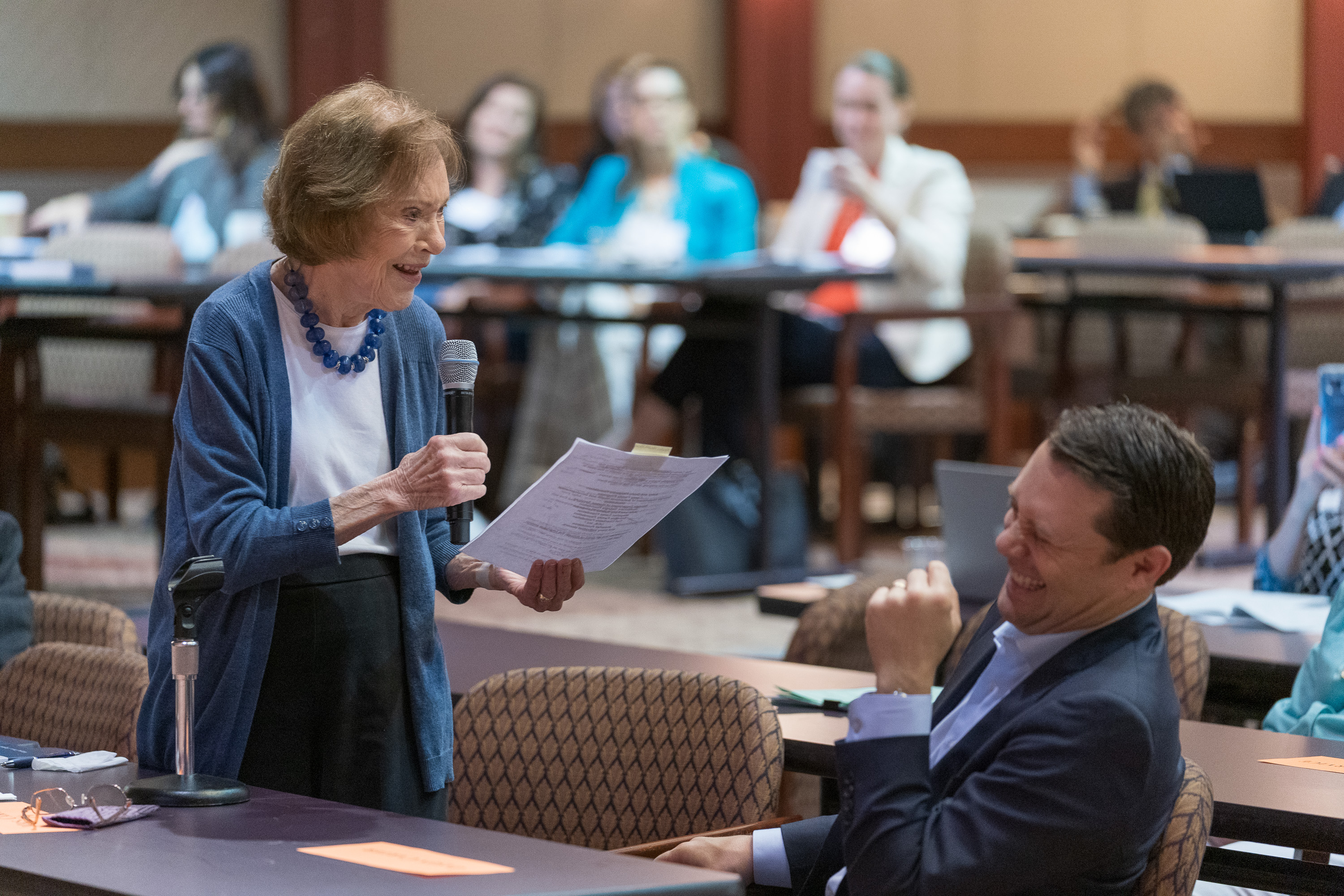 Rosalynn Carter and her grandson Jason Carter at the Georgia Mental Health Forum in 2019. (Photo: The Carter Center)
Q: Rosalynn Carter has been a champion of advancing mental health care access for almost 50 years. How does the Georgia mental health work continue her vision?
Former First Lady Rosalynn Carter began her mental health advocacy as first lady of Georgia in 1971 when Jimmy Carter was governor.
Since then, she has been a driving force in the field of mental health. She worked in support of landmark federal parity legislation, the Wellstone Domenici Mental Health Parity and Addiction Equity Act, and continues her leadership through initiatives, op-eds, and annual forums as part of the Carter Center's Mental Health Program.
Q: What can people do to learn more and take action?
Action on parity is especially urgent as we experience the current public health crisis and the anticipated aftermath. There is an increase in anxiety, grief, depression, and substance use disorders. The need for affordable access to behavioral health services is stronger than ever.
First, find out who your elected officials are at the state level and in Congress. Then contact your representatives to let them know why you care about equitable access for treatment for mental illnesses or substance abuse disorders.
Also, let them know that behavioral health care must be prioritized and fully integrated into the local and federal response to the pandemic.
And register to vote! In Georgia, check your registration status or register using Georgia's My Voter Page (MVP) website: https://www.mvp.sos.ga.gov.
Read more about mental health parity:
https://www.parityregistry.org/dont-deny-me/
https://healingthenation.wellbeingtrust.org/insurance-and-reimbursement.html