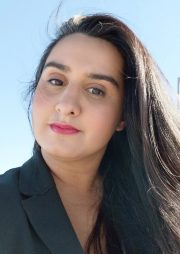 Vanessa Scholtens is a program associate in the Carter Center Trachoma Control Program.
How do we know if a person has trachoma, a bacterial eye disease? A trained worker must examine a person's inner eyelid and look for the signs.
But when a geographical area becomes successful at eliminating the disease—which is, of course, the Carter Center's goal—it becomes hard to train trachoma graders because they rarely see real cases.
But there's now a suitable alternative: remote examination of high-quality magnified photos. One tool to get these photos: an ordinary smartphone with a not-so-ordinary case.
Developed by the University of California San Francisco and further adapted by the Carter Center's Trachoma Control Program, the 3D-printed smartphone case houses a magnification lens, two LEDs for external illumination, a rotating arm that contacts the patient's skin around the eye socket, and a battery to power the lights.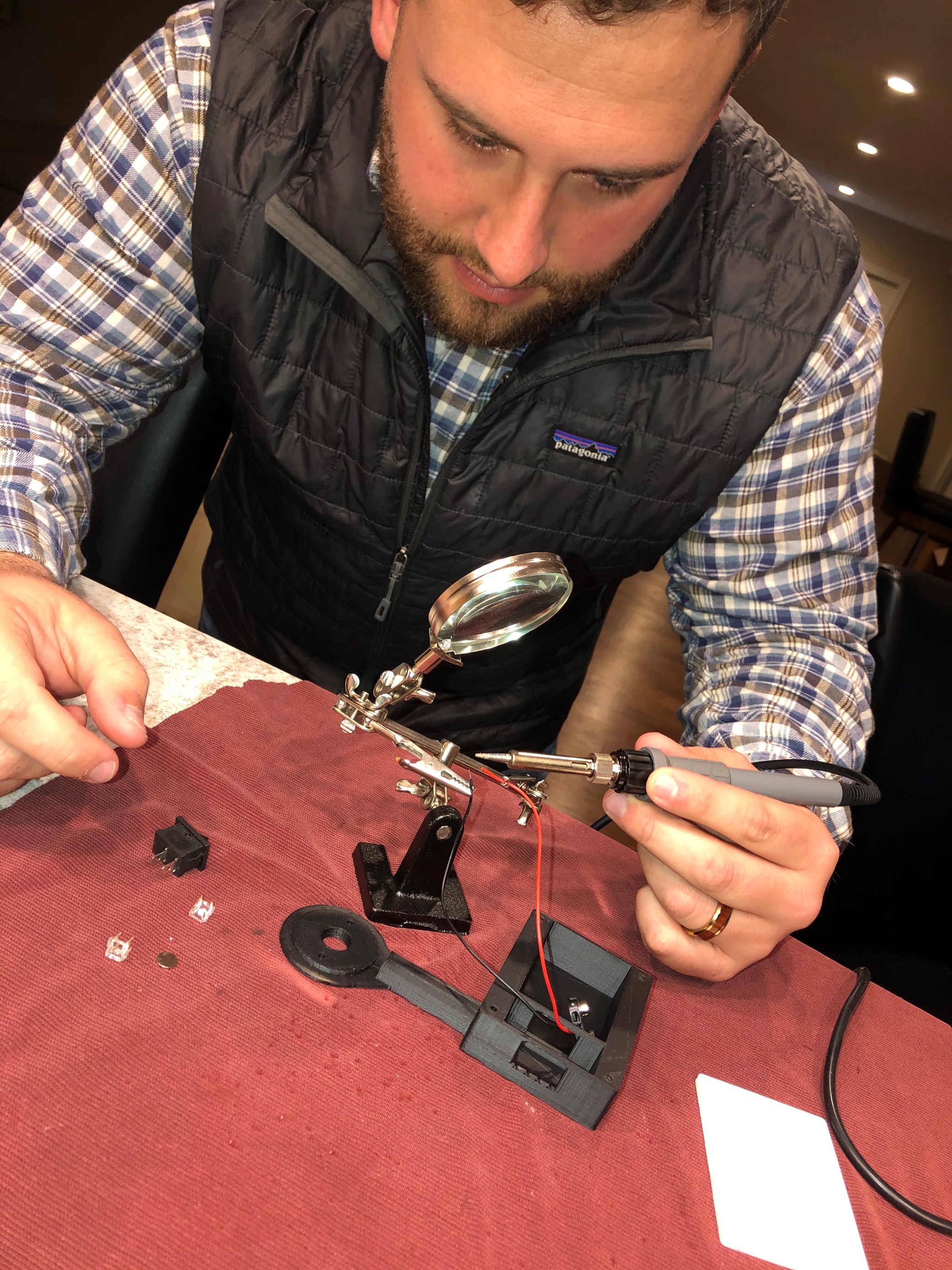 Drew Deathe solders electronic components for a 3D-printed exam scope, which can be attached to a mobile phone for use in assessing trachoma. (Photo: The Carter Center)
Working together, a colleague and I are fabricating two dozen of the scopes.
I already owned a 3D printer I use for a hobby. While working from home during the COVID-19 pandemic, I realized I could use it to print parts for the trachoma grading scopes.
Once the parts are printed out of a polymer, I send them to Drew Deathe, research manager for the Trachoma Control Program. He then solders the electrical components and assembles the full scope.
"While it was a bit overwhelming at first, this has been a great opportunity to get creative and hands-on during the pandemic," Deathe said. Deathe has assembled seven scopes to date.
Over the next few months, Deathe and I will send the completed scopes to be used in research projects in Ethiopia, Niger, and South Sudan. We plan eventually to design versions tailored to fit a variety of mobile phone models.
It's been a real delight to repurpose one of my hobbies into something that is helping the program in a meaningful way.
Related Resources