Dec. 20, 2022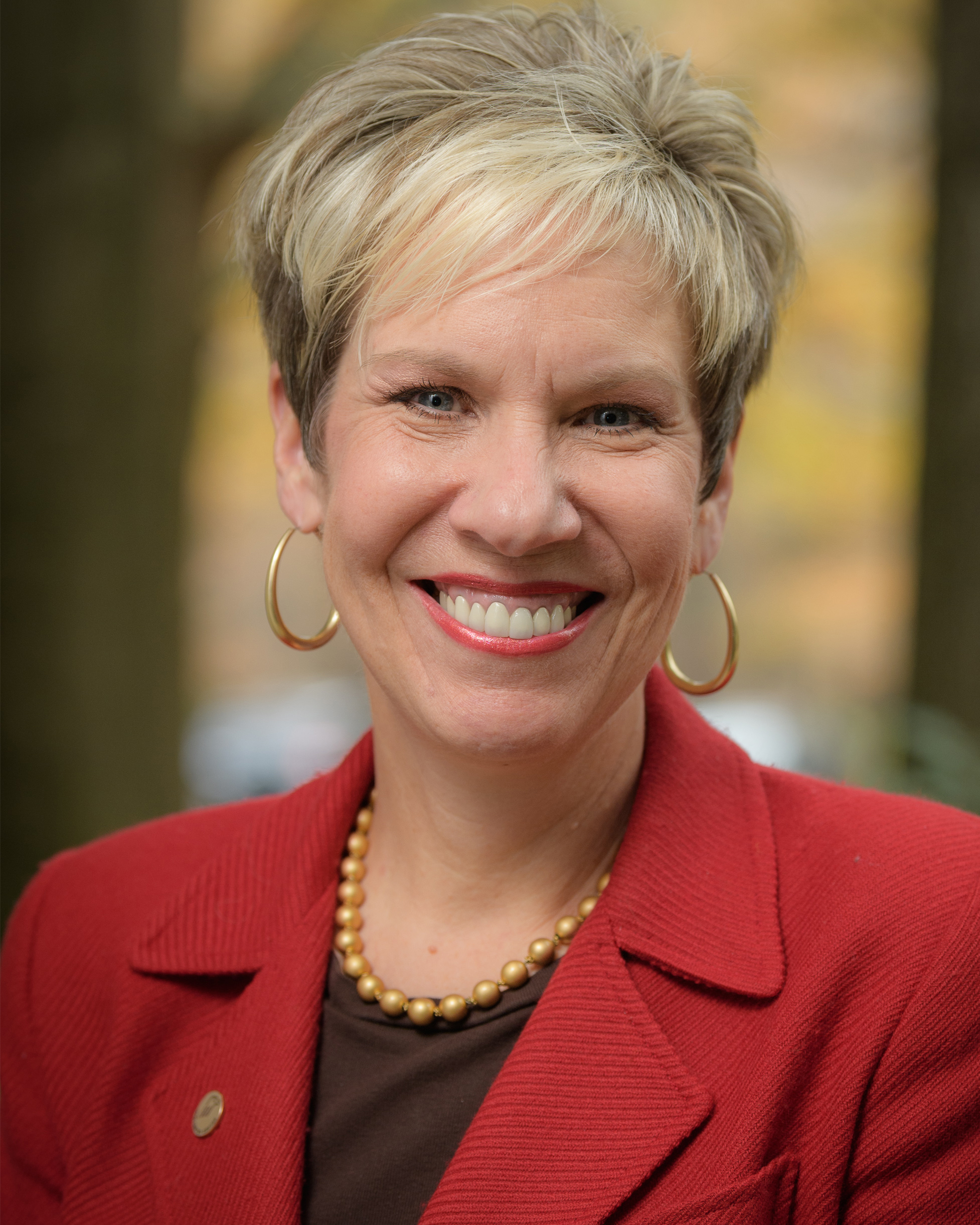 Eve Byrd is director of the Carter Center's Mental Health Program.
Whenever registered voters cast their ballots, election officials are there to serve them. 
But these stewards of democracy are increasingly under attack. In the aftermath of the tumultuous 2020 election cycle, election workers found themselves subject to harassment and intimidation. Many received death threats, and some had to hire private security or relocate to feel safer. 
The resulting trauma prompted thousands of election workers to leave their jobs. That is a tragedy not only for election officials themselves but for American democracy as a whole. To have well-run, secure elections, we need election workers who are healthy and experienced.
The Carter Center has worked to strengthen democracy and to support mental health since our founding 40 years ago. And as we heard more and more disturbing stories about the recent treatment of election officials, we realized we were uniquely positioned to offer help.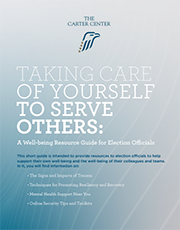 As the 2022 election season kicked into high gear, our mental health and democracy programs joined forces to publish "Taking Care of Yourself to Serve Others: A Well-being Resource Guide for Election Officials," which offers tools to help these essential public servants take care of their mental health. 
The guide points out that lingering mental and physical responses — anxiety and worry, headaches and fatigue — are common after the kind of trauma that many election officials experienced. It provides links to resources like Mental Health America's confidential and free services for anyone needing to chat with a mental health professional, and it also offers simple strategies that may help election workers — such as adopting relaxation techniques and avoiding negative "quick fixes" such as isolation or substance abuse. 
To help election officials feel safe at work, the guide also offers tips on workplace safety, including information about techniques to de-escalate potentially life-threatening situations. 
If you're reading this column before Georgia's Dec. 6 runoff, we hope that you'll say "thank you" to the election workers you encounter at the polls. And if you're reading this later, know that while the 2022 election season may be wrapping up, we'll be heading to the polls again before we know it. 
Looking ahead to 2024 and beyond, The Carter Center is committed to finding additional ways to support the mental health of our frontline election officials. We can't afford not to. Put simply, the healthier our election workers, the healthier our democracy.
This article was originally published in the Saporta Report.