Dec. 13, 2022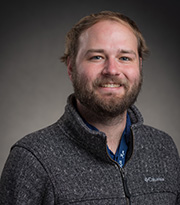 Michael Scholtens is the Manager of Data and Analytics at The Carter Center. He has been with The Carter Center for six years working on election observation, conflict mapping, and social media monitoring.
The turmoil at Twitter following Elon Musk's takeover has shaken the foundation of the global social media landscape.  
As one of social media's pillars veers toward possible collapse, some of its users and content are scattering across the internet. It's too soon to say whether Twitter will be unseated as one of the giants of social media, but users are searching for alternatives at a higher rate than at any point since the platform's founding. 
Plenty of options are waiting in the wings. But Russia's disinformation army has already infiltrated many of them, according to a new report from The Carter Center and the McCain Institute. 
Quite a few of these alternative platforms were developed in response to the rise of policies instituted by larger platforms that removed accounts linked to misinformation and hate speech. And these new platforms have allowed disinformation to flourish.  
YouTube removed Russian state-backed media following Russia's invasion of Ukraine, and at the same time, Meta, Twitter, and Google blocked Russian media from profiting from their content. This forced a change in Russia's social media strategy. It shifted from trying to reach large numbers of people on major platforms to more narrowly targeting sympathetic audiences on smaller platforms. For example, Russia Today, which the U.S. Department of State's Global Engagement Center calls a central media asset in Russia's strategy to influence English-speaking audiences, has in recent weeks repeatedly shared links to their content on Gab, Rumble, and Odysee.  
With Russia leveraging these new platforms, users looking for alternatives to Twitter or other major social media outlets may find themselves inadvertently joining networks that are awash in Russian disinformation with little to no content moderation.  
The fragmentation of the social media landscape into numerous unregulated platforms allows state-backed disinformation campaigns to establish echo chambers that threaten to increase polarization and destabilize democratic institutions worldwide.  
To learn more about how Russia is taking advantage of this new landscape, read our report.