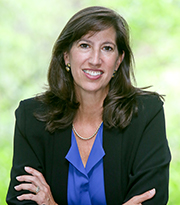 Paige Alexander is chief executive officer of The Carter Center.
The announcement in February that former U.S. President Jimmy Carter, the Carter Center's co-founder, was entering hospice care touched my heart. It prompted reflections on how the Center has grown and evolved while remaining true to our founders' original vision.
President and Mrs. Carter initially imagined the Center as an institution where international adversaries could turn to resolve their conflicts and disputes, thereby ending or avoiding wars. That vision persists today in our robust Conflict Resolution Program, where we closely monitor activities in Syria, Mali, Sudan, Israel, and Palestine.