Dec. 5, 2009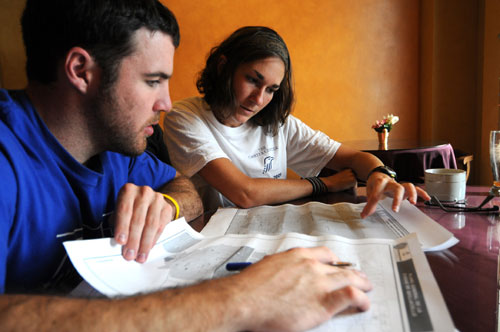 Today in Cochabamba, Bolivia, Carter Center observers Daniel Barnes and Angela Lederach plotted their route for election day. Carter Center Photos: D. Hakes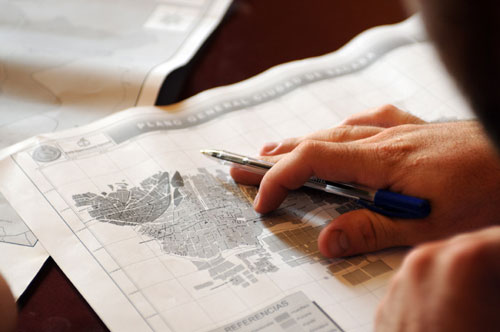 They consulted maps from the Departmental Electoral Court that list each polling station in the area and later in the day, visited several of them to check electoral preparations.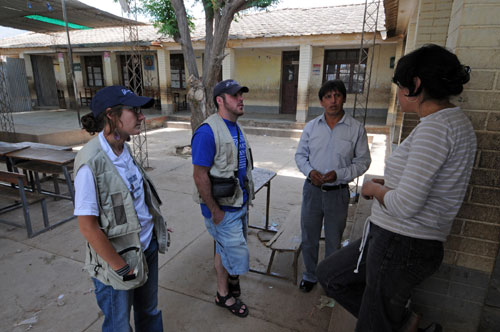 The polling station in Sipe Sipe has 5,600 people registered to vote at 26 mesas (tables). The electoral official there said that they have already received materials for election day.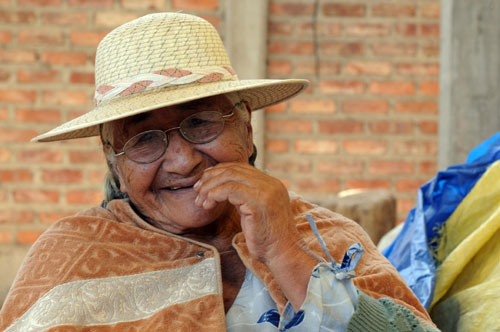 The team also talked with members of the general public to hear their concerns about the election. Rosa Cactagena, pictured, is from south Cochabamba and has sold pottery at the market in Sipe Sipe for 50 years. She travels each day back and forth between the two places. She believes it is important to vote – it is a right – and hopes the election goes smoothly and that there is no violence.
< Read previous blog          Read next blog >
Deborah Hakes will blog daily from the Bolivia elections through Dec. 7.