2009 Lebanon Parliamentary Elections - Deborah Hakes Blogs
From Carter Center Election Observation Mission
The long lines surprised all of us. They wound down stairs and through the hallways of elementary schools, municipal buildings, and other polling sites where we visited. It made walking from polling station to polling station a very crowded affair.
The voters seemed in good spirits though, often cheering and yelling "Jimmy Carter!' when they realized just which international observers were there.
This was especially apparent in the early evening, when we went to a site where all the polling stations were empty of voters – except one.
Hundreds of women crammed the hallway (women vote in separate lines from men) and most said they waited hours to vote. The officials were only letting one voter at a time into the polling station, which is the law, but a statement had gone out earlier in the day by Minister of the Interior Ziad Baroud saying to speed up the process by increasing that number to three.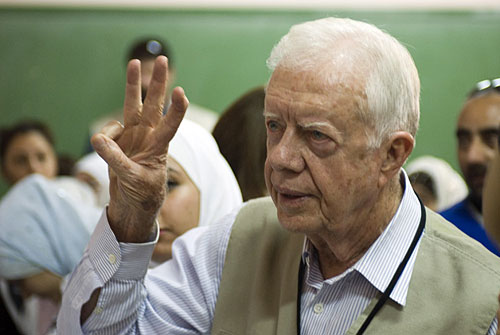 Photos: Carter Center/D.Hakes
President Carter confirms to the chief polling officer that three voters should be let in 3 at a
time instead of just one.
The women seemed somewhat reassured by our presence, or at least happy that someone was taking note of their situation. Our observers interviewed many women in line, and President Carter addressed them briefly to say that the situation should hopefully improve soon, with the line moving faster.
Right now, ballots are being counted across the country and our observers are still watching the process. Most will then travel back to Beirut to debrief with the delegation. Their findings make up our preliminary statement, which will be released tomorrow evening at our press conference.
My photos from this morning, below, show President and Mrs. Carter at the polling stations and with media, Carter Center election observers, and the voters on this important day.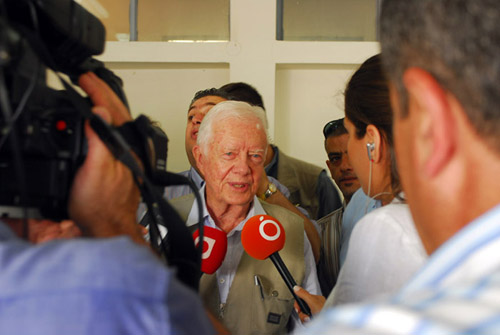 President Carter is interviewed by the media on election day.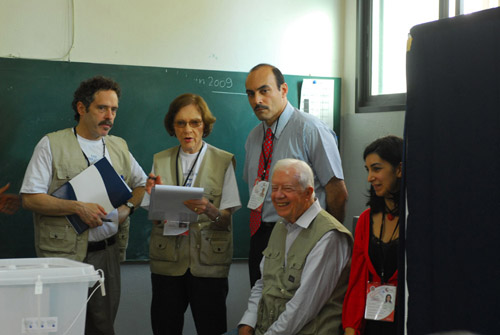 President and Mrs. Carter with David Carroll, director of the Carter Center's Democracy Program, with election officials.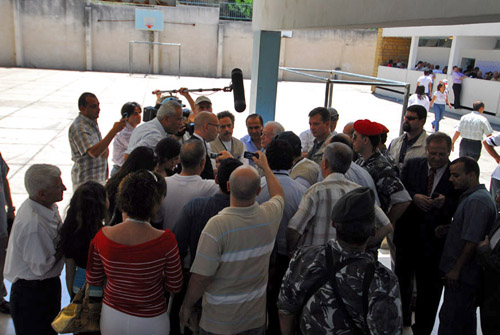 The media surround President Carter at a polling site.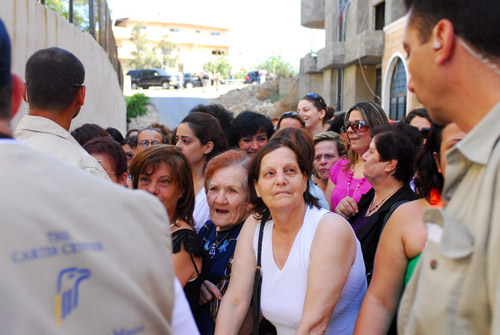 Carter Center election observers monitor one of the polling stations designated for women, who vote separately from men.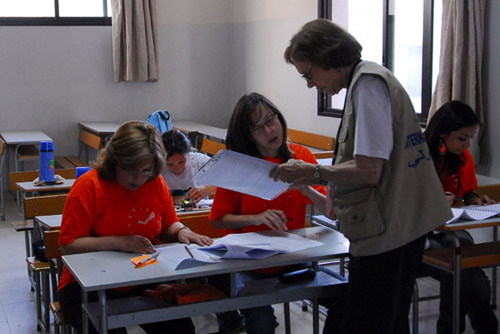 Mrs. Carter goes over election information with poll workers.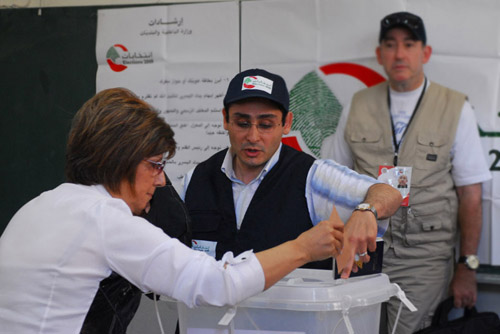 A poll worker assists a voter with insertion of her ballot into the box.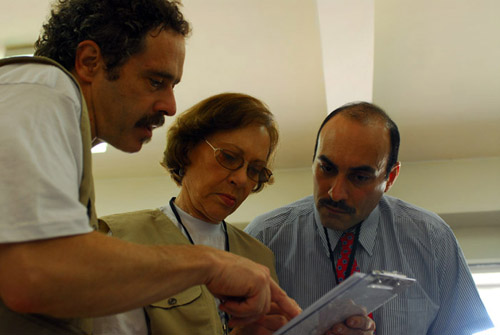 David Carroll and Mrs. Carter, with a Lebanese election official, work at one of the many polling stations.


A Lebanese man smiles as he casts his vote.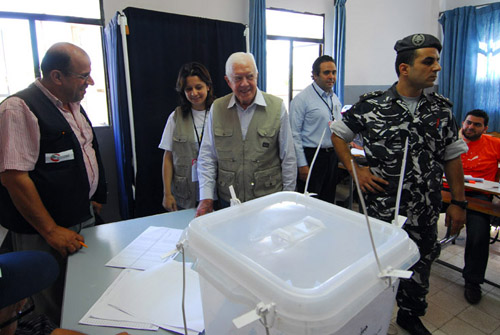 President Carter visits a polling station on election day.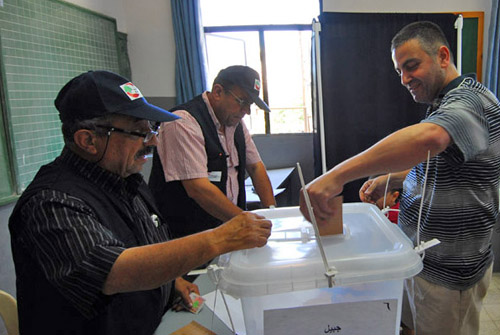 Votes will be cast from 7 a.m. to 7 p.m. on election day.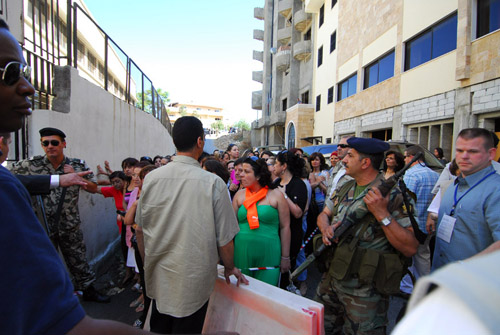 Lebanese military keep order among the large crowds.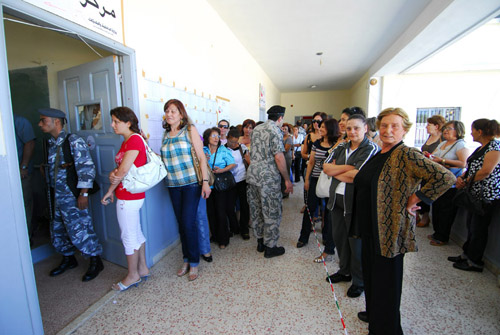 Long lines were a common site on election day.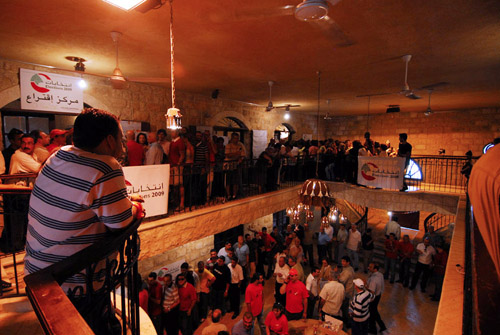 Polling sites were filled with snaked lines of Lebanese people waiting patiently to cast their votes.
< Read previous blog           Read next blog >


Deborah Hakes will blog daily from the Lebanon elections through June 10.