Jan. 23, 2023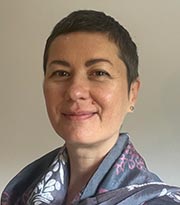 By Masa Janjusevic, the Carter Center's country representative in Myanmar.
Myanmar is home to the world's longest continuing civil war, spanning seven decades.
The inevitable toll on mental health cannot be ignored, and recent events such as COVID-19 and economic decline have only intensified the unmet need for services. Given the Carter Center's deep expertise in mental health and the limited number of mental health workers in Myanmar, we saw an opportunity to innovate.
In the summer of 2022, The Carter Center began implementing a peer-to-peer mental health support training project for women's civil society and faith-based organizations. The pilot, implemented in partnership with the Counseling Corner, a Myanmar-based organization that provides mental health counseling, psychotherapy, and support, capitalizes on existing community networks and expands upon relationships the Center has already built.
Community-based and civil society organizations have long played a significant role in bridging treatment gaps. This project will equip a wide range of women with the knowledge, skills, and support needed to increase community access to basic mental health support. If successful, it could be expanded to other civil society and community-based organizations and geographic areas in Myanmar.
It is uncommon to speak about mental health issues in Myanmar, but participants are learning new skills and how to apply them in their daily lives.
Though mental health in Myanmar is a critical issue, access to care is neither easy nor cheap.
There's also the cultural implication of seeking out help. Historically, it has been considered taboo to openly discuss negative emotions like depression and anxiety. But that school of thought is slowly changing among the younger and more progressive Myanmar people.
In Myanmar, there is a daily risk of violence, sometimes extreme violence, which has exacerbated mental health care needs. The case for expanding peer-to-peer mental health support to other parts of the nation is strong. As one staffer put it: "It is really important to validate your feelings and not ignore them."