July 17, 2023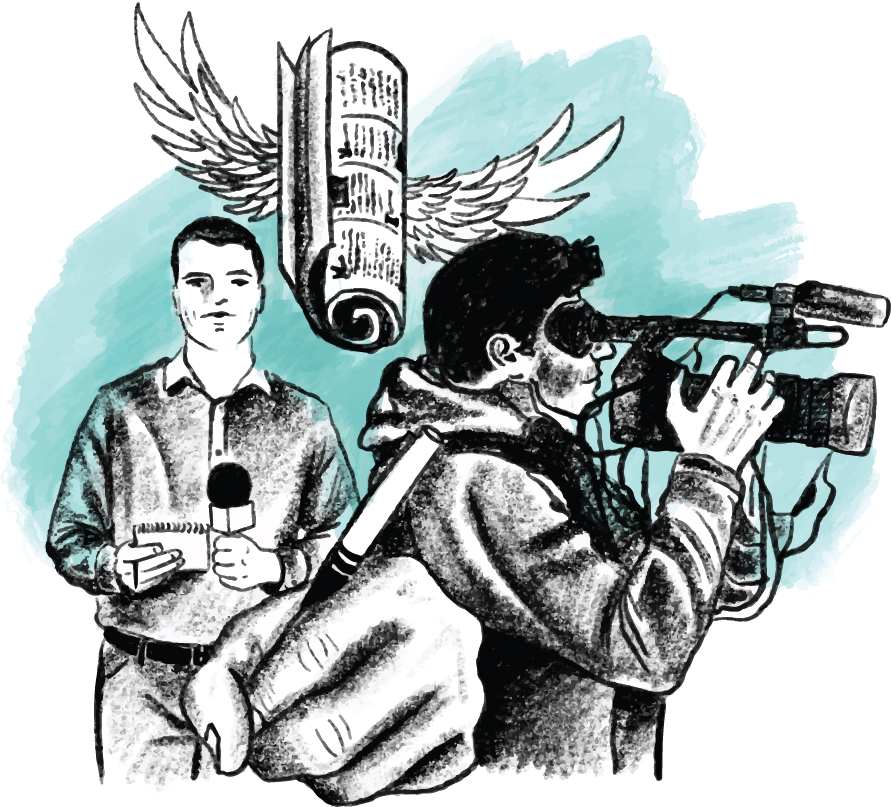 In 1996, the breakthrough Mental Health Parity Act was passed — the first legislation to require that certain insurance providers cover mental health benefits the same as, or on par with, medical benefits.

Yet even after additional federal legislation was passed, parity between mental health care and physical health care is far from achieved. Millions of people struggle to find, receive, and afford appropriate mental health treatment.

For the past year, The Carter Center and The Center for Public Integrity have partnered with newsrooms across the country to bolster news coverage on mental health access and parity. In the Q&A that follows, program manager Nora Fleming explains the Mental Health Parity Collaborative and its impact so far.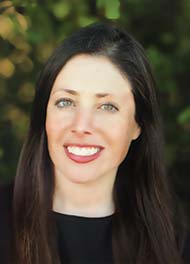 Nora Fleming manages the Mental Health Parity Collaborative for The Carter Center.
Q: What is the Mental Health Parity Collaborative?
Nora Fleming: The Mental Health Parity Collaborative is a group of newsrooms across the United States that work with The Carter Center and The Center for Public Integrity to produce stories for their news outlet on mental health care access, inequity, and parity.
Q: What newsrooms are participating?
We partner with news organizations but work with a dedicated reporter or reporters and editor from those newsrooms. We had 15 news partners last year in six states and about 45 reporters and editors. Participants included The Los Angeles Times, Texas Public Radio, The Atlanta Journal-Constitution, the Chicago Tribune, and the Arizona Center for Investigative Reporting, to name a few. This year, 20 newsrooms in eight states will participate.
Q: What support does The Carter Center provide?
Last year, the journalists and editors attended training in three areas: One, mental health parity and policy; two, best practices in mental health reporting; and, three, solutions journalism with mental health coverage. Going forward, we plan to tailor additional training: As journalists begin digging into their stories, their needs become more specialized. I've also identified a couple of people who could serve as coaches. Each of the newsrooms is different and they have different needs.
Q: The Carter Center already supports journalists through a fellowship program. What makes the collaborative different?
About 10 journalists a year are selected for our fellowship program, the Rosalynn Carter Fellowships for Mental Health Journalism. Potential fellows each pitch a single mental health topic through a formal application process and, if chosen, work with an advisor for a year. Some are freelancers, some write books, some work in news. This project — the Mental Health Parity Collaborative— provides a way for The Carter Center to work with many more newsroom-based journalists and give them the training and resources to produce stronger mental health stories. There's no formal application proccess or topic agenda, so the journalists have flexibility. Their timeline is six to seven months for participating, rather than a full year, so the time commitment is lessened. Reporters who don't cover health care also can participate. For example, crime and education beats often intersect with mental health stories.
Q: What topics did the journalists cover last year?
Some stories followed popular national themes, such as mental health and the prison system and mental health care for schoolchildren. Other topics included insurance coverage, pandemic-related therapy needs, and funding for mental health programs, to name a few.
Q: Did any stories stand out?
All of them! Here's one to mention: Laura Bargfeld and Natalie Skowlund, graduate students from Arizona State University, went to the Navajo Nation to report about how traditional Native American practices can promote healing and better mental health. They wrote a long-form article, posted a video, took photos, and created an audio story. It was a whole package, and two students put it all together.
Q: Any other unique reporting?
Riley Bunch, a journalist from Georgia Public Broadcasting, reported on mental health crises among farmers in Georgia, the efforts to help them with care, and the stigma of accessing that care. April Dembosky from KQED looked at early interventions for people with schizophrenia and the challenges getting that care paid for in California. She had a real struggle getting people to go on the record, so her story took a long time to report. She ended up with a 30-minute radio special picked up by NPR.
Q: What impact does the Center expect from the project?
In addition to the obvious goal of reaching the public with accurate mental health reporting to decrease stigma, we're hoping to influence public policy too. Last year we worked with news organizations from six states—Arizona, California, Georgia, Illinois, Pennsylvania, and Texas—representing a cross-section of the country. Texas is ranked lowest for access to mental health care. Last year Georgia was working on progressive mental health and parity legislation. California has historically been more progressive, but there's also a lot of inequity. The reporting done under this project can raise the profile of mental health policy issues to state officials.
Q: What's next?
We are currently kicking off with this year's group of about 20 news organizations. Most are new, but a handful continued from last year. We're still partnering in most of our initial states but have added outlets in Tennessee, Oklahoma, and Colorado.
Q: Where can people find the stories from the collaborative?
The stories from reporters in the collaborative can be found at https://mentalhealthjournalism.org/category/partner-news. I encourage people to read the stories and see the great work these journalists are doing.