It's good to distribute medicine that helps people avoid a painful, potentially blinding eye disease. It's even better when that medicine also helps keep babies and children alive.
The Carter Center is participating in an ongoing study by the University of California San Francisco's Francis I. Proctor Foundation for Research in Ophthalmology. The study, known by its French acronym MORDOR, has shown a strong link between mass administration of the drug azithromycin (Zithromax®, donated by Pfizer Inc.), which is used to treat or prevent trachoma, and a subsequent sharp decline in infant mortality.
Worldwide each year, an estimated 7.7 million preschool-aged children die, the majority in underdeveloped countries; the most common causes are malaria, diarrhea, and respiratory infections. A study the Proctor Foundation conducted and The Carter Center implemented in Ethiopia, published in 2009, indicated that mass drug administration (MDA) for trachoma had reduced child mortality there. The Proctor Foundation created MORDOR to test the findings on a larger scale in a variety of locations. The Bill & Melinda Gates Foundation is funding MORDOR, whose Phase 1 findings were published in the New England Journal of Medicine in early 2018.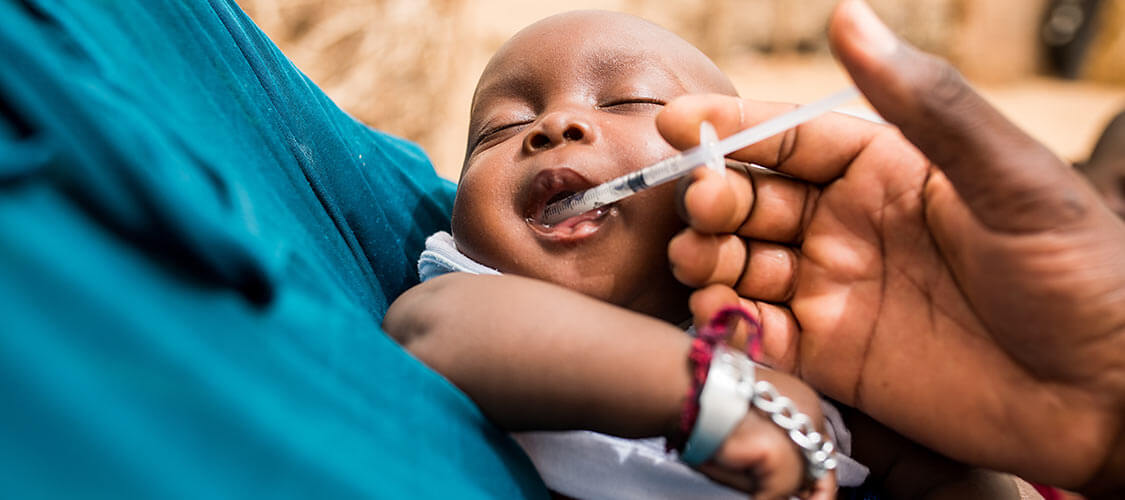 The first phase of MORDOR was conducted from 2015-2017 in the African nations of Malawi, Tanzania, and Niger. Children in randomized communities were given either azithromycin (Zithromax®, donated by Pfizer Inc.) or a placebo. In communities that received the real drug, mortality from all causes among infants and children 1-59 months old was an average of 14 percent lower than in communities that received the placebo. The Carter Center, led by Country Representative Salissou Kané and epidemiologist Ahmed Arzika, is the study's implementing partner in Niger, where child deaths in treated communities were a startling 18 percent lower during the first phase.
"The results mean that azithromycin for trachoma can control the disease and save lives," said Kelly Callahan, director of the Carter Center Trachoma Program. "This is a public health dream come true."
The second phase of the study, being conducted in Niger alone, is looking out for longer-term effects of the treatment, including signs of antibiotic resistance. Health workers — all Nigerien, many of them nurses and medical students — visit 624 villages twice a year. The villages are divided into two groups:
In "mortality communities," health workers go door to door to count the number of children in the 1-59-month age group, take their height or weight, administer either Zithromax or a placebo (no one in the field knows which, as this is a "double-masked" study), and inquire whether any have died since the last census. All the data is fed into a custom-programmed tablet computer for later analysis.
In "morbidity communities," the children undergo various tests and measurements to monitor for antibiotic resistance and glean which potential causes of death the MDA is preventing, explained Catherine Cook, who monitors the study for the Proctor Foundation. Cook and Arzika, who recruited, trained, and supervises the health workers in Niger, gain permission beforehand from every level of government, including traditional leaders.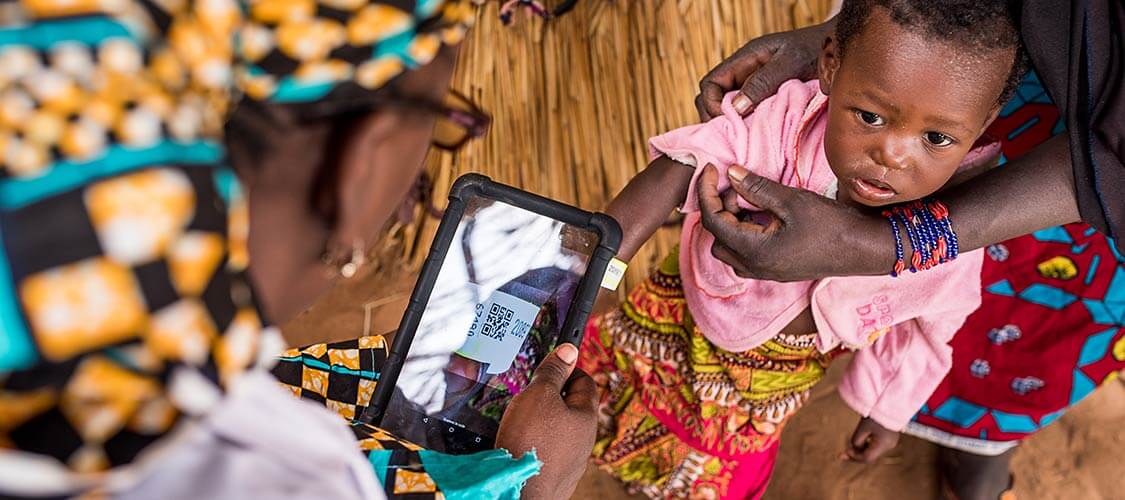 On one scorching day in Poullo, a morbidity village in southern Niger's Dosso region, the wind roars relentlessly, adding to the oppression of heat the abrasion of blowing sand. Regardless, parents line up to register their under-5 children; the study has a rolling admission, so newborns are included and older children age out. All the children proceed to the open-air anthropometry station, where they are measured for height, weight, and mid-upper-arm circumference. For most, that's it.
However, a subset of 40 babies and children, randomly selected by computer, are sent on to two other stations. At the blood station set up this day inside a mud-brick hut to ward off the wind and possible contamination, the child's finger is pricked and the blood is tested for malaria, anemia, and other illnesses; blood also is placed on microscope slides for analysis at a laboratory in Niger and on blotters for analysis in San Francisco and at the U.S. Centers for Disease Control and Prevention in Atlanta. Any child who is feverish or ill is referred to the nearest health clinic.
Next the children are taken to another hut, where workers use cotton swabs to take nasopharyngeal (nose and throat) and rectal samples. The former will be tested for the presence of strep pneumonia (a sign of antibiotic resistance), and the latter will provide a snapshot of the child's microbiome, or gut bacteria.
Understandably, many children don't like the pricking, poking, and swabbing very much, but their wails stop as abruptly as they start, and their mothers are unanimously serene.
"Parents are free to take their children out of the process at any point, but few do," Cook said. For their trouble, each family receives a cake of soap, which helps reinforce the Trachoma Control Program's message that clean hands and faces can help curtail infections.
It's not yet known what the public health community will do with the results of the MORDOR study, but global agencies are abuzz over its findings and several replication studies are being explored.
"The results from the MORDOR study could open a door to a revolution in the way public health is done, not only in Niger but elsewhere as well," said Arzika, a co-author of the study. "If mass drug administration can reduce childhood mortality as it did in this area of Niger, that's a win for public health and an endorsement of MDA for other programs in other places."
Continue reading: Nurse Gathers Grim Facts from Families in Hopes of Saving Children's Lives »