Philomena Bloh-Sayeh is surrounded by mounds of documents in boxes stacked on shelves. "These are marriage documents," she says. "You'll see gaps in the years where some of them were lost during the war."
Bloh-Sayeh is the director general of the National Archives of Liberia. She and her staff have a monumental task ahead locating, organizing, and cataloging documents. Now that Liberia has enacted a comprehensive freedom of information act-the first of 16 West African countries to pass such a bill-the push is on to make public information available so Liberians can access records ranging from birth certificates and land deeds to legislative acts, supreme court decisions, and government budgets.
Since 2003, The Carter Center has been a leader in the implementation of access to information policies worldwide. Laura Neuman, who heads the Carter Center's Access to Information Project, says freedom of information is a fundamental human right. "It allows citizens to participate in decision making, to hold their government accountable, and to assure equal treatment and justice." So when the Liberian government and civil society groups invited The Carter Center to help establish access to information policies, Neuman and colleagues set up a field office in Monrovia.
Alphonsus Zeon, a Liberian journalist, law student and active participant in the freedom of information effort, was brought on board to coordinate the project in Liberia. Zeon explains that restricted access to information was one of the factors that led to Liberia's recent 14-year civil war.
"The officials of government were not transparent," says Zeon. "That closed governance system bred corruption and led to human rights violations. Freedom of information is directly related to the peace and stability of Liberia."
Enacting a freedom of information act in October 2010 was a crucial step toward establishing an open government. But implementing the law, promoting public access, and monitoring the release of information remain difficult challenges.
The Carter Center is providing support and assistance to the government as well as to civil society and the media. The Center will work with other nongovernmental organizations to arrange public hearings, facilitate dialogue between government agencies and civil society organizations, provide technical support and training in record keeping and publication, raise public awareness, and monitor government performance.
From her office at the National Archives, Philomena Bloh-Sayeh has a long to-do list: train employees in archival science, digitize records, secure climate-controlled storage. But as she and her staff tackle day-to-day tasks, they try to never lose sight of their role as public servants and their responsibility to provide Liberians with access to information.
"We are trusted with the country's information," she says. "We hold the public information in our hands."
Multimedia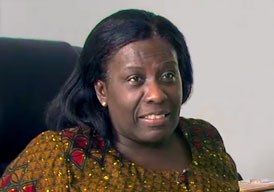 Freedom of Information in Liberia
Watch Video >>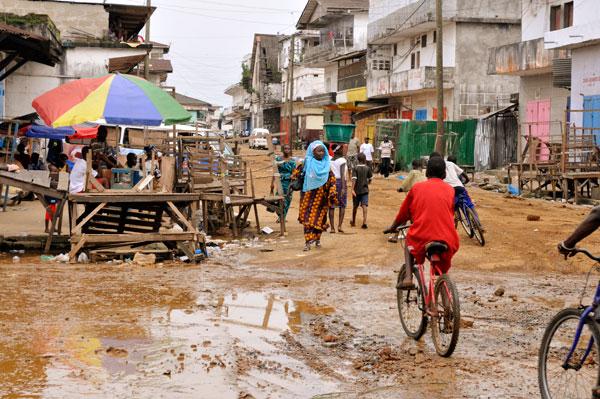 Photo credit: Carter Center/ D. Hakes
(Click to enlarge)
As Liberia continues to rebuild after a lengthy civil war, citizens gained the right to access government records in 2010, including documents such as birth and marriage certificates. Liberia was the first West African nation to pass such a law.