Sept. 10, 2012
The Carter Center is encouraging less partisan and more professional media reporting on Venezuela's electoral process through a series of workshops ahead of the country's Oct. 7 presidential election, offering one of the few spaces where journalists from diverse media participate together in the polarized society.
Hear from participants (video):
Go to clip: Andres D'Alessandro >
Go to clip: David Ludovic >
Go to clip: Luz Mely >
"Balanced news and campaign coverage will be crucial for voters to make free and meaningful choices at the polls," said Jennifer McCoy, director of the Carter Center's Americas Program. "We hope improved news coverage will lead to more informed citizen participation."
Venezuela's polarized media outlets both reflect and contribute to the country's deep political and social divisions. Partisanship often outweighs commitment to professional journalistic standards in making reporting and editing decisions. A group of leading journalists asked The Carter Center to conduct trainings because the media, in addition to political parties, are the primary source of information and analysis of the electoral process and whether parties are complying with electoral regulations.
Workshops and webinars have focused on topics such as the automated voting process, democratic election standards, and reading and interpreting public opinion polls.
"The Carter Center has taught me that what I have to do is journalism - not opposition journalism, not official journalism," said David Ludovic, a journalist who works with the nongovernmental organization Instituto Prensa Y Sociedad, which monitors freedom of speech in Venezuela. "I bring only the data and an explanation to my audience."
Andres D'Alessandro, who moderated the Carter Center's media training in June 2012, sees the polarization of Venezuela's news media as an unfortunate but persistent reality. "The space that the Center's training provides to bring together journalists from divergent media is an important contribution to lessening that polarization and strengthening Venezuelan democracy," he said.
"Journalists who have participated in Carter Center trainings are changing their approach to the news, even their approach to colleagues with whom they have differences," said Luz Mely Reyes, an investigative journalist at Venezuela's Ultimas Noticias newspaper, one of the few seen as providing balanced coverage in the country. "As a society, I think Carter Center trainings have shown us how we can resolve conflicts without the use of violence."
For more than a decade, The Carter Center has conducted election observations, media training, and conflict resolution efforts in Venezuela, as it has undergone profound transformations. In 2012, The Carter Center is conducting an independent study mission of political and electoral experts to the campaign and election and will publish a report for the international community about Venezuelans' perceptions of the electoral process.
-------------------------------------------------------
Video clips from participants:
Andres D'Alessandro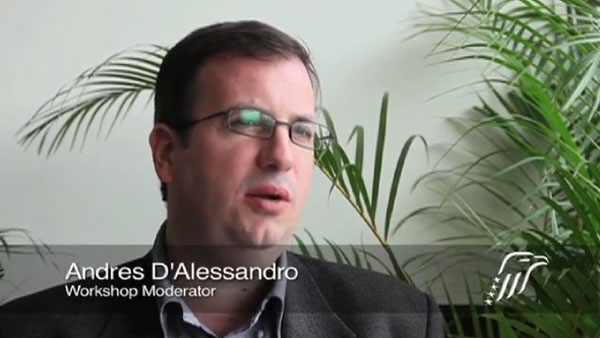 David Ludovic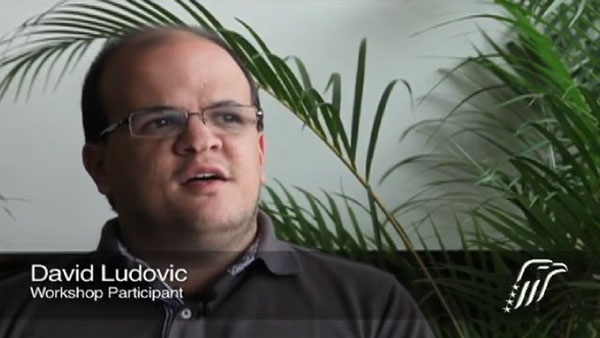 Luz Mely