Feb. 26, 2011
ATLANTA, GA….The Carter Center's annual Winter Weekend auction, held Feb. 26 at Port St. Lucie, Fla., raised $841,750.00 to benefit the not-for-profit Center's initiatives to advance peace and health worldwide.

The highest bid item at the fundraiser was an original painting by former U.S. President Jimmy Carter, which sold for $150,000. More than 150 items were offered for public auction, including a baseball signed by four presidents, a behind-the-scenes tour of Delta Air Lines, and historic memorabilia from the Carter presidential campaign.

"I want to thank those who bought items at Winter Weekend and all of the Center's supporters for their generosity," said President Carter. "Their belief in the work of The Carter Center is making a difference for some of the most forgotten people in more than 70 nations."

Other top bids in the live auction included:
Fly Fishing Fantasy Vacation, $70,000
Spend a Day With Former Secretary of the Navy John Dalton, $50,000
Rare Truman Newspaper, $47,500
President and Mrs. Carter participate each year in the four-day recreational retreat with friends and supporters held at Club Med in Port St. Lucie, culminating in an auction to benefit The Carter Center.

View all winning bids for the silent and live auction catalog items.

 
####

"Waging Peace. Fighting Disease. Building Hope."
The Carter Center was founded in 1982 by former U.S. President Jimmy Carter and his wife, Rosalynn, in partnership with Emory University, to advance peace and health worldwide. A not-for-profit, nongovernmental organization, the Center has helped to improve life for people in more than 70 countries by resolving conflicts; advancing democracy, human rights, and economic opportunity; preventing diseases; improving mental health care; and teaching farmers to increase crop production. Visit www.cartercenter.org to learn more about The Carter Center.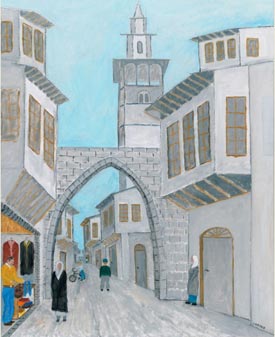 Carter Center Photo
A choice of four original paintings by former U.S. President Jimmy Carter brought $150,000 during the live auction. 

View the winning bids: