Oct. 20, 2009
South American neighbors Ecuador and Colombia have a contentious recent history because of strains along their shared border, but seeing the other's point of view has become easier for key citizens participating in the Carter Center's dialogue process between both countries.
"Having face-to-face relation helps you very much understand the other's position, and we have achieved a lot," said Manuel Chiriboga, dialogue group member from Ecuador. "We've tried to construct a common view on a number of issues and to transmit that to the public to assure that people change their traditional views or stereotypes of how they see others, in our case, Colombians, and help them see us."
The Carter Center, together with the United Nations Development Programme (UNDP), has supported the work of a dialogue group composed of distinguished citizens from Ecuador and Colombia to improve relations between the two countries since September 2007.
The collaboration of the group in a dialogue process has had a multiplier effect on other areas; members have found other ways to work together for good. For example, Chiriboga has shared his experience organizing Ecuador peasant farmers with Colombian dialogue group member Antonio Navarro to help small agricultural producers compete in the south of the Nariño department, where Navarro is governor.
"We are exploring how the experience of small producers in Ecuador can be reproduced in Nariño," said Chiriboga. "We are trying to get big local producers to invest in this experience to create a sort of synergy in the region."
The two dialogue members met with a technical team, local governmental authorities, producers, and journalists to generate a discussion and work plan for the future.
"What is of highest interest for Antonio Navarro and I is not just to manage a successful endeavor in this zone, but to demonstrate that we can achieve much together," said Chiriboga. Read more: Carter Center Assists Ecuador-Colombia Agreement >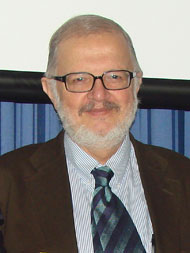 Carter Center Photos
Manuel Chiriboga – Dialogue member from Ecuador. Chiriboga was director of the Observatory of Foreign Commerce, sub-secretary of commerce and integration for the Ministry of Industry, Commerce, Integration, and Fishing in Ecuador. He was also the the head negotiator for free trade between Ecuador and the United States.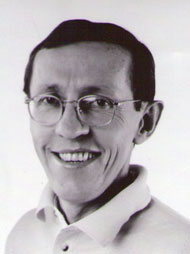 Antonio Navarro – Dialogue member from Colombia. Navarro is governor of the department of Nariño, Colombia. He was a pre-candidate for the Polo Democrático Alternativo (PDA) party in the presidential elections of 2006. He was mayor of Pasto from 1995-1997, from 1998 - 2002 he was in Bogota's Chamber of Representatives, and Senator from 2002 - 2006.
Related Links:
August 7, 2008: Carter Center Works to Improve Bilateral Relationship Between Colombia and Ecuador
June 27, 2008: Carter Center to Continue Ecuador-Colombia Reconciliation Efforts
June 18, 2008: Soccer as a Symbol of Brotherhood Between Colombia and Ecuador
June 6, 2008: Ecuador and Colombia Presidents Accept President Carter's Proposal to Renew Diplomatic Relations at the Level of Chargé d'Affaires, Immediately and Without Preconditions
April 15, 2008: Declaration on Ecuador-Colombia Relations
March 2008: Life on the Edge:  Carter Center Project Examines Development Challenges on Ecuador-Colombia Border