Vice President, Peace Programs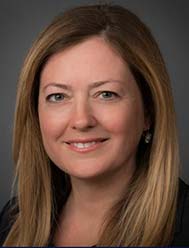 Barbara Smith
Download high resolution photo »
Barbara Smith oversees the Carter Center's democracy, human rights, conflict resolution, and rule of law programs, which operate projects and observe elections in countries across the globe.
Before coming to The Carter Center in September 2020, Smith was principal and founder of the international development consulting firm Mountain Time Development. She also was a senior associate at the Center for Strategic & International Studies, focused on the Human Rights Initiative, conducting field work and research on civil society. Her wide-ranging career also includes assignments at the United States Agency for International Development and with the National Security Council in the White House.
At USAID, Smith held a number of positions, most recently as deputy assistant to the administrator in the Bureau of Policy, Planning, and Learning. She also co-led the team that created the seminal USAID 2013 Democracy, Human Rights, and Governance Strategy, which is applied across the approximately 100 countries where USAID works. Other positions she held at USAID included senior policy analyst, deputy coordinator for Middle East Transition Response during the Arab Spring, and senior field advisor for democracy and governance.
Smith served on the National Security Council as a director for Afghanistan and Pakistan affairs and as senior director for governance and law at the Asia Foundation. In Bosnia and Herzegovina, she was a spokesperson for the U.N. High Commissioner for Refugees. In Afghanistan, she was assistant country representative for the Asia Foundation, where she also directed the foundation's efforts to assist Afghanistan in holding its first post-Taliban elections.
Smith earned a bachelor's degree in government from the University of Texas and a master's degree in political science from Texas State University.
---
Related Resources
Carter Center Names Barbara Smith as New Vice President of Peace Programs