Director, Mental Health Program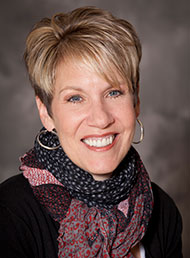 Eve Byrd
Download high resolution photo »
Eve Byrd (she/her) became director of the Carter Center's Mental Health Program in February 2017. Prior to joining The Carter Center, she was a faculty member of the Nell Hodgson Woodruff School of Nursing at Emory University and served as executive director of the Fuqua Center for Late-Life Depression, Department of Psychiatry at the Emory School of Medicine. 
She has held leadership positions both nationally and locally in work aimed at eliminating stigma and improving access to care for people with behavioral health disorders. She supported the Special Advisor to the Governor on Mental Health, engaging stakeholders in the process that resulted in a settlement agreement between Georgia and the U.S. Department of Justice.
Byrd has expertise in building coalitions to improve behavioral health policy. She has been a consultant to the Georgia Department of Behavioral Health and Developmental Disabilities, the Georgia Division of Aging, the Atlanta Regional Commission, National Association of Area Agencies on Aging, and Georgia State Rep. Pat Gardner. Until she joined The Carter Center, Byrd practiced as a nurse practitioner in geriatric psychiatry, establishing onsite services in affordable housing for older adults and young disabled, as well as practicing in a patient-centered medical home for individuals with dementia. She began her career as a public health nurse in Georgia.
Byrd earned a doctorate of nursing practice with a concentration in health systems leadership and implementation science from Emory's School of Nursing, where she also earned a master of science in nursing with a concentration in psychiatric/mental health nursing. She earned her master of public health in health policy from Emory's School of Public Health. She earned bachelor's degrees in nursing from Emory and in psychology from Florida State University.
Related Resources