Vice President, Communications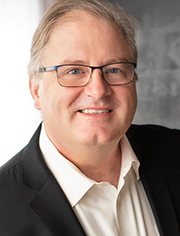 Matthew De Galan
Download high resolution photo »
Matthew De Galan leads the Carter Center's communications efforts, including media relations, branding, digital communications, campaigns, and elevating the organization's key issues in global forums. He joined The Carter Center in February 2022.
De Galan has served in senior leadership roles at the United Nations, the NIKE Foundation, Mercy Corps, CARE, Heifer, and Girl Effect. Most recently, he served as senior director for brew advisors, a consulting firm that helps social impact organizations build movements and shape messaging.
At the U.N., De Galan led external relations for the Global Partnership to End Violence Against Children, which coordinates efforts across U.N. agencies, NGOs, and governments to end of all forms of violence against children by 2030 (SDG 16.2). At Girl Effect, a London-based NGO, he led the organization's work in West Africa and launched a global digital platform that reached more than 5 million girls in 67 countries.
At the NIKE Foundation, he developed campaigns that elevated adolescent girls on the global agenda and managed a $120 million grant portfolio that funded girl-centered NGOs and grassroots organizations.
De Galan began his career as a journalist for the Kansas City Star and later worked as a writer for CARE in New York and Atlanta. At Mercy Corps, he served as senior vice president of external relations and helped the agency grow from $30 million to $300 million over nine years. In 2007, he helped initiate Mercy Corps' work in the Democratic Republic of the Congo as a senior advisor based in Goma.  
De Galan has continued his work as a writer and journalist. He has authored or co-authored five books and four documentary films. He co-wrote the 2004 documentary The Last Child: The Global Race to End Polio, which appeared on PBS stations in the United States.
De Galan attended the University of Kansas and the Université de Bordeaux, earning degrees in Journalism and French. He also attended the Harvard Business School's Humanitarian Leadership Program.
---
Related Resources
Carter Center Names Matthew De Galan Vice President of Communications