Senior Advisor, China Focus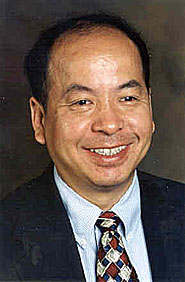 Yawei Liu
Yawei Liu, Ph.D., is the senior advisor on China at The Carter Center and an adjunct professor of political science at Emory University. An expert on U.S.-China relations and Chinese grassroots democracy, he is a member of the Council on Foreign Relations and the associate director of the China Research Center in Atlanta. He is regularly invited to speak about Chinese public opinion, and his previous engagements include the Center for Strategic and International Studies, the Brookings Institution, the Ukrainian National Academy of Sciences, and the Institute for China-America Studies.
Involved with the Carter Center for over 25 years, Dr. Liu has been a member of numerous Carter Center missions to observe and monitor global elections. He first observed Chinese village, township, and county people's congress deputy elections in 1997. Dr. Liu has written extensively on China's political developments and grassroots democracy, including three edited book series: Rural Election and Governance in Contemporary China (Northwestern University Press, Xi'an, 2002 and 2004), The Political Readers (China Central Translation Bureau Press, Beijing, 2006), and Elections & Governance (Northwestern University Press, Xi'an, 2009). He is also the founding editor of the China Elections & Governance website, and co-author of the popular Chinese book Obama: The Man Who Will Change America (October 2008). In the United States, Dr. Liu has also been recognized by AmeriCorps and the Georgia House of Representatives for his volunteer service and contributions to Chinese American political participation.
At the Carter Center, Dr. Liu directs the Center's China Focus. He is chief editor of the Center's U.S.-China Perception Monitor (Mandarin) and China-America Stories websites. He also publishes the Center's Finding Firmer Ground report series, which explores how dialogue, conflict management, and collaboration between the U.S. and China can sustain peace and prosperity in East Asia.
Dr. Liu earned his B.A in English literature from Xi'an Foreign Languages Institute (1982), M.A. in recent Chinese history from the University of Hawaii (1989), and Ph.D. in American History from Emory University (1996).
Related Resources